News
DStv unveils new channel for children focusing on nature, conservation and education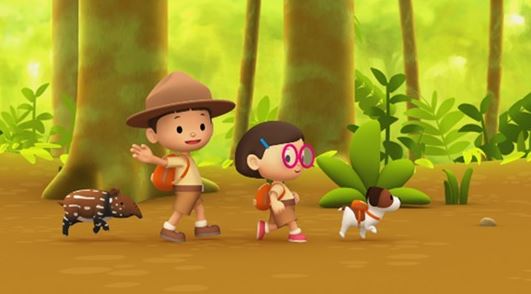 DStv has announced a partnership with ZooMoo, an interactive, children's nature broadcaster. The partnership will see DStv audiences gain access to the channel's extensive children's content focusing on nature, conservation and education.
"Our partnership with DStv is a significant milestone for the ZooMoo brand as it brings our beloved children's programming to a new and engaged audience across sub-Saharan Africa," said Ward Platt, CEO, Kids & Global Networks, Blue Ant Media. "Children and parents can expect content that offers spectacular wildlife footage with puppetry, animations and narration, which will surely delight children of all ages and parents who seek programming they can trust."
"We're excited to add more content for our younger audiences on our platform and this partnership with Kids & Global Networks demonstrates our commitment to providing engaging and educational content for all our viewers," said Hassan Saleh, MultiChoice Uganda MD. "Educational children's content is an important part of learning and development and this channel brings just that!"
The channel's programming is comprised of over 500 hours of original content, combining spectacular wildlife footage with puppetry, animations and narration to create a unique viewing and learning experience for preschool viewers, aged three to six.
The channel which was launched on October 1st will be available on DStv Premium, Compact Plus and Compact packages till March 2021.