Columns
Features
Technology
What is the Best Technology for Small Hotels?
Hotels need to maintain their businesses, and it might be a good time to invest in technology to help them get through Covid-19 crisis.
The entire hospitality industry and, in particular, small hotels are at a place where they're facing significant challenges. These challenges stem from the ongoing coronavirus pandemic, affecting both leisure and business travel since at least March of this year. 
While some people are gradually starting to return to leisure travel, it may be a long time before we see the same for business travel. 
Still, hotels need to maintain their businesses, and it might be a good time to invest in technology to help them get through a challenging time. 
The following are some of the different types of technology that can help small hotels now and into the future as well. 
Hotel Property Management Software
Hotel property management software is something that can deliver its worth to your small business.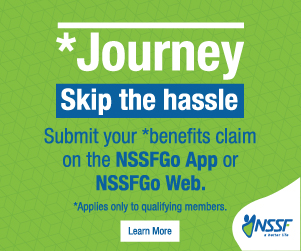 First, it's going to make the management of your hotel simpler, even after there's a return to normal travel. 
You can keep up with availability, guest data, and booking details in real-time if you opt for a robust platform.
A good platform has other benefits as well. 
For example, it can help you communicate with your employees more efficiently, and also train and onboard them as far as best practices go for cleanliness and meeting hygiene and distancing standards during COVID.
It can also be important to have good property management software as a tool to help you make up lost revenue right now. 
For example, you can offer room upgrades, and other upsells to offset the lack of occupancy you may be experiencing because of the pandemic. You can also offer little things like late check-outs for a small additional fee. 
Self-Service Solution
A self-service solution may be something you invest in that's part of a larger hotel property management software platform, or you may choose one that's standalone.
Regardless, in the era of social distancing, it can go a long way. 
The fewer in-person interactions a guest needs to have with people in the hotel, the better they may feel. 
Look for technology that will offer self-service stations that will work along with your property management software. 
Then, you can offer on-site, self-service check-in, check-out,and key retrieval. 
Door-Opening Technology
Along the lines of self-service technology is something else to consider, which is door-opening technology. It could be helpful for smaller hotels to compete with larger locations in terms of security and also social distancing protocols.
The guests would have access to their doors through the use of their mobile phones. For example, a guest would book a room and then receive a code on an app on their phone.
Robotic Cleaning
As a small hotel, you might not have the budget to invest in robotic cleaning, but if you can at some point, it's again a valuable addition to a hospitality business right now.
At the Westin Houston Medical Center Hotel, they recently introduced tow LightStrike Germ-Zapping Robots to their cleaning team for mass sterilization of both rooms and public areas. 
Wireless Charging
Another area of technology that has piqued the interest of some hotels large and small is called wireless charging.
Essentially, as your guests are moving around your hotel their phone is getting power wirelessly at different charging points. This could include the gym or spa, the lobby, the bar, or in their room. 
Then guests don't have to worry about carrying their chargers everywhere. 
It could also create opportunities for guests to engage in table ordering, or to access mobile concierge services. 
Something like this uniquely offers a combination of social distancing, guest satisfaction, and also the opportunity to receive guest data and analytics to figure out where you can upsell and what you could potentially monetize. 
There is also a push in hospitality in general for more of a focus on predictive analytics that would help create personalized product recommendations for guests both on- and offsite. 
Finally, what about adding Alexa or some other voice-assisted technology in guest rooms? Larger hotels like Marriott are already using Alexa for this purpose.  
As a small hotel right now, you might feel like you're doing everything you can just to stay afloat, and that's probably the reality of the situation you're in. It's important, however to look forward. 
Technology affords small and large hotels a lot of options to help guests feel safer, maintain social distancing and appeal to guests in new and different ways, which may be just what you need now to develop a competitive edge.