News
UNDP Offer Gov't ICT Equipment to Combat Covid19 in the Country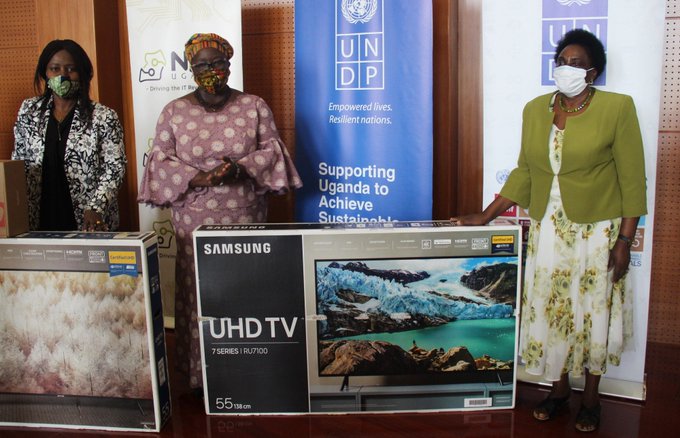 UNDP Uganda on Friday handed over a set of ICT equipment to the government of Uganda in bid to help them fight and combat covid19 that was declared a pandemic by the World Health Organization (WHO).
The handover was conducted by the National Information Technology Authority Uganda (NITA-U) who also later shared an update on the usage of zoom within by government.
UNDP Uganda prior announced that it will support Uganda in 4 main areas Inclusive & multi-sectoral response to covid19, Identification & rapid deployment of innovative digital solutions, Socio-economic impact assessment, and Strengthening of health systems.
The ICT equipment offer to the government is in line with UNDP's digital strategy to identify and rapidly deploy innovative technologies to solve development challenges during the pandemic and beyond.
The equipment was then formally handed over by Ms. Elsie Attafuah; UNDP Uganda Resident Representative to Hon. Mary Karooro Okurut; Minister of Gender, Labour and Social Affairs on behalf of the Office of the Prime Minister. This will support business continuity through virtual platforms and to deepen e-governance.