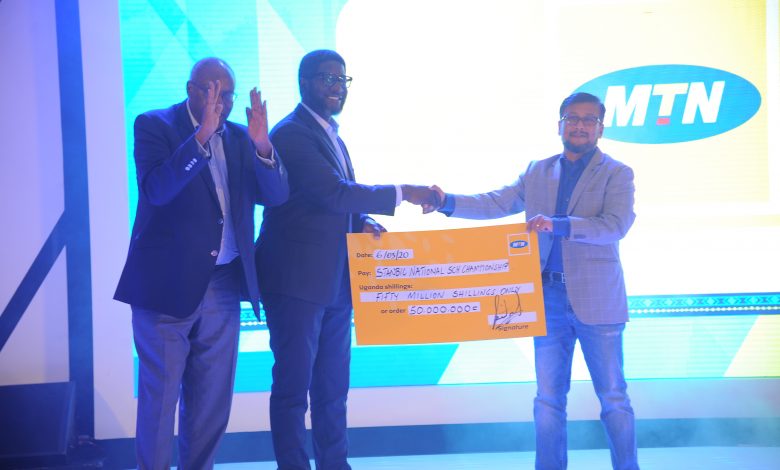 Telecommunication firm; MTN Uganda has contributed a sum of UGX50 million towards the fourth edition of the Stanbic national schools championships. The partnership is part of MTN's commitment to work through partnerships because they believe we are all good together and changing, and transforming lives in our communities.
The National Championship project is an annual Stanbic Bank Uganda's initiative that seeks to equip secondary school students with business and enterprise skills in a bid to nurture entrepreneurship, creativity and long term business thinking. Thereby, aiming at encouraging and challenging students in critical thinking and provide exposure to vast knowledge beyond their classrooms.
Since inception in 2016, over 200 secondary schools have participated in the competition.
During the fourth launch ceremony of the competition, while handing over the cheque, Mr. Sem Somdev, MTN Uganda's Chief Marketing Officer said, "The actions we take today will determine the outcomes of tomorrow. This has to be deliberate because things don't just happen automatically. We commend Stanbic Bank for taking this initiative and call on others to take similar initiatives so that collectively we can make a big difference."
He concluded that the initiative is commendable as it helps prepare students for a bright future which will ultimately be good for the nation.
Stanbic Bank Chairman, Mr. Japheth Katto said the championship would respond to the need for reducing youth unemployment which is a serious problem in Uganda and beyond.
"It is imperative that we ensure this young population is participating productively for the good of our country's economy," Katto said.
This year, up to 100 schools are taking part in the championship up from just 42 schools countrywide, when it started indicating a growing interest in the program.