Itel Uganda on Friday partnered with telecommunication firm; Airtel Uganda to launch itel's latest A-series affordable smartphone, the itel A56 — which also happens to be the first handset the mother company, Transsion Holdings has released this year.
The partnership will see customers that buy the phone from any Airtel Uganda shop outlets getting 3GB of Airtel data as well as enjoy 100% data bonus whenever they load data for the next 3 months. This in a layman's term means — when a customer loads for instance data of 1GB, they receive 2GB.
"We are not just launching a phone, the moment you get the new Itel A56, you will be able to access free 3GB valid for a month. On top of that, you will get 100% bonus on weekly and monthly data bundles that you load in the next 3 months," Ms. Remmie Kisakye; Airtel Uganda Head Brand and Communications said during the launch.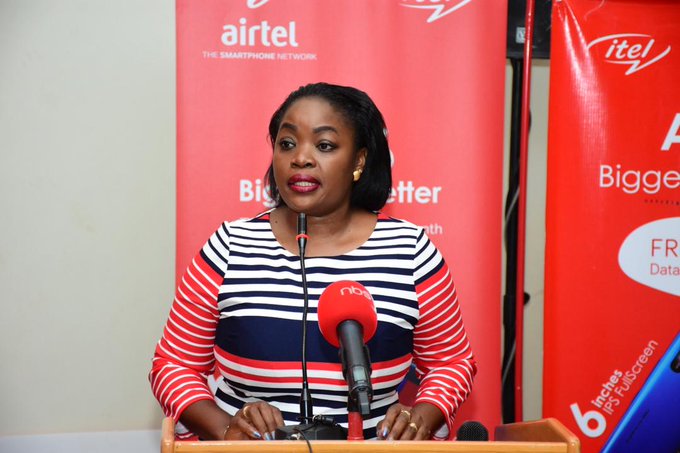 The itel A56 now succeeds the A55 that was released last year, in a review, gave some good results scaled at the entry-level smartphone. The handset is priced at UGX239,000 in all itel stores and UGX241,000 (comes with 3GB data for a month) at Airtel stores. The price is always key to buying a smartphone. itel smartphones are one of the cheapest devices ever. This is because the company believes that at least everyone can own a smartphone, be connected to the internet and keep up with the trends.
This was emphasized by Itel Uganda's Sales Manager Mr. Henry Ssajjabi while speaking at the launch of the device at the Sheraton Hotel in Kampala.
"Our mission is to provide Budget-friendly Smartphones to everyone. We democratize technology by giving entry to technology and connectivity to consumers without prior access to it — allowing them to get closer and benefit from their social connections," said Ssajjabi.
Ssajjabi added that their announcing a partnership with Airtel Uganda will bring their customers deals on data and more from the smartphone network.
The itel A56 comes with a non-removable 4,000mAh battery — powered by a 1.3Ghz quad-core chip coupled with 1GB RAM and 16GB of internal storage expandable with a microSD card up to 32GB.
The phone runs on Android 9 Pie Go edition with pre-installed apps to cushion any performance issues. This is because of its less speed and power, the mobile operating system tries to optimize the performance as it good to avoid lags.
The 6-Inch handset has a screen resolution of 960 by 400 pixels. It comes security features including; fingerprint sensors and FaceID lock. Itel claims that even in low-light settings, the FaceID unlock feature is able to work thanks to their "Screen Fill Light technology". This is will be put to a test in our full review.
For imaging and optics, the itel A56 comes with a duo AI-powered rear cameras; 8MP + VGA sensors, and a front facing AI-camera at 5MP sensor. Itel doesn't really handle much when it comes to smartphone cameras, however, the results are fair enough to share.