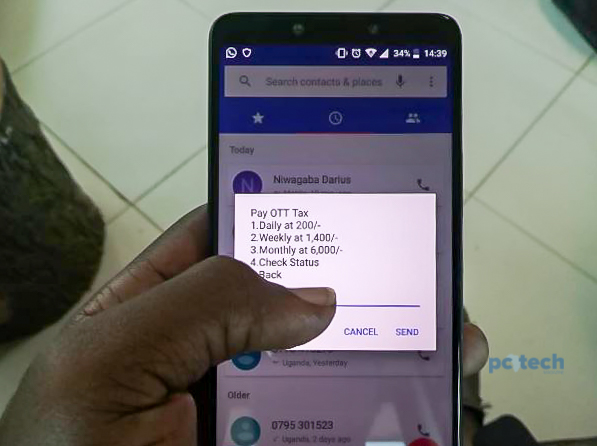 While appearing before the Parliamentary Finance Committee on Tuesday morning, URA Commissioner General, Ms. Doris Akol proposed abolishing over-the-top tax (OTT) given its under performance — asking government eliminate tax charges that are under performing in general.
The levy on social media was introduced in 2018, and since then its performance has been worse. We attribute the poor performance to the use of Virtual Private Networks (VPN) and wireless (Wi-Fi) connections.
In August 2019, URA reported — collecting UGX49.5 billion out of the projected UGX284 billion of OTT levy in the 2018/2019 financial year.
"The story for OTT is different. It was targeted at UGX284 billion but we only collected UGX49.5 billion. It performed at 17.4% against what was targeted," said Akol.
The Commissioner went ahead to propose abolishing of some non-tax charges on government services like; renewing passports, driving permits, verifying land titles, to mention a few.
"Some non-tax charges on some government services like;verifying land titles, renewing passports, driving permits should be abolished in order address the tax morale issue in Uganda," Akol said on Tuesday while appearing before the Parliamentary Finance Committee.
She proposed amending the Excise Duty Act, suggesting amending the Act to make it possible to tax mobile data.
The Excise Duty (Amendment) Act 2018 — imposed a UGX200 charge on Over-the-Top services per day of access. However, consumers can choose to pay UGX1,400 weekly, UGX6,000 monthly, UGX18,000 Quarterly or UGX73,000 Annually.