With the festive season nearing, MultiChoice plans on making the holidays happier for its customers by not only lining up the best entertainment, but also adding new channels to its platforms. In addition, GOTV is officially on a drive to offer its customers more value and more choice.
Through its campaign "This is for Uganda", GOTV will from Nov. 13th offer a refreshed entertainment line-up on its GOTV Max, Plus, and Value packages.
Coming to DSTV this season are new international channels with fresh content offerings, ensuring that there is something for everyone in the family. From Nov. 13th, both adults and kids get a new serving of Da Vinchi Learning, and Euronews. From Nov. 15th, viewers head into the weekend with other two-acclaimed channels, CBS Justice and Curiosity Stream.
"We're excited to add even more to the great entertainment we offer and look forward to continuing to enrich the lives of our customers over this festive period with valuable content," said Joan Semanda Kizza, the PR and Communications Manager, MultiChoice Uganda.
"We have put together an exciting mix of programming to meet the needs of every family member. Offering even more value through affordable viewing. During this season, at UGX149,000 you get an HD decoder, a full dish kit, and one month of DStv Family, fully installed," she added.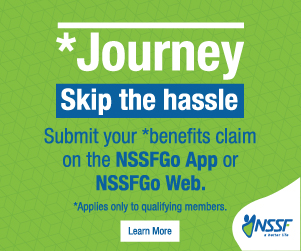 "As MultiChoice, we're determined to bring the local and homegrown content to every household in Uganda," said Colin Asiimwe; Head of Marketing, MultiChoice Uganda.
GOTV customers get new channel additions to add to the value of the customer by allowing them more to choose from, starting with Pearl Magic, which was tiered down to GOTV Plus and Value customers on Oct. 18th as well as to DStv Access and Family customers.
"We're giving our GOTV customers the most value for money and even greater choice by making additional channels available to more packages and streamlining packages to deliver fresh entertainment. These changes will not only strengthen our DTT offering but also make great entertainment accessible to more even customers," said Asiimwe.