On Monday this week, the Uganda Communication Commission (UCC) released a statement that stated — it was investigating Airtel Uganda 4G speeds following multiple complaints from its subscribers.
However, the statement that was posted the company's website was deleted in less than an hour. This raised concerns among the general public mostly the media.
In a brief interview with The Second Opinion Publication, UCC Spokesperson; Mr. Ibrahim Bbosa explained the reason behind their doing. However, he told the publication even though the statement was pulled down, the probe still stands.
In his remarks as reported by The Second Opinion; Mr. Bbosa, said; "With this matter, given the response it attracted, it would create reputation risk and we didn't want to create a situation where their [Airtel] competitors would use this against them."
"That was the decision to pull the statement down. We promote interest of both service providers and consumers and so, the investigation isn't yet conclusive. The process is still on-going but we didn't want it [statement] misused and taken out of context," he added.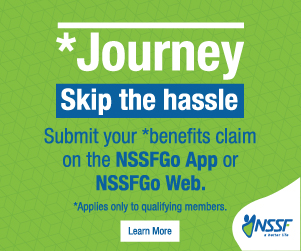 Meanwhile, Airtel Uganda came out to defend their 4G network refuting the charges by UCC.
The Government regulatory body of communications summoned the telco to respond to allegations/claims that the 4G data speeds it provides are not what it advertises. Airtel was given up to 14 days from Monday July 22 to respond to these allegations.
Airtel Uganda Managing Director Mr. VG Somasekhar in a press conference said the charges are unfair based on a misunderstanding. While pledging to cooperate with UCC, he said that, "The public just needs to be educated on the matter of how they can fully access the 4G network."
Somasekhar said one needs is to have a 4G-enabled smartphone, 4G Airtel simcard which can be got by swapping your older card, and the right settings on their smartphone.
The telco claims to have to best 4G data speeds.
Somasekhar said, as reported by Nile Post, the the company plans of installing 200 more Airtel sites countrywide — with the expectation of increasing public experience as they use Airtel services.
He also noted that Airtel continues to lead in innovations that deliver outstanding customer experiences its 10 Million subscribers who are ever pushing the limits of uncompromised network quality and value.
Airtel Uganda also announced the transformative wireless technologies that are bringing about efficiency in the way voice and data services are experienced across the country — after achieving 100% of all sites on 4G LTE.
Introducing 4×4 MIMO for the first time in Uganda. This is essentially 4 streams of data for transmission and receiving pathways which means MIMO has greatly enhanced 4G speeds of data.
Carrier Aggregation which is a technology that combines two or more carriers into one data channel to enhance the data capacity. Carrier Aggregation has been used for spectrum efficiency and speed so users can experience incredibly faster down load and upload speeds that bring with them high resolution videos that can stream with minimum buffering.
Spectrum Re-farming which refers to recovery of a part of spectrum from one technology for use by another technology without impacting the services of the donor technology. This has ensured an optimized mix to serve both voice quality and improve data speeds.
Fiber Expansion which is a transmission technology that uses light to transmit data. This technology provides data speeds in excess of 1Gbps which improves speed and latency of data services. Currently more than 50% of Kampala sites are on fiber.