Airtel Uganda has announced a major milestone in launching countrywide 4G/LTE coverage in the country, this morning. This means Airtel Uganda subscribers will get to enjoy high-speed internet, regardless of their geographical location
The Telecom company now boasts of a total investment of 1,632 sites and over 3,900 kilometers of fiber across Uganda.
Last year in January, Airtel Uganda announced an investment of $50M to achieve countrywide 3G mobile broadband. Today's announcement signifies a major improvement over a period of one year for the telecom company.
Addressing guests and journalists during the launch. Airtel Uganda said, "Today we are launching the availability of countrywide 4G LTE connectivity following complete modernization of our network."
"Today we are here to celebrate making Uganda a "digital Uganda." It gives me pride to be here today as we celebrate another milestone at the core of our business in Uganda – countrywide 4G connectivity, "V.G Somasekhar, Airtel Uganda Managing Director said.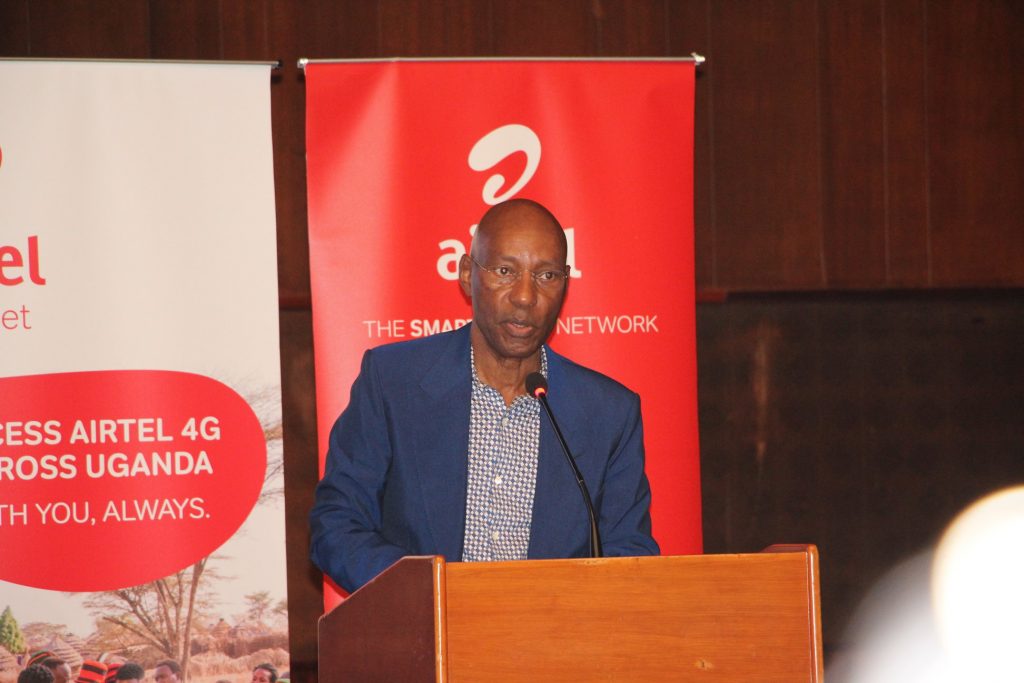 Godfrey Mutabazi, the Executive Director of the Uganda Communications Commission during the launch commented: "The evolution of technology in Uganda has greatly metamorphosed over time. We experienced the first generation networks which were limiting because of quality and capacity."
"ICT in Uganda has greatly changed due to significant private sector investment. As a regulator, we are happy the private sector is leading this revolution which is a sign for total commitment to the country and the region. For that, we appreciate Airtel Uganda." He concluded.
His Excellency Ravi Shankar, the Indian High Commissioner to Uganda shared his excitement for the possibilities that this milestone will bring to the two countries: "This [4G countrywide coverage] means a fast and reliable internet that will promote financial and digital inclusion in Uganda.
As a result, our countries emerge as leaders for a new era of shared prosperity for the benefit of their two countries and people and resounds our continued commitment towards the economic development of Uganda,"
To enjoy Airtel's highspeed 4G network, subscribers have to swap their old 2G and 3G SIM Cards for a 4G one by visiting any of the Airtel service centers countrywide. It is equally important to note that you will need a 4G handset that does support 4G LTE technologies.