Africa
Entrepreneurs
Featured
News
Opportunities
Aurora Tech Awards 2024 Entries Open For African Women in Tech
The prestigious Aurora Tech Awards has announced it is now accepting entries for the 2024 Aurora Tech Awards where winners will share cash prize of $50000.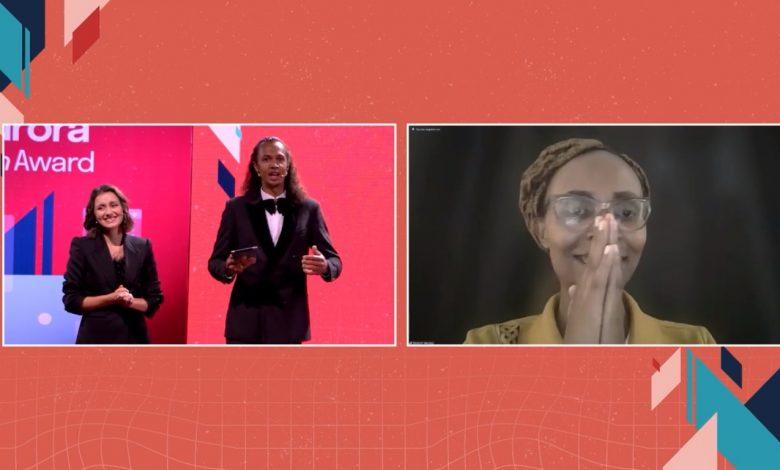 In a world where gender equality remains an ongoing challenge, the African tech industry is witnessing a transformative revolution, highlighted by the prestigious Aurora Tech Awards, a global annual celebration of women founders of IT startups who are breaking boundaries and shattering stereotypes in the tech world.
Ekaterina Smirnova, the Executive Director of the Aurora Tech Awards in a press statement said, "In a tech world still grappling with gender disparity, awards like the Aurora Tech Award are catalysts for change. Our recognition empowers women, shattering barriers and inspiring young minds."
The significant shift in Africa's technological landscape became undeniably evident during the 2023 Aurora Tech Award. A large portion of the nominations highlighted the achievements of African women in tech from Ghana, Nigeria, Kenya, and Uganda, all of whom helm IT startups that have rendered immense value to their communities. These visionary women not only harnessed technology to bridge the gap between communities and essential educational, health, and financial services but also fervently supported fellow entrepreneurs in their pursuits.
The 2023 award was ultimately won by Elizabeth Mwangi from Kenya for her startup, Gwiji for Women, which connects cleaners living in the slums of Nairobi with their clients.
Iva Gumnishka from Bulgaria came in 2nd place and her startup Humans in the Loop is a data annotation service for computer vision.
Namya Mahajan from India came in 3rd place and her Rocket Learning startup organizes digital teacher-parent communities.
Notably, among the finalists of the 2023 awards included Carol Kakooza from Uganda, her startup aXiom Zorn Foundation, which connects farmers with business and financial services in Uganda.
The Aurora Tech Awards has announced it is now accepting entries for the 2024 Aurora Tech Awards.
Smirnova said, "As applications pour in globally, we're excited to spotlight talents making community-changing impacts and serving as role models." "We envision a future where gender ceases to limit potential. This award isn't just a recognition; it's a step towards a more inclusive and innovative tomorrow."
The award's mission is threefold: to applaud the strides of women in IT entrepreneurship, to empower them with the resources they deserve through substantial cash prizes, and to shatter the very gender biases that have long confined the industry.
The Aurora Tech Award heralds a future where innovation knows no gender and where women's potential flourishes uninhibited. It's not just about breaking glass ceilings; it's about forging an industry that stands as a testament to the capabilities of all, regardless of gender.
Application Criteria:
The startup must be founded or co-founded and led by a woman entrepreneur.
The startup should not have received investments exceeding USD$4 million (approx. UGX14.9 billion) in funding, including the seed round.
The startup must be no more than 5 years old.
The startup should have a functional prototype. If you have only an idea, your application will not be considered.
Applications can be submitted via the award's website www.AuroraTechAward.com between now and December 1, 2023. The shortlisted candidates will be announced in January. 31, 2024, and the final assessments and announcement of winners will be on March 8, 2024.
There will only be one winner per category, and the prize can be awarded to a contestant from any of the participating countries.
The first prize winner will receive USD$30,000 (approx. UGX112 million) while the 2nd and 3rd will receive USD$20,000 (approx. UGX74.7 million) and USD$10,000 (approx. UGX37.3 million) respectively. In addition to the prizes, the entrepreneurs will gain access to the inDriver mentorship program.