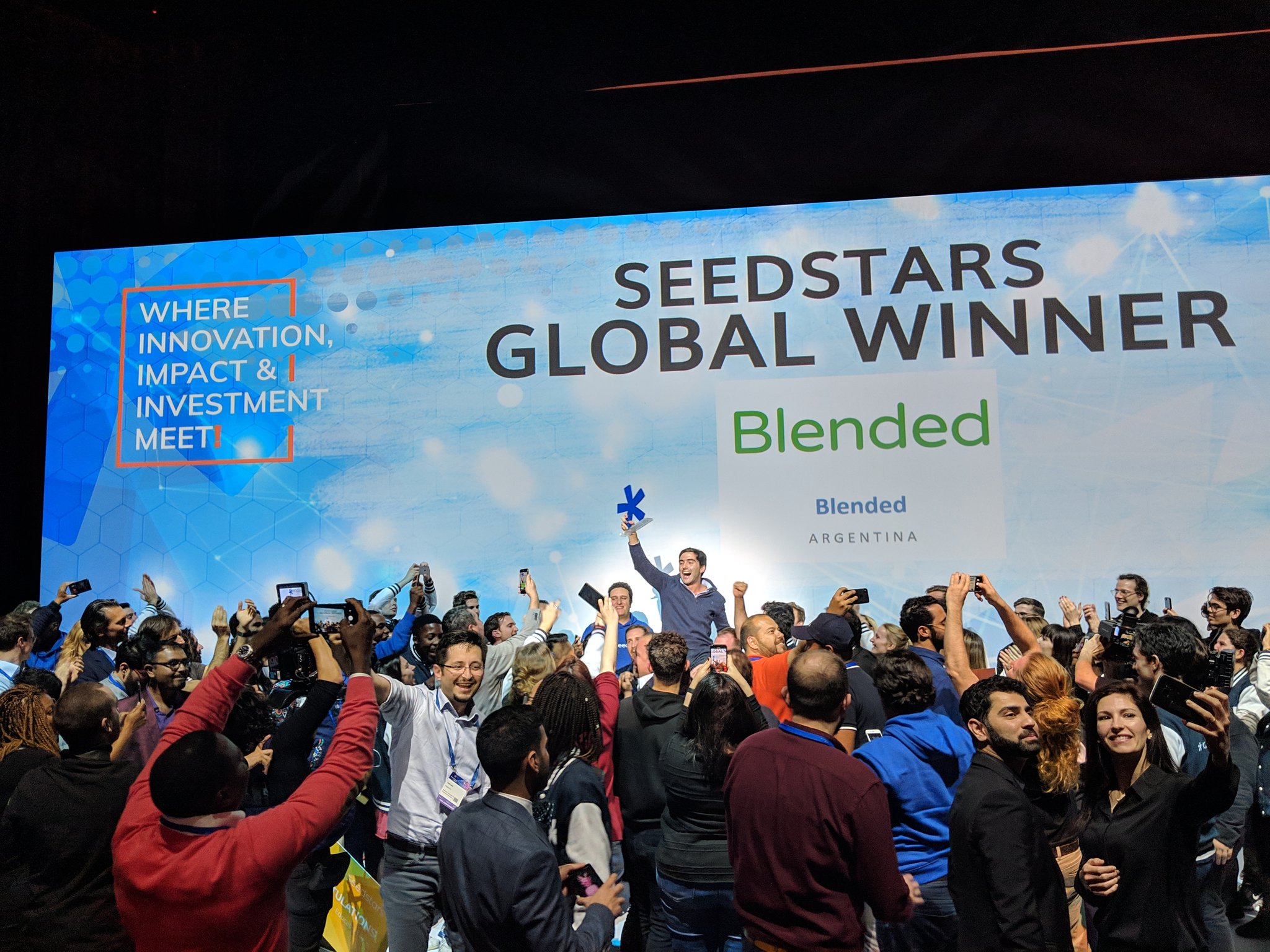 Seedstars last year selected 65 promising startups globally to participate in their 6th annual seedstars global competition in Switzerland. Notably, 18 startups were selected from Africa, with Uganda being represented by Agro Supply – who have developed a unique mobile layaway platform that allows farmers to save money for the seeds and fertilizer using their mobile phone.
Startups were strategically devise innovative solutions in five key sectors: healthcare, finance, education, agriculture and energy.
All teams traveled to Switzerland where they attended a 2 day bootcamp – to refine their growth strategy and participate in one-on-one meetings with mentors from the world's top companies like Merck, Microsoft, Nestle, Standard Bank and many more.
After the bootcamp, 12 startups were including three Bluewave Insurance Agency (Kenya), Benefactors (Rwanda), and Cowtribe (Ghana) from Africa were selected – for a final pitch standing a chance to be crowned 2019 seedstars champion and claiming the USD$500, 000 (approx. UGX1.8 billion) cash prize.
Each of the 12 teams were give 2 minutes to pitch to a panel of judges, investors, media, and the audience at large. After a though judging, Argentina-based EdTech Startup 'Blended' has emerged as the overall winner claiming of the competition.
The EdTech startup is improving communication between schools and families.
Honorable mentions
Favorite Startup by Public Vote — YNMO (Saudi Arabia)
The startup allows service providers including schools, centers and clinics to design and monitor individual treatment plans.
Health Tech Winner
Medsaf (Nigeria) and Iyeza Helath (South Africa) received USD$10, 000 from the Bill and Melinda Gates Foundation after winning in the Malaria and Vaccine Delivery challenges respectively. Medsaf is a medication marketplace for Africa's hospitals and pharmacies while Iyeza is a logistic startup delivering essential lifesaving drugs.
EdTech Winner
Schoolap (Congo) wins the USD$50, 000 cash prize from HEG Fribourg and TRECC. Their startup is improving the quality of teaching by providing digital lessons.
Innovation Prize Winner — Wobot (India) receive the prize from Tag Heuer.
Life Science Prize Winner — Oxpecker (Hong Kong) receive the prize from Merck.
Empowerment Prize Winner — 7keemapp (Egypt) awarded by The Rising Tide Foundation.