During the launch of the 2nd edition on the Health Innovation Conference of which Andela Uganda was a partner of — announced it was spear-heading aside 17 hour IDI-Andela Health Hackathon during the event.
From the call of application, Andela Uganda confirmed it had received 200 submissions. Out of the pool of submission, only 35 were selected to participate in the IDI-Andela Hackathon. Andela Uganda then grouped the 35 finalists in groups of seven; Volunteer Doctor, Community Data, Temovate, Oasis, Twokya, Bingi, and Oocho Tech.
The hackathon started off with a 5 minute pitch to a panel of judges; Carol Mwayama, Martin Balamba, Kenneth Mulangi, Olga Kiconco, Alex Shaka. Three teams; Bingi, Oocho Tech, and Twokya emerged as the top three finalists to pitch at the Health Innovation Conference.
Bingi
Built a mobile application called, Sort Me — that aims to address the problem of youth lacking relevant information to their healthy well being. The app creates an interactive gamification system to keep the youth involved and still availing the needed health information to them that will facilitate them towards acquiring health services.
The app on the other hand acts as an interface for community members to receive correct information of what facilities and specialists are needed and available to solve various health concerns raised by them.
Oocho Tech
Designed a glove they called BCT-Glove that provides real-time and self-testing solution that help to detect cancer in a private and no risk way.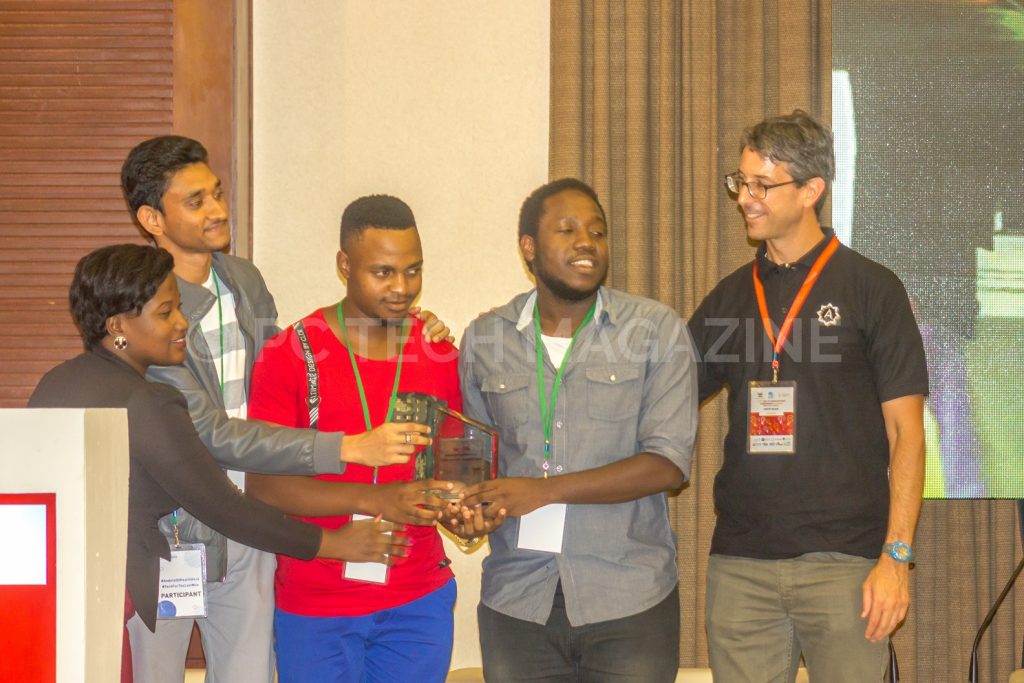 Twokya
Designed a Health E-Chat mobile application as well as a web platform that provides accurate and updated SRHR information in form of visuals — animations, pictures, audios, videos and virtual reality from qualified health workers.
From their pitch and innovations, Bingi emerged as 2nd runners-up receiving a cash prize of UGX600,000. Twokya emerged as 1st runners-up receiving a cash prize of UGX2,000,000. Finally Oocho Tech came out as the overall winners.
Oocho Tech, Team lead; David Kasule said, "We're happy the we've made it as the overall winners but it wasn't something easy considering that all the presenters had good innovations."
He further said, "Winning this, we worked as a team to put this innovation (BCT-Glove) even though many people saw it as fiction. But we thank our mentors, and team at Andela that motivated us to keep going however fictitious it sounded. Thank God we won."
Oocho Tech as the overall winners received a cash prize of UGX3,000,000, an accolade, 6 month technical mentorship from Andela Uganda. In addition, access to business mentorship and resources from Innovation Village, a grant writing support from the Infectious Diseases Institute (IDI). The team was also awarded a scholarship to Health Innovations Post Graduate Program from Clark International University.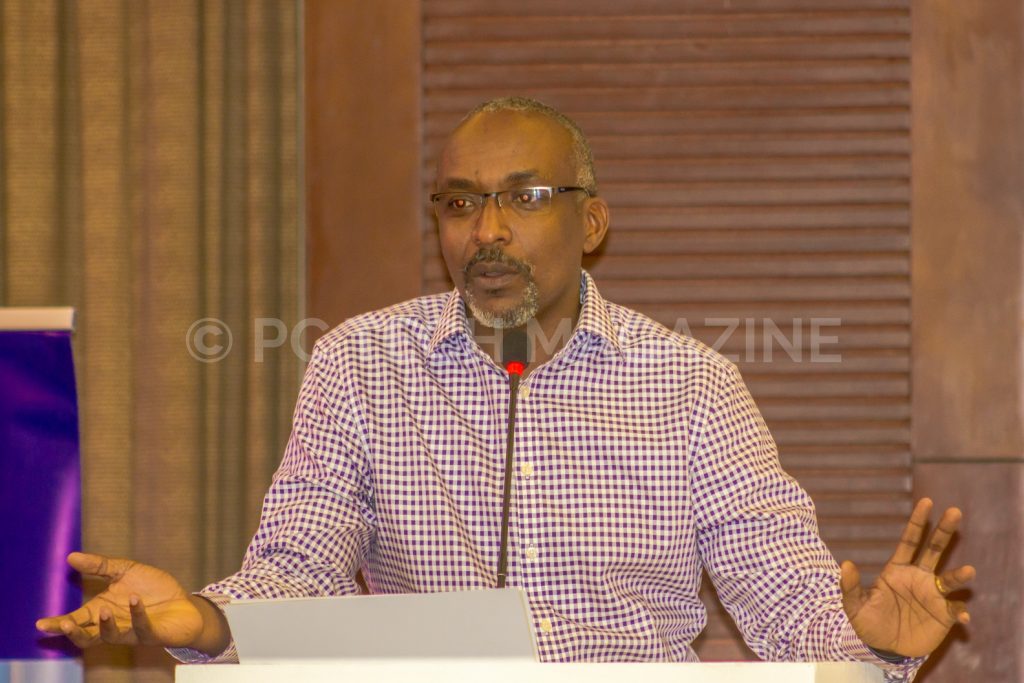 On behalf of Clark International University, Michael Niyitegeka said the university was happy to be a partner of the Health Innovation Conference hence giving a scholarship to the winning team.