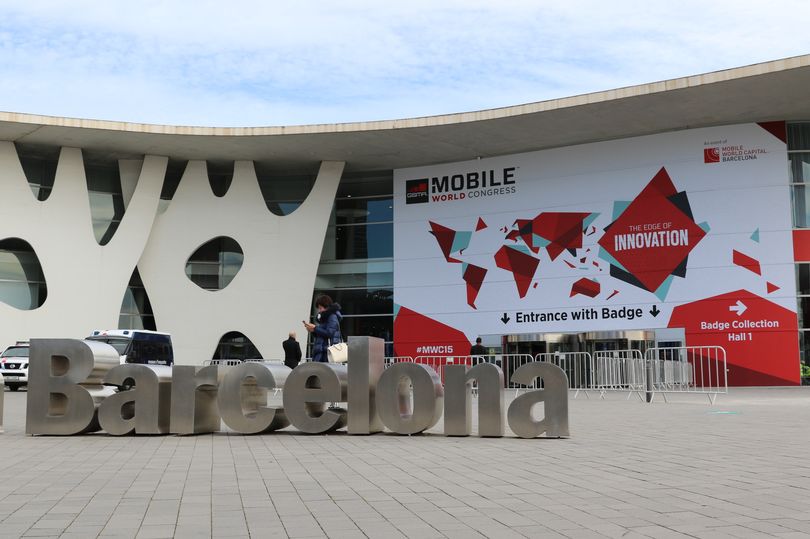 Mobile World Congress (MWC) is the biggest phone showcase event in the world. It's where the smartphone manufacturers bring to table some of their latest mobile handsets, and other exciting developments/technologies to its consumers. This time around, we expecting more from the technological thread, and to say 5G Technologies.
MWC 2019 will be another chance to see the best that the phone makers have to offer for the next 12 months. Smartphone manufactures including; Samsung, Huawei, Song, LG, Nokia, among others are rumored to have lined up some of their latest handsets.
MWC 2019 as usual will be held in Barcelona from 25th Feb. to 28th Feb. 2019 — at the Fira Gran Via event hall. Organized by Global System for Mobile Communications (GSMA).
Here's are some of the smartphones we're expecting to be unveiled at the phone show.
Galaxy Quad From Samsung : S10, S10+ and S10E
South Korean-based Electronics firm, Samsung Electronics Co. Ltd. is well-known for putting up a show at the MWC. The company is said to have lined up four handsets as the newest in its galaxy series. The lined up handset include; The Galaxy S10, S10 Plus, S10 Plus (5G Model), and S10E (the Lite version).
According to online reports, Samsung will unveil the handsets at its unpacked event scheduled for Feb. 20th. The same week that MWC will be happening — where they will be later show cased. Then will go on sale starting March 9th, 2019.
Notably, the Galaxy 10 Plus (5G Model) is rumored to be called the Galaxy S10X. However, the 5G variant of the S10 may not be launched at the unpacked event nor showcased at MWC. Latest rumors say that production for the 5G model has not yet started, and so it may not be unveiled until later in the year, perhaps alongside the Samsung Note 10.
Huawei Twins : P30 and P30 Pro
With all what the company is going through in a 'Trade-War' with U.S. is not stopping them from proceeding with what they do best. Following its success last year—overtaking Apple in second quarter (Q2) of 2018 to become the world's second—largest smartphone maker the Shenzhen-based smartphone markers are promising better and bigger this year to prove its competitors wrong.
Huawei will be unveiling the Huawei P30 and P30 Pro that will take on the P20 and P20 Pro. Huawei CEO, Richard Yu in his recent statements said the Huawei P30 will be better than the Huawei P20 and Mate 20—supposedly because of the incoming Kirin 985 processor, which will also be 5G capable in terms of mobile connections.
HMD Global isn't Holding Back : Nokia 9 and Nokia 6.2
The Finnish firm isn't holding itself back — following its strong showcase at the MWC 2018. The company is taking advantage of the phone showcase to unveil the Nokia 9 and said Nokia 6.2. The Nokia 9 is so anticipated because it looks set to pack a truly astonishing amount of cameras—5 rear camera sensors.
While we thought HMD was bringing on one handset, a leaked poster appeared to show another phone will be launched which is likely to be the Nokia 6.2. Rumored to come with a hole-punch display.
What weren't aware of yet, is whether the company will launch a feature phone. We've seen the revamp of Nokia 3310 launch in MWC 2017 and Nokia 8110 banana phone launch in MWC 2018.
LG's Standalone : LG V50 THINQ 5G
South Korea-based conglomerate firm; LG Corp. has lined up a phone for the MWC 2019. The company is said to launch, 'what reports call' the LG V50 ThinQ 5G. The handset will be 5G connected and is rumored to come with a remarkable camera system that packs 16 lenses. It is also rumored to come with loaded with Qualcomm's new flagship Snapdragon 855 processor.
Battery Packed : Sony Xperia XZ4
Japanese multinational conglomerate corporation; Sony Corp. is bringing its competition to Samsung. The company is said to launching the Sony Xperia XZ4 with a massive battery of 4,400mAh to beat the Galaxy S10 that packs 4,100mAh. The handset is rumored to feature a triple rear camera setup with the main camera coming with a 52MP, the best any phone has had.
Meanwhile, based on multiple rumors the handset will as well come running the latest Qualcomm Snapdragon 855 processor — similar to what we have heard of the LG V50 THINQ 5G.[related-posts]
Honorable Mentions
Other handsets that we should expect at MWC 2019 include; OnePlus 7, HTC U13, a successor of BlackBerry Key2, Xiaomi Mi Mix 3, and handsets from Oppo and Vivo as well.