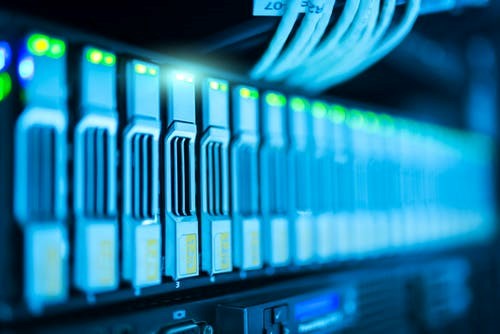 VoIP stands for Voice over Internet Protocol. This is an advanced technology that allows you to make and receive calls over the broadband internet instead of using the traditional phone calling system. If you are a business owner, you need to consider using the VoIP technology to make business calls. There are numerous benefits of using VoIP. It is very flexible as it allows you to make calls from your computer or any other device, as long as they are connected to the VoIP. It saves you money and increases your business productivity. However, choosing the right VoIP is quite a task. The following tips will help identify the best VoIP:
The Plan and Pricing
You need to look at the features that are offered by a particular service provider against the cost. Then, you need to evaluate how these features are going to improve your business productivity and efficiency. If you do not know what features you want, the service provider will evaluate that for you. This will place you in a position where you will understand exactly what you want. You need to consider the price for these features. If the costs are monthly or recurring costs.
A Hosted VoIP?
Another important thing that you need to consider is whether you need a premise based VoIP or the hosted VoIP service. The hosted VoIP has the benefit of outsourcing the maintenance of your phone system. You must enquire how the provider will cater for the implementation of either the premise or hosted VoIP. The best vendor should manage the equipment and update the installation and make a routine update to your system. 
Reliable Partner Support
After the installation of the VoIP, you may experience connectivity loss or other problems. This might affect the whole phone communication system. The partners you choose should guarantee you support and quick response 24/7. In case of an emergency, the service providers should be able to offer a built-in redundancy. They should be able to offer you a call continuity in case of any problem with your connectivity.
What Are The Benefits Of VoIP For Your Business?
Saves You Money
Using VoIP for making business calls can help you save a substantial amount of money in the long run. There are low costs involved in making calls. For example, making international business calls is very affordable, unlike using the analog calling system which is very expensive. Some service providers do not charge anything for domestic calls. This is why you should adopt the VoIP system for your business.
Maximized Productivity
The VoIP will help you maximize your business productivity. This is because you can multi-task with no or minimal interruptions. With the VoIP, you will not spend much of your resources on the phone bills.
Offers Flexibility
This system is flexible even for those using the traditional phone system. All you need is a VoIP telephone adapter and a converter. The VoIP converter has USB-like features that can be connected to any computer. You can conveniently use it anywhere, as long as you have installed high-speed internet and the private VoIP number.
Multi-Purpose
Other than just making local and international calls, you can do video conferencing, exchange files and documents. In some situations, businesses can make and close deals regardless of where one is located.
The key to the success of your business is having a reliable communicating system. You need to ensure that you get the best features in order to have an effective and productive communication with your clients. This is why you need to find the best VoIP service, providers. These tips will help you in a big way to find a good service provider.
[related-posts]