With a few days left to wrap up the year it has been 2018, we look and recap some of the stories we covered in startups and innovations. From emerging as finalists to crowned as winners, to startups that received funds/grants, among others.
10. Two Ugandans were shortlisted for the 2019 Africa Prize for Engineering Innovation
Anne Rweyora; Founder of Smart Havens Africa and Paul Matovu; Founder of The Vertical Farm were the 16 innovators across Africa shortlisted for the 5th annual Africa Prize for Engineering Innovation—in a move to recognize their efforts to solve problems across sub-Saharan Africa (goo.gl/7LtEUg).
09. 8 startups were selected to benefit From UNFPA's UGX144M startup fund
40 youth in eight teams from Adjumani, Arua, Yumbe, Moyo, Kitgum, Agago, Amuru and Lamwo have been selected to benefit from a UGX144M startup fund from UNFPA to help them kick-start their social businesses addressing challenges faced by women, adolescents and youth in the areas of Sexual and Reproductive Health & Rights and Gender Based Violence (goo.gl/QvPyps).
08. Andela hosted its first Inaugural Developer Conference in Kampala
Andela held its inaugural Andela Uganda Developer Conference in Kampala as the flagship event saw Andela's software developers joined by Uganda's leading tech influencers, entrepreneurs, and tech enthusiasts discuss the challenges and opportunities that young aspiring developers in the Ugandan tech ecosystem face (goo.gl/iPDCpE).
07. ICT innovators trained on intellectual property
NITA Uganda through the Ministry of ICT & National Guidance and the Uganda Registration Services Bureau organized a workshop on Intellectual Property (IP) for ICT innovators—aimed at enhancing awareness and building capacity for IP among ICT innovators. Intellectual property is intangible property that is as a result of creativity such as patents, copyrights (goo.gl/gmStgd).
06. Uganda and Kenya startups take lead as winners at the Social Venture Challenge
3 Ugandan startups and 4 from Kenya were among the fifteen teams out of a total of 32 emerging African social entrepreneurs to emerge winners of the 2018 Resolution Social Venture Challenge (goo.gl/3QDKuA).
05. 17 African startups were selected to participate in the Seedstar Global Competition
Seedstars World, the biggest startup competition focused only in emerging markets and fast-growing startup scenes from their 6 months search startup tour elected 17 startups across Africa to participate at the 5th Annual Seedstars competition in Switzerland next year (goo.gl/zVT34n). Uganda will be represented by Agro Supply Uganda Limited who have has developed a unique mobile layaway platform allowing farmers to save money for the seeds and fertilizer using their mobile phone.
04. AgroCenta, From Ghana Awarded Seedstars Global Winner 2017
Seedstar this year crowned Ghana-based startup Agrocenta which is tackling food access and stock flow issues across Ghana communities, as Seedstars Global Winner 2017 winning up to USD$500,000 in equity investment and some unique growth opportunities (goo.gl/dAo5Dy).
03. Tanzania's digital firm 'Nala' won Ecobank's 2018 Fintech Challenge
Nala; a startup building smartphone-based mobile money products that will simplify mobile money transactions for Africans emerged winners of Ecobank's second annual Fintech Challenge—a challenge that gives African Fintech startups a chance to promote their Fintech solutions, and potentially to partner with Ecobank in rolling-out their solutions across Ecobank's 33 markets (goo.gl/84RdF7).
02. Brian Gitta won the Africa Prize for Engineering Innovation
Team Lead and Founder of Matibabu; Brian Gitta won the Africa Prize for Engineering Innovation an initiative of Royal Academy of Engineering. Brian and the team; Atwine Morris and Shafik Sekitto also received £25,000 to help support their invention. Brian become the first Ugandan to win the prestigious Africa Prize, and the youngest winner to date – following its previous events. (goo.gl/reYLGg)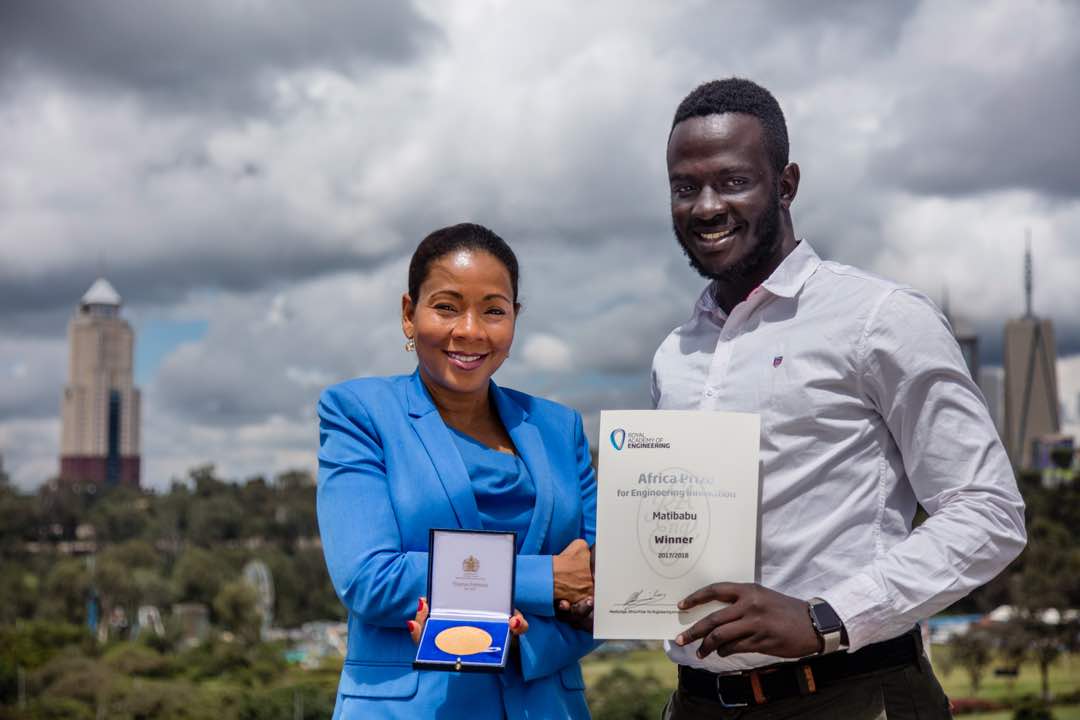 01. Startup of the Year Africa 2018: Kenya's HydroIQ
HydroIQ is a virtual Water Network Operator startup that brings intelligence in water distribution by preventing leakages on the network and automatic (mobile) billing a payment. It was crowned Startup of the Year 2018 by Startup.Info (goo.gl/jzjKmo).
Happy Holidays