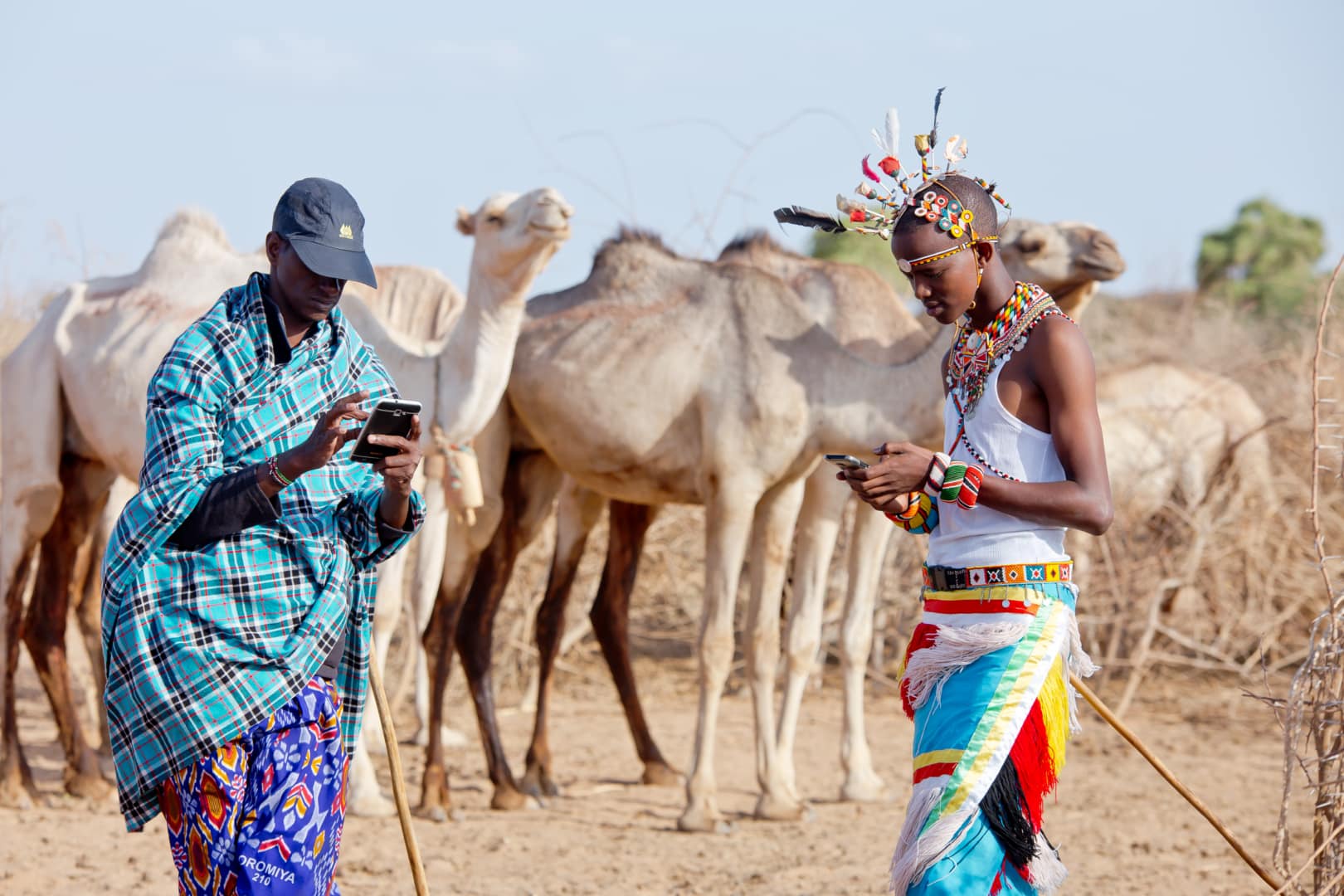 The ITU, United Nations specialized agency for information and communication technologies (ICTs), estimates that at the end of 2018, 51.2 percent of the global population, or 3.9 billion people, will be using the Internet. This is according to a new study published by the organization.
This figure means more than half of the world's population will be online for the first time, thanks above all to a strong growth in developing countries, where internet penetration has surged from 7.7 percent in 2005 to 45.3 percent at the end of 2018.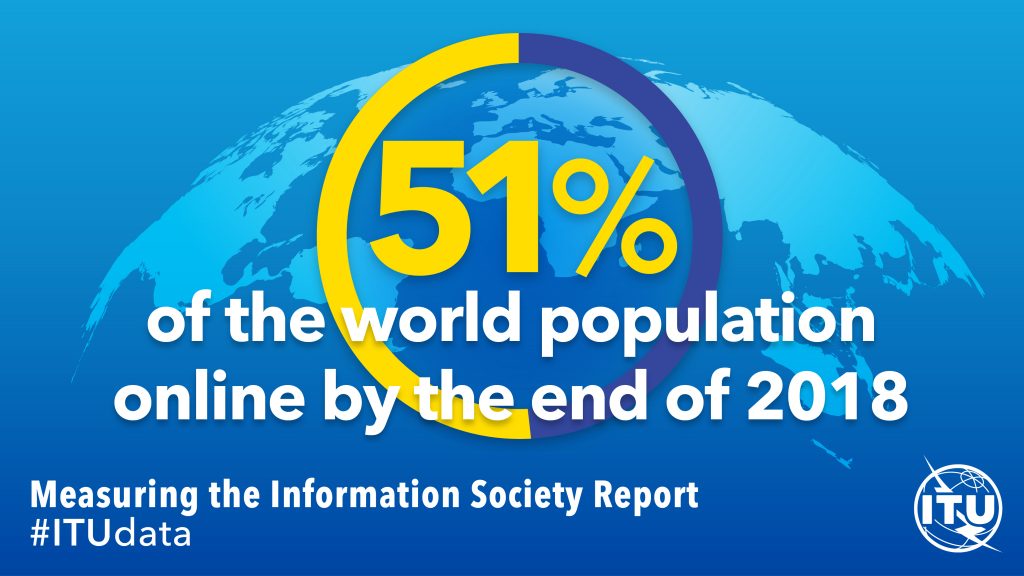 Of all ITU regions, the fastest growth was reported in Africa, where the percentage of people using the internet increased from 2.1 percent in 2005 to 24.4 percent in 2018. In developed countries, slow and steady growth increased the percentage of the population using the internet from 51.3 percent in 2005 to 80.9 percent in 2018, while rates also rose to 54.7 percent in the Arab States and 47 percent in the Asia-Pacific region. The regions with the lowest growth rates were Europe, with 79.6 percent, and the Americas, with 69.6 percent of the population using the internet.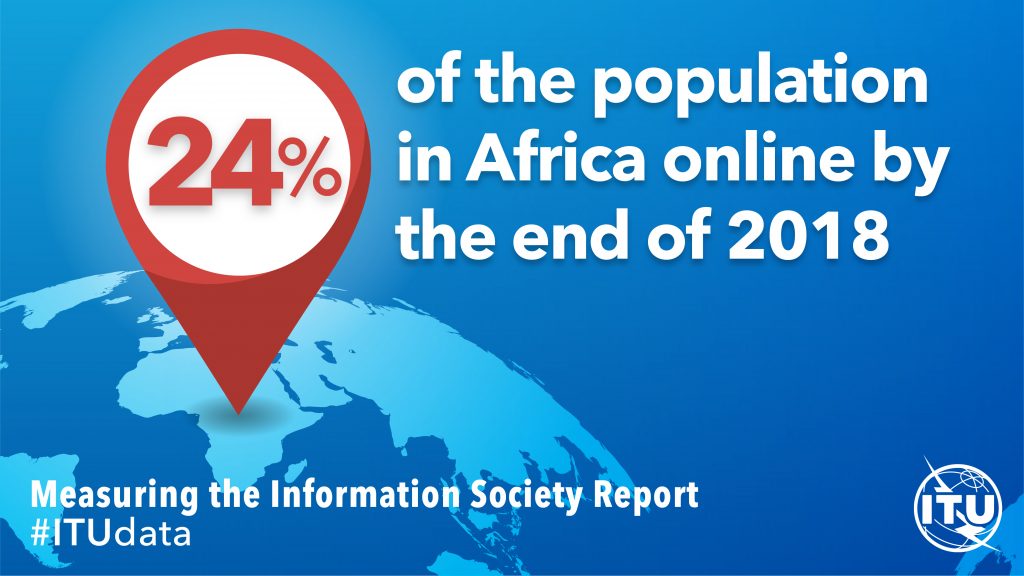 The report said active mobile broadband penetration rates surged from 4.0 subscriptions per 100 inhabitants in 2007 (286 million in total) to 69.3 (5.3 billion) in 2018, with the strongest growth again observed in Asia-Pacific, the Arab States, and Africa. In the least developed countries, mobile broadband penetration rates went up from virtually zero in 2007 to 28.4 subscriptions per 100 in 2018, said the ITU, adding that 96 percent of the global population now lives within reach of a mobile cellular network, with 90 percent able to access the internet through a 3G or higher speed network.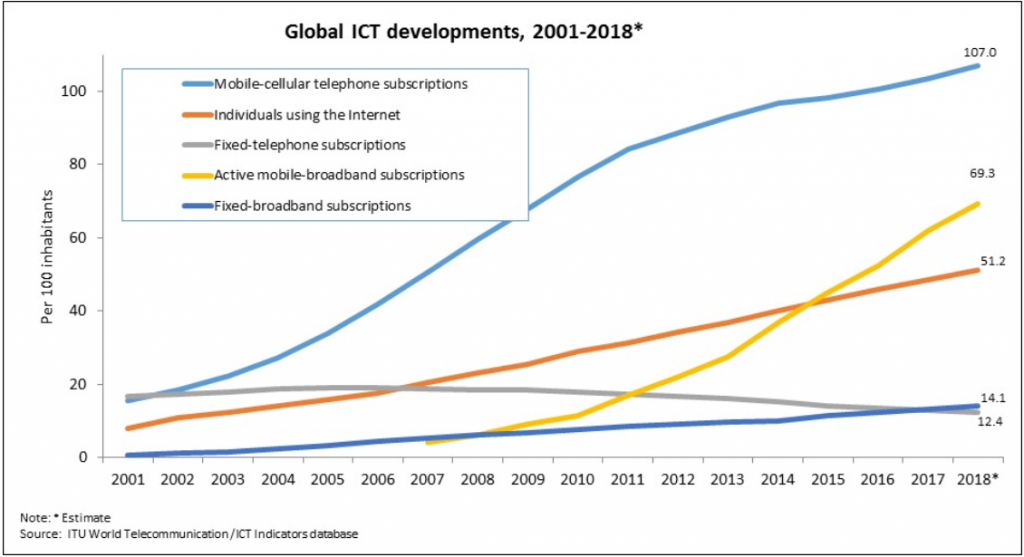 According to ITU Secretary-General Houlin Zhao, surpassing the 50/50 milestone for internet use represents "an important step towards a more inclusive global information society" but he cautioned that far too many people around the world are still waiting to reap the benefits of the digital economy. "We must encourage more investment from public and private sectors and create a good environment to attract investments, and support technology and business innovation so that the digital revolution leaves no one offline," he said.
See the full statistics via 2018 Global and regional ICT estimates
[related-posts]
Credit: ITU, Telecom Paper