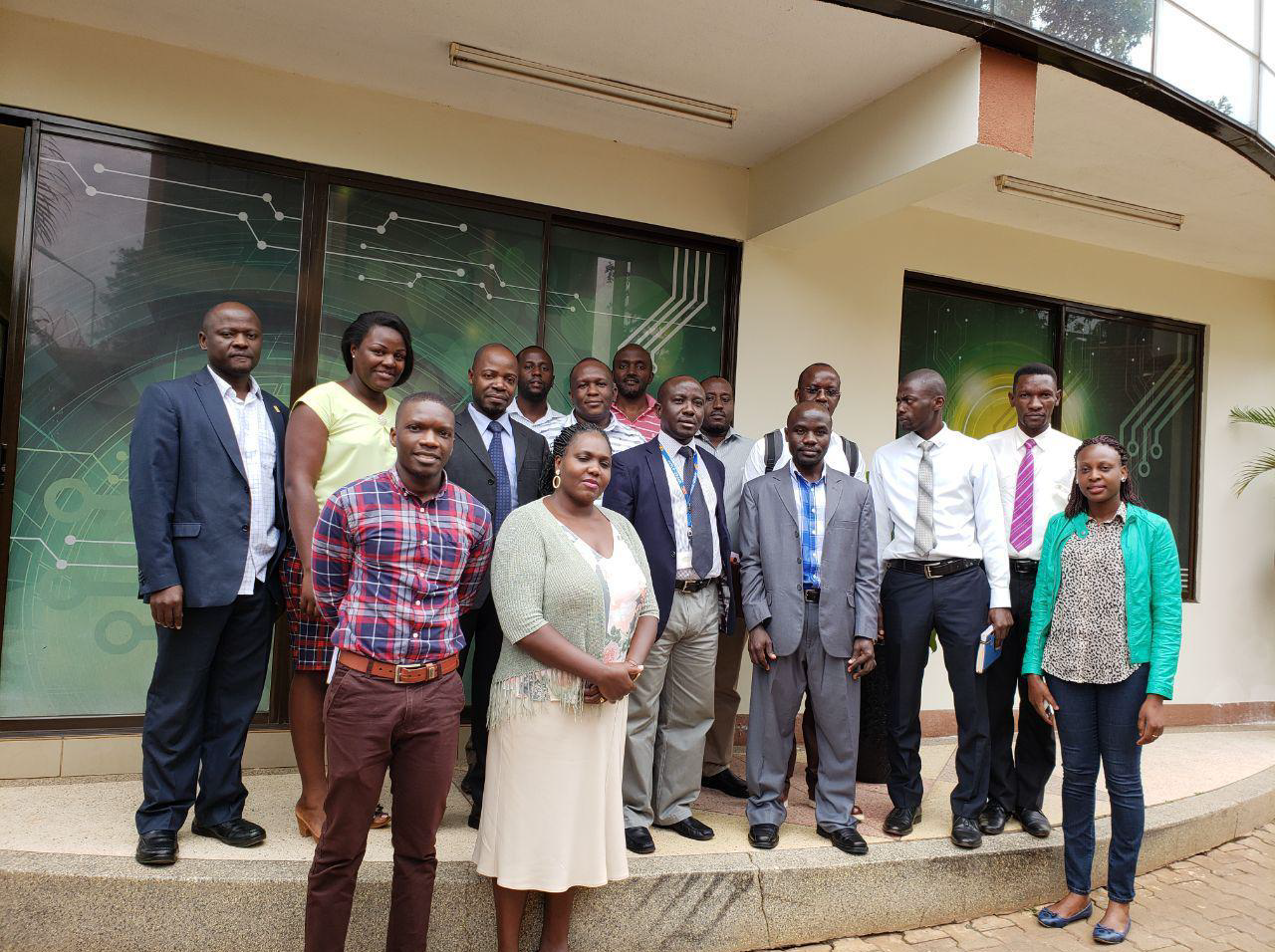 The Ministry of Finance, Planning and Economic Development (MoFPED), has on Friday commissioned the start of the implementation of the National Electronic Payment Gateway.
The Accountant General, in partnership with NITA Uganda, is set to implement a Payment Gateway that will enable online payments for all Government services; and as well be utilized by interested private sector business enterprises to receive payments for their supplies, in a bid to promote eCommerce and financial inclusion in Uganda.
Addressing the pilot entities that will enabled to provide services through the payment gateway, the Acting Commissioner, Financial Management Systems, MoFPED, Aiden Rujumba called upon the entities to embrace this new platform.
"As a Government, we are always looking for technologies that will allow for more transparency and efficiency so as to make the lives of citizens easier in their interaction with Government especially with access to Government services," he noted.
NITA Uganda's Marketing and Communications Manager, Steven Kirenga, note that the national payment gateway will ensure payment for Government services securely, fast and conveniently.
"Citizens will soon be able to pay for various Government services online, easily on their phones either through the citizens portal, the mobile phone application or USSD," said Steven.
Some of the benefits expected once the service is available include:
Seamless payment for Government services. A citizen will no longer switch between websites of Ministries and URA when paying for Non-Tax Revenue e.g. Passport fees.
Simplified process for making payments for Government services.
Reduced transaction costs due to the ability of aggregating payments for different services offered by the same Ministry/entity. E.g. A person will be able to pay for Search fees and company registration fees in a consolidated payment thus saving on transaction fees.
Convenience. Owing to the challenges related to transacting with cash, the National Payment Gateway will ensure transaction in a secure environment.
The payment service will initially be available with the following entities:
Uganda Revenue Authority.
Public Procurement and Disposal of Public Assets Authority – Electronic Government Procurement.
Ministry of Agriculture – eVoucher service.
Uganda Wildlife Authority.
Ministry of Tourism, Wildlife and Antiquities.
Uganda Wildlife Education Centre.
Academic Information Management Systems (AIMS) – University & Tertiary Institutions.
Dotsaidia Systems Ltd (Dotshule) – Primary and Secondary Schools.
Uganda Heart Institute – Hospital Management Information System.
Uganda National Chamber of Commerce and Industry.
With the increasing usage of technology to access services, the citizens are often inconvenienced when making payments for the services. This is manifested in the non-seamless mode of payment the citizens are subjected to.
Therefore, the Ugandan Government is confident that the use of ICT as an enabler of efficiency across the different ministries, agencies and departments will go a long way in making government services more accessible to the citizens of Uganda.