While internet firm; Google is set to launch Chrome 68 for desktops later today, Chrome v68 will start labeling all HTTP (unencrypted) sites as not secure effective after roll out. Once your Chrome web browser is updated, the effect will show.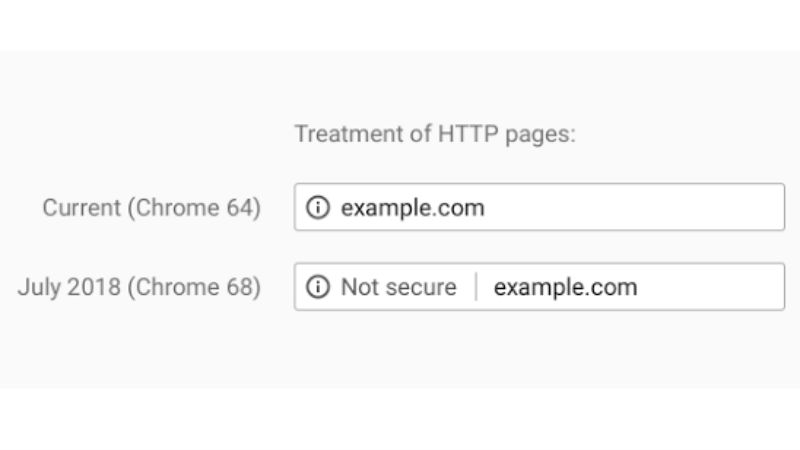 The Chrome 68 omnibox will now show the not secure' label for all HTTP pages, instead of the small i icon. This label will not only highlight the unsecured nature of the HTTP pages but will also push webmasters to prefer HTTPS over HTTP.
Google, in its Chrome Enterprise Release Notes for Chrome 68, stated that for past several years, they've always advocated that sites adopt HTTPS encryption for greater security.
"Within the last year, we've also helped users by marking a larger subset of HTTP pages as not secure. Beginning in July 2018 with the release of Chrome 68, Chrome will mark all HTTP sites as not secure," company said.
Chrome also offered a policy to control the warning on the domains. At the time of writing, Chrome 68 had not yet been rolled out to desktop users on the stable channel.
Apart from leveraging Chrome's dominant position in the browser market to encourage the switch to HTTPS, Google has been working on other fronts as well. Apart from using HTTPS as a ranking signal, the search giant started indexing HTTPS pages by default in December 2015.