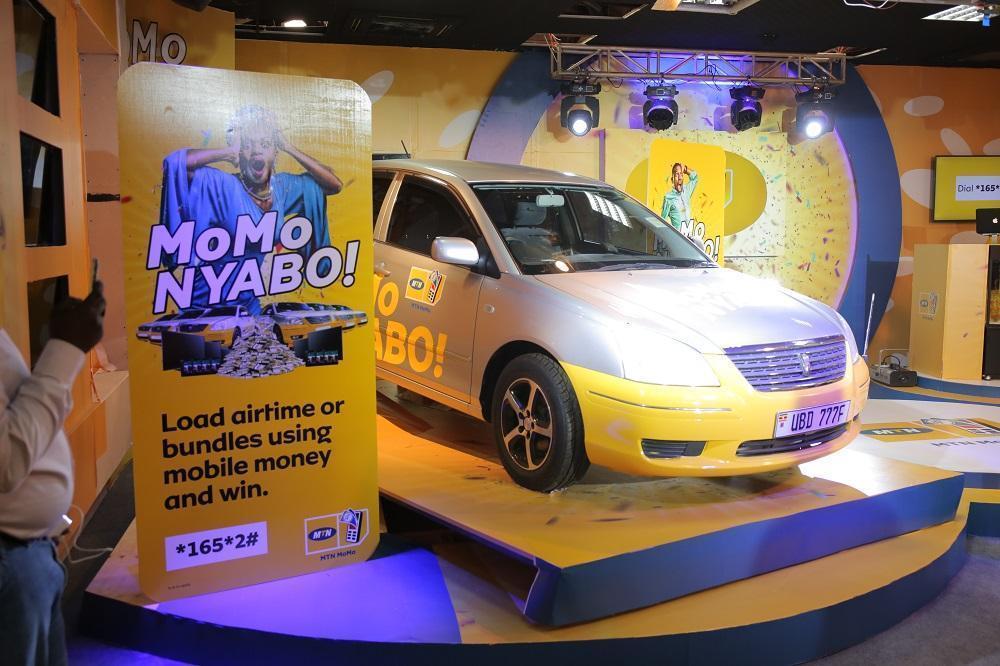 Three MTN Uganda customers; Tom Mayanja, Dickens Muhereza, and Bernadette Bavuga from Kawempe, Ibanda, and Bweyogere respectively were jubilant after receiving the first three cars of the MTN MoMo Nyabo promotion. They used MTN Mobile Money to load airtime and data bundles. As scratch cards are expected to be phased out at the end of June 2018, MTN is encouraging customers to use Mobile Money or use an agent for Easy Load to load airtime.
"What we want our customers to adopt to using MTN Mobile Money to buy their airtime or data bundles without the need of using scratch cards to load airtime," Annie Bilenge Tabura, the General Manager, Sales and Distribution at MTN Uganda told the press during the unveiling earlier this month.
Tom Mayanja , an employee of NWSC was the first winner, receiving his car from Wim Vanhelleputte, CEO MTN Uganda, with Dickens Muhereza, a bursar at Alliance Secondary School Ibanda being the second winner, and finally Bernadette Bavuga, a housewife.
The promotion is aimed at encouraging customers to use MTN Mobile Money to load airtime and buy voice or data bundles. Daily, 1,000 customers stand the chance to win UGX20,000 worth of Mobile Money while weekly, customers stand a chance to win 50 prizes including:
Toyota Premios, Samsung TV's, UGX500,000 school fees for 10 winners, and 30 Ka-Fit smartphones.
The promotion which was unveiled earlier this month is scheduled to end on 15th, July 2018.[related-posts]