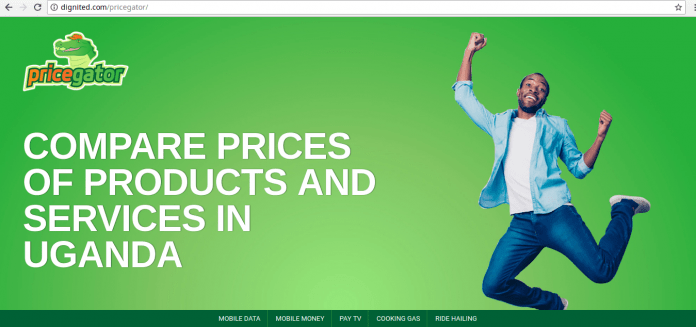 Today, Dignited, a popular Tech website has launched a site that aggregates prices of data bundles, Utilities, Pay TV and Transport services in Uganda. With the ever-increasing spectrum of service providers, it's become increasingly difficult to choose which offer is the best.
Dubbed "Pricegator", the site found at dignited.com/pricegator curates the most up-to-date prices across different service providers helping readers make the most informed buying decisions.
Some of the service-oriented products include, but are not limited to:
Data plans

Voice and SMS

Mobile Money

Pay TV

Cooking Gas

Ride Hailing services
Product Manager David Okwii notes that they wanted to create a single platform that offers on-the-spot updated price comparisons to save you time and money.
"We have created a single platform where Ugandans can compare prices from various service providers for the sole purpose of getting the best deal.". The platform is currently available on the web and optimized for mobile devices. "Nobody wants to be cheated" he added. In the current economy, every single Shilling counts.
Users also have the option to sign up for an emailing list to receive notifications about any price changes directly in their inbox.