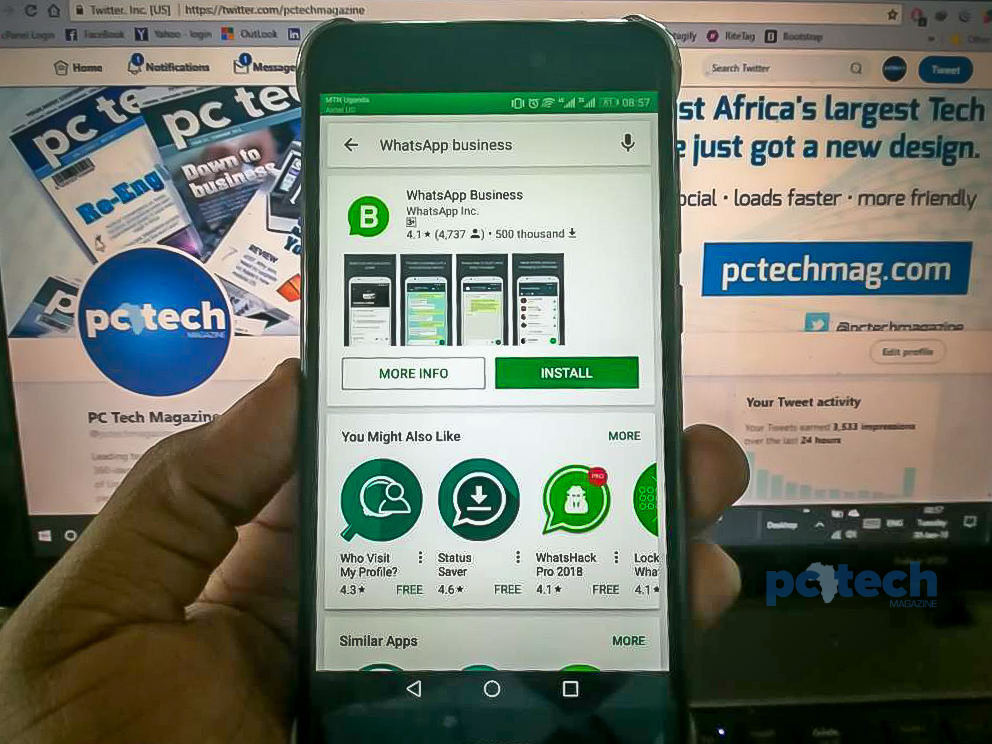 Facebook CEO and Co-Founder; Mark Zuckerberg on Wednesday during the company's Q1 2018 earnings call said, its WhatsApp for Business application now has over three (3) million active users, Venture Beat reports.
Launched in early this year in January, the standalone application is only available to Android users – and is aimed at making it easier to for small companies to connect with their customers. There was no mention/comment of when the app would roll out to iOS users. On the other hand, those that haven't used the app before, it's much different from the regular WhatsApp. It's logo is indicated as a B symbol inside the green conversation bubble. And a separate number different from what you're using for the regular WhatsApp, can be used.
The WhatsApp Business service competes with services like Apple's Business Chat and RCS messaging for Android and Facebook's own Messenger Platform, chat apps offering features that help businesses connect with customers.
"Over the next five years we're focused on building out the business ecosystems around our apps like Instagram, WhatsApp and Messenger," Zuckerberg said.
"I think what you're going to start to see are people interacting with Pages that you follow, Pages on Facebook or Instagram.
"You see content from that Page, and you can click through to a message thread, and then you can either get customer support or complete a transaction or do a follow-on transaction, and that will be very valuable for businesses so we view the payment in that context, not as the goal but as something that's helping the business and the person succeed at having a transaction or doing what they're trying to do," Zuckerberg noted.
Notably, on its day of launch, it was limited to a few countries; Indonesia, Italy, Mexico, the U.K. and U.S before it was rolled out globally. After almost two (2) weeks of waiting, the app was finally available in Uganda.[related-posts]
Written with inputs from IANS