MTN Uganda, led by the CEO Wim Vanhelleputte, at the weekend, paid a courtesy visit to the King of Toro, His Royal Highness Dr. Rukirabasaija Oyo Nyimba Kabamba Iguru Rukidi IV at his majestic palace, the Karuzika, overlooking Fort Portal town.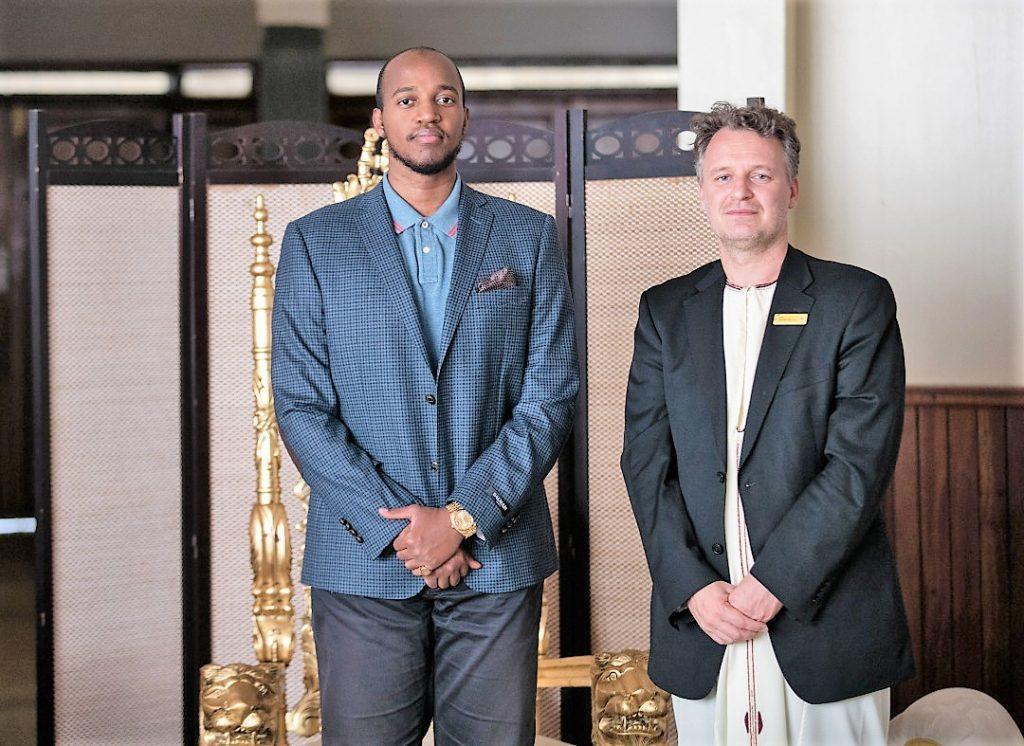 This was during Wim's 3 days visit to the Western Region to oversee MTN trade activities, visit key stakeholders and to officiate at the handover of the Out-patient ward of Kabarole Hospital refurbished by the MTN Foundation.
The MTN team was received at the Palace by the Minister of Planning in the Tooro Kingdom, Mr. Levi Musinguzi who offered them a guided tour of the palace, showed off Toro Kingdom landmarks such as the Tooro Kingdom Parliament, viewed in the distance from the Palace.
Later, His Royal Highness King Oyo warmly welcomed the team to the Kingdom. While congratulating MTN on its 20 year anniversary, he also acknowledged the development the company has caused throughout the country since it started its operations.
"I thank you especially for giving the youth various opportunities for employment both directly and indirectly through your services. The youth, as you may be aware, form a greater percentage of our population. They are the back bone of this nation," said the King, while noting that part of the MTN guests were youth.
CEO Wim conveyed warm greetings to the King on behalf of the entire MTN Uganda management and staff.
Noting the good performance of MTN in the region, Wim said, "We're working closely with the Tooro Prime Minister to seek ways in which MTN Uganda can forge a stronger partnership and actively collaborate with the Kingdom to support her various developmental projects for the benefit of her subjects and the entire Toro Sub region."
King Oyo welcomed the partnership, while extending a special invitation to MTN to participate in the activities leading up to Tooro Kingdom's coronation anniversary "Empaango" celebrations scheduled for 8th September 2018.
At the end of the visit, CEO Wim caused excitement when he led the team in prostrating before King Oyo. The King gave the CEO Wim 'Acaali' as his 'empaako' or pet name.