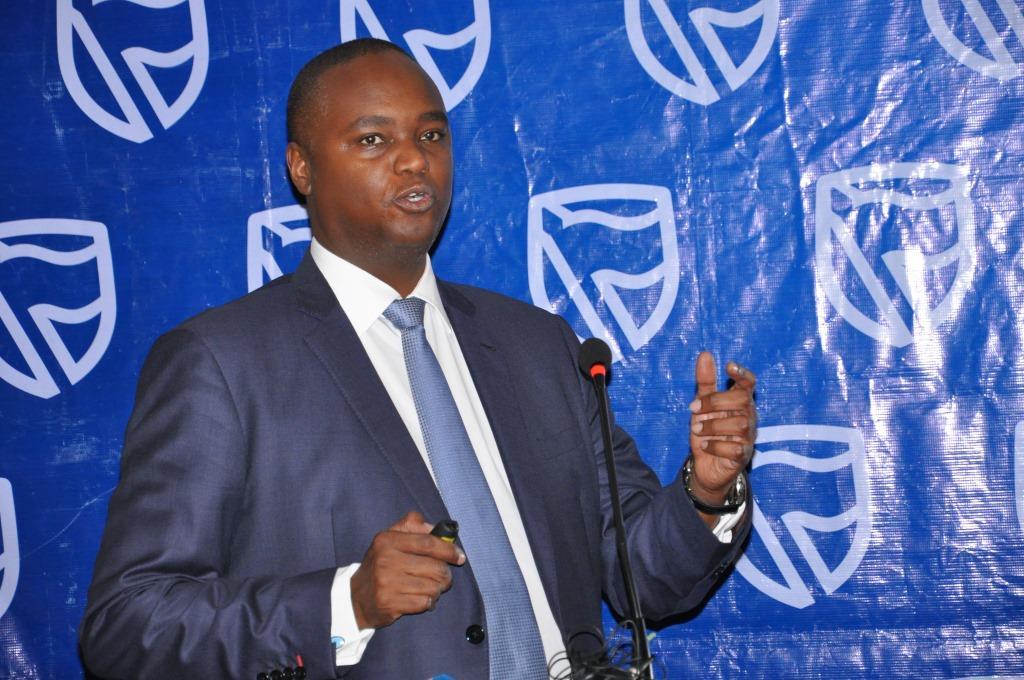 Stanbic Bank has on Wednesday released its 2017 full year financial results with the bank registering a solid performance driven by the banks strategic contribution to the Ugandan economy.
Announcing the results at a press briefing today Patrick Mweheire the Chief Executive said, the bank played a key role in supporting Uganda's continued economic recovery and this was reflected in their overall performance.
"Our balance sheet grew by over 800 billion UGX to 5.4 trillion UGX. This allowed us to support much larger national priority projects including the spread of much needed infrastructure across the country. In 2017 alone, we provided financial instruments worth One trillion UGX, to contractors, suppliers and executing government agencies," Patrick said.
He further said, "As a sign of confidence in the banks resilience, our customer deposits grew by approximately 18% from 3.06 trillion UGX to 3.62 trillion UGX representing 20% of all bank deposits in the country.  In fact, of the 168 Billion UGX in net industry credit growth, Stanbic's growth represented over 80% (157 Billion UGX) which meant the bank played a significant role in providing credit to individuals and businesses".
Looking at the bank's profitability for the year, Patrick noted that the bank managed to achieve much improved efficiencies in both its control environment and management processes helping reduce operating expenses by approximately 15 Billion UGX year on year.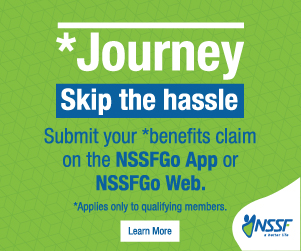 This ensured that despite a reduction in the banks overall income, their net profit for the year actually increased from 191 Billion UGX to a record 200 Billion UGX.
"This outcome confirms our customer centric approach is working. Our Investments in the further integration of digital technology within our product and service offering also contributed to a reduction in our cost to serve while giving our customers greater access and flexibility to bank if, when and whichever way they wanted," he said.[related-posts]
Analyzing the banks key performance indicators, Sam Mwogeza the Chief Financial Officer revealed the bank reported improvement across all key financial metrics.
"Our credit loss ratio was just 1.3% compared to 1.8% registered in 2016 and continues to be well below the industry average. In addition, we managed to reduce our cost to income ratio by 1.6% to 50.5% while our earning per share climbed to 3.92 UGX per share from 3.73 UGX in 2016," Sam said.
He further added that the banks' shareholders will be pleased to hear that based off the banks strong performance, the board had approved a dividend pay-out of 90 Billion UGX, an increase of 50% over 2016.
Following the bank's record performance, Stanbic recently received the award for best bank in Uganda at the 2018 Global Finance 25th Annual Awards for the world's best banks. This prestigious accolade is an incredible achievement that demonstrates the bank's commitment to service excellence and delivering solutions that meet the client's needs.