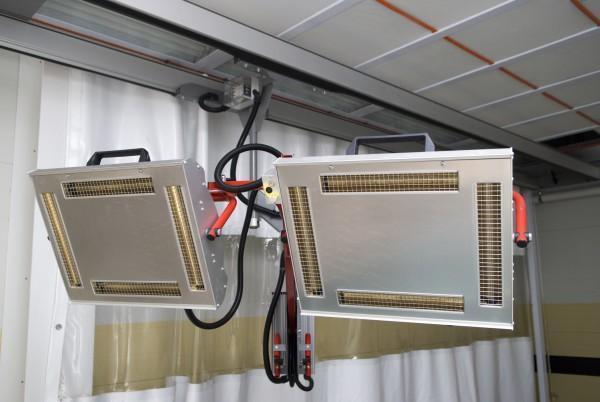 Have you ever experienced the heat spread by an infrared panel? Are you curious to see what it is and what does it feel like? If you read this material, you can learn new things on the matter. Firstly, let's see what infrared light brings new on the energy market and how we can use its' force around the house.
What is the infrared light and how can it be used
Infrared light is different from the one we use every day. Unlike natural daylight or electrical power, the infrared light warms us during winter months, when the sun doesn't caress our skin. When you use infrared light and heating, even if the temperature reaches the freezing limit, you will be able to enjoy warm waves, similar to the sunlight. Everybody knows that infrared heating means harmful radiation, but this is not the case. Unlike the powerful sunlight, the infrared heating panels are safe and beneficial for our lives.
Infrared Heaters come with new heating technology
Infrared heaters come with modern technology and have become popular in a large period of time. Unlike other heating supplies, they use the radiation force to produce heat and spread it regularly throughout the room. When the radiations get in contact with a person, they get inside the body and spread a warming feeling, then the rays are absorbed by any object nearby and re-emitted following the same system. The fact that they use our own body heat makes the radiation harmful and safe.
You can choose your favorite heating panel from the large variety available on the market, but the best option would be the electrical type. They are easy to install and economical. If you want to buy one, but still wondering if they can work for you, next you will find some benefits associated to them.
Benefits brought by infrared heating panels
They can warm a room very quick
You don't have to worry that your budget will be severely affected if you use them
They keep a constant temperature inside the house
Infrared heating panels reduce mold
They are a cheap and easy to install solution, especially the electrical ones
They are safer than other heating supplies and help you maximize the space from your living area because they can be installed even on the ceiling or on the walls. Like this, they have a decorative purpose.
They are easy to maintain; you only have to replace them once in 5 to 10 years if you have chosen good quality products
Like we said before, the heating panels are safe; they can keep allergens from spreading.
Last, but not least, infrared heaters have many benefits for your health: increases the blood circulation reduces joint inflammation and many more.
If you decide to start using an infrared heating panel, make sure that you choose the right one for you. This means to measure the place where you want to install it and buy the suitable size. You can learn more on the subject if you look for information online.