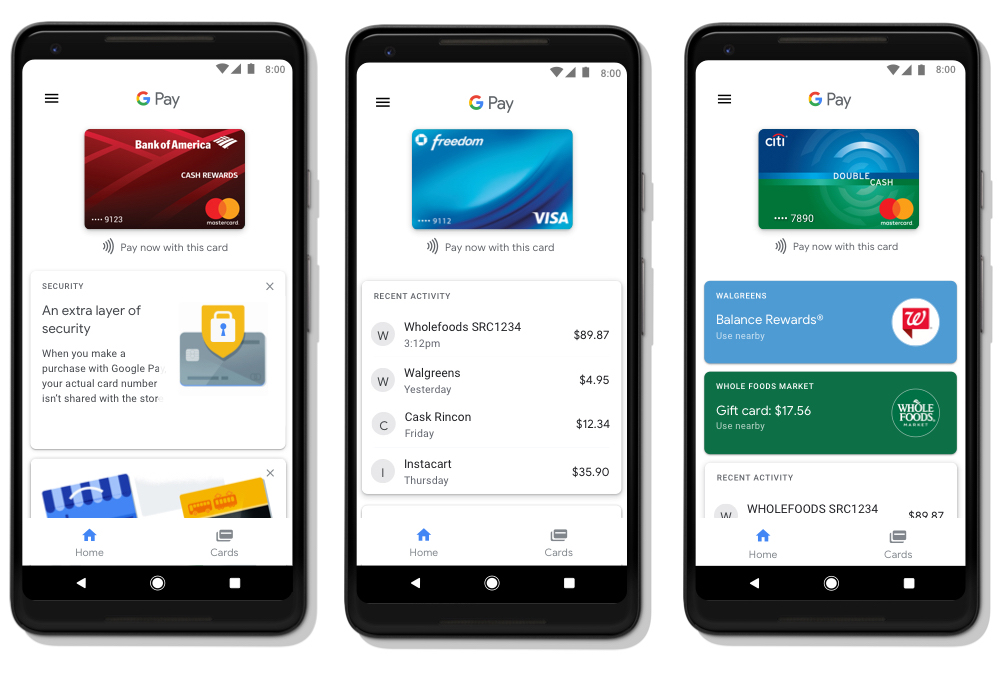 Mountain View-based internet firm, Google Corp. has finally started rolling out Google Pay, a single payments platform that merges Android Pay and Google Wallet. The search giant is rolling out an update to the app while introducing a new design and features for the unified payments service. Its still available to users in the U.S. and U.K.
It is also launching a redesign of the Google Wallet app, which will now be called Google Pay Send.
Google has also updated the website with the latest features as well as released four YouTube videos to explain how to work with the new app. As of now, the functionality of the app remains mostly unchanged.
Google Pay app interface has two tabs – Home and Cards. As per the images on the Google Play store, the Google Pay app shows recent payment activity, offers and stores available nearby, and a card-style interface which includes a user's debit, credit, and other cards.
Similar to Android Pay, users will be able to use payment information stored in the app on a wide variety of apps and websites when using an Android smartphone or even the Chrome browser.
As mentioned earlier, Google has rebranded the Google Wallet app as Google Pay Send and also updated the design to be in line with the rest of Google Pay. However, according to NDTV news, it may only be a temporary feature before the full version of the app rolls out.
Google has not revealed the release dates for other countries.