In just two short decades, it has become possible to transform your business beyond recognition using technology to adapt, streamline and manage your workload more efficiently. Whether yours is a legacy business or a brand-new start-up, it has never been easier to adopt digital best practices in order to make the most use of tech development.
Making the decision to transform your business using the most useful digital strategies is not something that needs to be rushed, and most of those that implement changes make the mistake of treating it as a one-off event that takes place. Rather, digital transformation is an ongoing process, and the end-game of achieving digital excellence is one that will reap the business rewards if tackled correctly.
Know your goals
Before you even start to consider implementing any changes, it is vital that take a step back and assess the overall objective of your business. If you're a sales team that relies on cloud computing, then your needs are going to be very different to a company that uses factories to produce. It is only by identifying your long-term business goals that you can identify the key areas where applying digital systems will make your business run more smoothly.
Find an expert
The chances are that your digital transformation is going to run into difficulties if you aren't sure of what you're doing. Hiring business professionals will ease your transition into the digital age, so spending some time talking to experts is always a good place to start. As torix.co.uk put it, you're looking for a skill set that will be able to look at a business and "employ technology that meets their business goals and expectations." By utilizing the knowledge and experience of professional IT experts like those at Torix, you'll be able to make the transition smoothly and effectively.
Never think you're finished
Despite your commitment to improving, updating and renovating your digital strategy, it's important that you never stop making continuous efforts to assess your needs and goals. Often you'll find that an area needs adjusting or changing in order to be of the most use to you, and by neglecting future changes in the digital landscape, you run the risk of falling behind in terms of what your business can and should be capable of. Technology changes on a regular basis, and it is therefore vital that you remain aware of coming changes that will streamline your goals and make your business as viable as possible.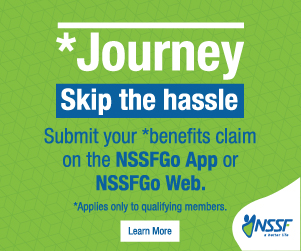 Every business is different, and their digital needs will alter depending on the sector. What is important or essential for one company is not always useful for another, which is why you need to remain diligent in the implementation of new technologies. However, once you have started to make the change to digital tools and services, you'll find that your business is able to run more efficiently, saving you both money, time and resources. By failing to adapt to the changing tech landscape, you are seriously undermining your potential to thrive.