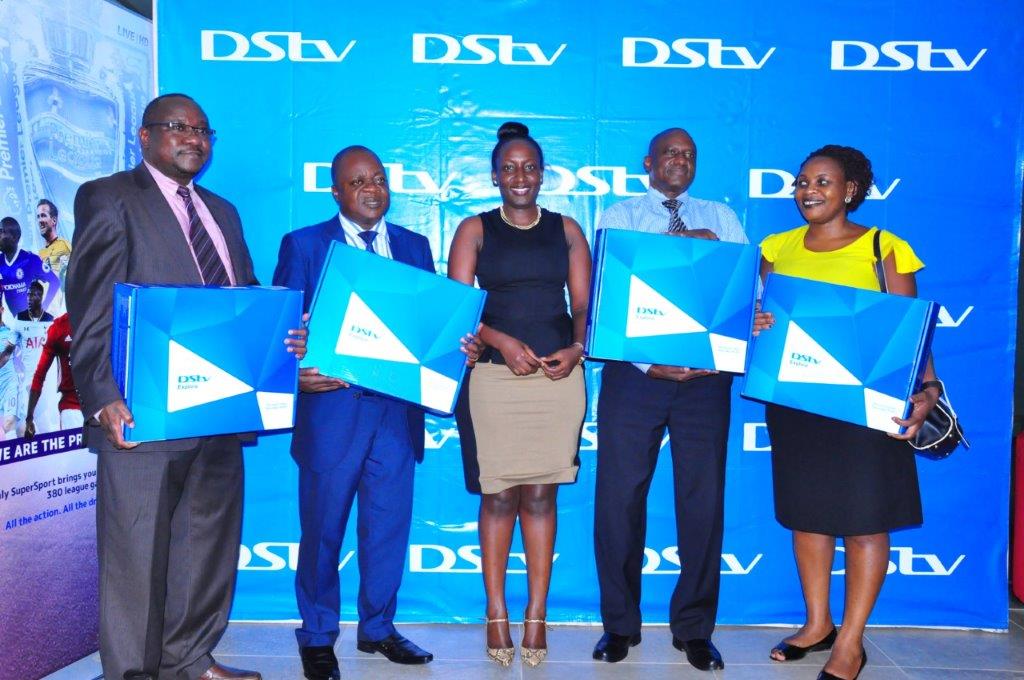 Over 200 DStv subscribers have thus far been rewarded with the High Definition Explora decoders in the ongoing 'We are the Premier league' campaign for their loyalty and support of the brand.
Marketing Manager DStv Uganda, Phoebe Nakabazzi said the campaign falls within an exciting period – the festive season which means rewards and recognition for our clientele.
"We are proud to continue to reward them with the most exciting decoder on the market. A decoder that's like no other in terms of ensuring a customer has full control of their viewing experience," she said in a press statement.
DStv through its SuperSport brand continues to broadcast the ongoing English Premier League in Africa as it almost reaches its half way mark. The tournament has 20 member clubs and will broadcast all the 380 matches in the season.
"The impact we hope to make in the lives of our subscribers makes this campaign worthwhile. DStv appreciates the support of our customers and one of the ways we need to incentivize them is by rewarding them. We are committed to rolling out more rewards that will revolutionise their viewing experience." Phoebe added.
The promotion took effect on 11th August 2017 and will see winners drawn every week until the end of the Premier league season in May 2018.
"We urge customers to continue to participate in the campaign so that they too can joining the list of winners we have by either subscribing to compact, compact plus or premium or purchasing a DStv kit at UGX 132,500 and sending their details to 6060 to instantly enter the draw and stand a chance to win" Phoebe concluded.[related-posts]