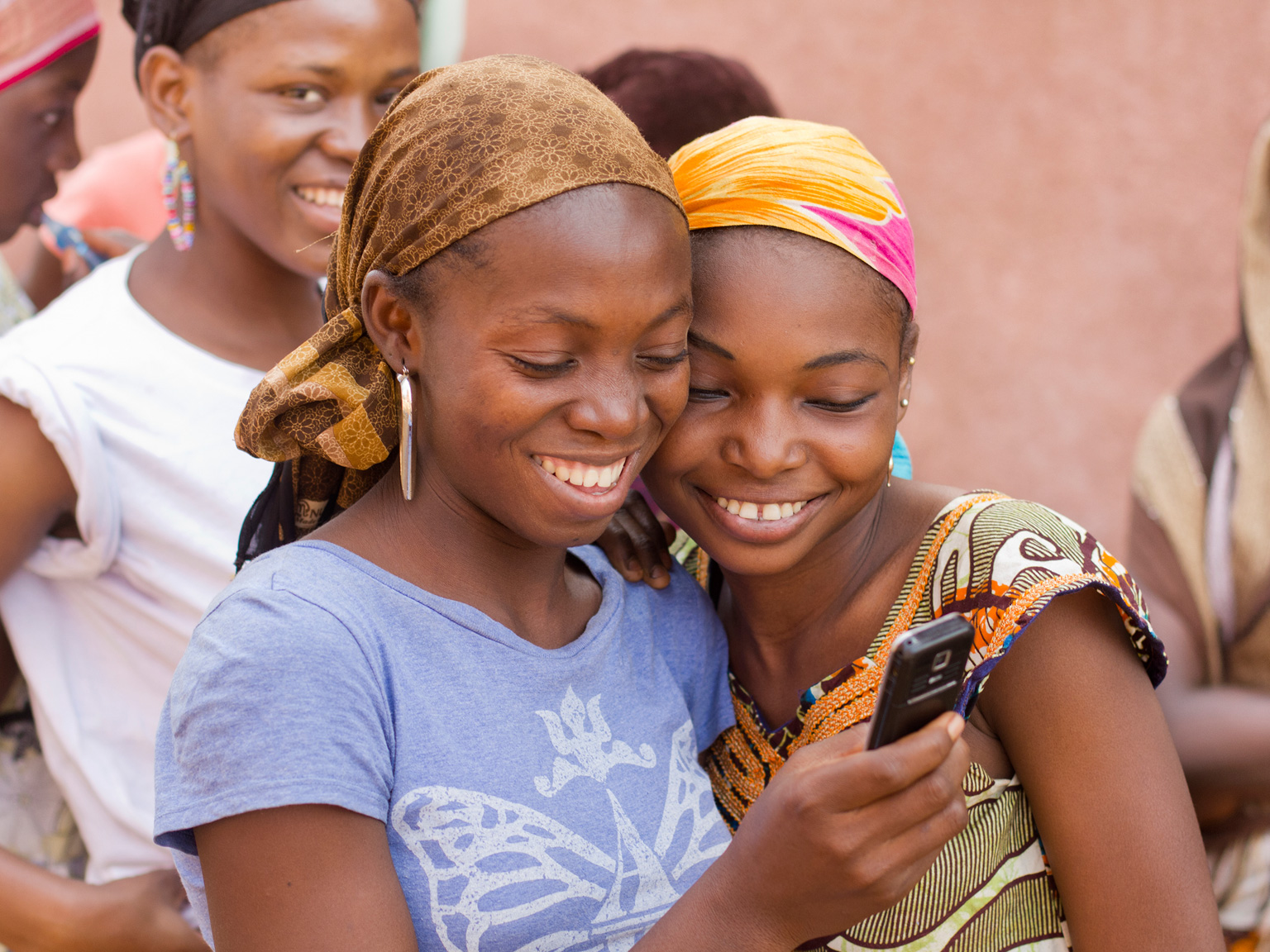 With the number of people in Africa using mobile phones estimated to reach 725 million by 2020, mobile usage is growing across the continent more rapidly than any other region in the world, and although per capita uptake still remains below that globally, the gap is closing.
And for many of these current and future users, a mobile phone is or will be their primary method of connecting to the internet, owing to the poor or very limited telecommunications infrastructure that in many African countries make land-based internet connections unreliable or non-existent. As a result, it's estimated that the average monthly mobile data use in Africa will grow to 4.3GB as more and more people use mobile phones to conduct all of their online activity.
The growth of the mobile phone market in Africa
Africa's pattern of growth with regard to internet connectivity for its citizens has been different to that in many other areas of the world — thanks to the rapid growth of mobile phone networks in even Africa's most under-developed countries, much of the continent has in some ways skipped a step.
Many Africans have gone directly from no connectivity to using mobile devices as their means of getting online, without having access to or using desktop or laptop computers in the interim. Land-based communications infrastructure has been slow to develop, particularly in sub-Saharan countries and remote regions; however, the technology required to establish and install mobile phone networks is not as extensive (nor expensive) and offers greater coverage to more people, and so this has been able to be installed far quicker, and in areas where land-based networks have not, for whatever reasons, been able to reach.
The extraordinarily rapid rate of growth in mobile phone use has, in turn, meant that many services and products from which millions of people in Africa were excluded have now opened up. Whether it's commerce, financial services, entertainment, or access to information, mobile technology has already had a significant impact across the continent, and as the range of services continues to grow, mobile phones will play an increasingly important role in the lives of people all across Africa.
How mobile technology changes Africa
Perhaps the single biggest difference that mobile phone penetration into Africa has made is that it has opened up a range of new opportunities for commerce and banking. Payments, purchases and money transfers are increasingly being carried out via mobile phone, and this has brought with it widespread social and economic benefits.
Financial products have, for instance, evolved quickly in many of Africa's most under-banked countries as a result of the increased accessibility that mobile phones have delivered. This has made doing business easier for small merchants and customers alike, enabling payments other than cash to be processed in ways that were hitherto beyond their reach through a variety of mobile payment solutions, such as virtual and pre-paid cards and electronic payment methods like Android Pay. This has been a boon for retailers and merchants who might not have permanent or secure premises or those in regions without access to other forms of point-of-sale technology, and now even the smallest business has the capacity to process electronic payments via a mobile device, while customers can pay using methods other than cash, leading to better security and accessibility for all.
The increased range of electronic and prepaid payment options made available by mobile technology has also led to business innovation and greater consumer choice, as witnessed by the growth of rideshare apps in Africa, for instance, while those millions of citizens without bank accounts or credit cards who had no means of purchasing online or electronic services are now able to access information and entertainment in ways that weren't previously possible. For many in Africa, the mobile phone has also become their real-world wallet, as electronic payment systems utilizing mobile technology have meant that purchases can also be made from physical stores and retail outlets using virtual means.
Mobile technology has also made money transfers quicker and cheaper to complete which is vital in places where traditional banking facilities are not available, and now 15 of the top 20 countries in the world for mobile money transfers are in Africa. Crowdfunding has also been a successful innovation in Africa through mobile technology.
In addition to financial services, mobile phones have revolutionized life for many in Africa in a number of other ways. Public health programs that provide information via mobile apps are accessible by far greater numbers of people than ever before, and apps that provide services and information for pregnant women and mothers with new-born babies, or HIV/AIDS patients, for instance, have produced significant public health benefits. Health data collection and collation has also been made easier and more efficient through the application of mobile technology, and as such medical services can be provided more effectively in many of Africa's more remote regions.
Mobile technology has also produced a far greater range of social and entertainment options as well. Social media has become a significant part of life as it has elsewhere in the world; for instance, more than 120 million people across the continent use Facebook regularly, with over 80% of users engaging via their mobile phones. This has had the effect of not only opening up communication channels within Africa but has opened up more of Africa to the rest of the world too
Mobile apps are also impacting the leisure sectors with people in a growing number of African countries now being able to take part in online gambling, electronic gaming and other activities that just require an internet connection and hand-held device connecting via mobile technology. However, it is interesting to note the ways in which the technology has outpaced the legislators in many African states, where the legality and regulation of gambling, for instance, is still centered on a land-based model and so has not caught up with the type of activities for which citizens use their mobile phones. In order to capitalize fully on mobile technology, and the benefits it can bring to local economies and commerce, legislators across Africa will need to get up to speed on what is possible — as well as what consumers are going increasingly to demand.
What does the future hold for the mobile technology market in Africa?
Africa ultimately presents one of the most exciting markets in the world when it comes to the future of mobile technology. Although uptake has been dramatic, the predicted number of users looks set to continue to swell dramatically, as it remains the case that per capita mobile phone use in Africa is still below that elsewhere in the world.
The potential for growth is perhaps put into better perspective by the fact that, at present, only around a quarter of Africa's mobile phone users have smartphones. As infrastructure improves and coverage grows (by 2020, it's estimated that high-speed 4G/LTE mobile connections will make up 60% of the market), and as smartphone handsets become even cheaper, we can only expect ever-growing numbers of citizens to utilize their mobile phones in more and more areas of their lives. Currently, Africans account for around 12% of global mobile phone subscribers, and 6% of revenue — as technology becomes more accessible and affordable, the potential for further rapid and exponential growth is staggering.