Ride-sharing firm; Uber since its introductory to Uganda, has quite been working well asides from all the rough hassles they have been facing/going through – for instance a case where a university student was robbed, and then thrown out of car during uber ride in Kampala – which the firm handled well.
However, since their launch in Kampala the firm has tried to keep up with its customers, offering them affordable and amazing offers whether promo or not –  in order to make it more easy and fine to travel around Kampala with so much convenience.
The firm has so far been seen partnering with some of the big names in the country such as; MTN, Vodafone, Africell, Jumia Market (formerly Kaymu Market), to mention a few to offer free rides that are really worth going for. In its newest promotion, Uber Uganda will be giving riders free rides worth for a month.
Effective 23rd October to 5th November 2017, Uber Uganda will be giving you the opportunity to ride with Uber for free for a month, to the value of 700,000 UGX. In addition to the offer, lucky riders who meet their weekly goals will also stand a chance to win spa vouchers and meal vouchers.
How to get the free rides
Riders that would want to receive this free ride offer will be sent an email with the number of trips they're expected to take each week to qualify and will have to ensure that their complete the number of trips required to stand a chance of receiving the free ride month offer.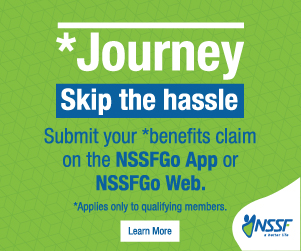 Successfully riders will be entered into a draw to win a month worth of FREE Uber trips.
Notably, terms and conditions do matter as usual for any promo, so the promo only applies to rides taken in Kampala, and the rider has not opted out of the promo and that firim will determine your trip goals based on objective criteria that will be determined by Uber itself.[related-posts]