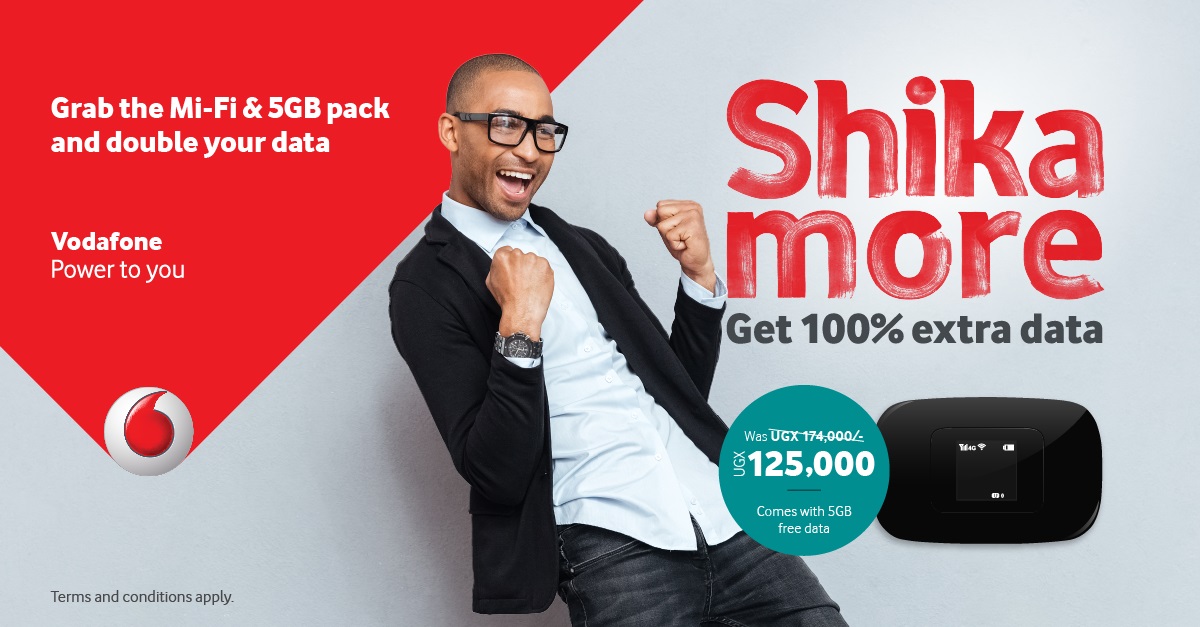 Vodafone Uganda has today launched a new campaign dubbed 'Shika More' targeting the youth or young professionals and tech savvy living in urban areas of Uganda.
The Shika More campaign is promoting an all new competitive Mi-Fi offer which according to Vodafone comes at a market price of 174,000 UGX, however, Vodafone has priced it at only 125,000 (a 49,000 discount) UGX and comes pre-loaded with a 5GB free data starter pack valid for a month (30 days).
That's not all, you will enjoy a 100% data bonus on every purchase of 5GB or more for the next 3 months from date of purchase. Notably, the unlimited bundles, 2GB, 4GB and SWIFT bundles won't be available on this offer, and the 100% Bonus bundle you get is also valid for 30 days.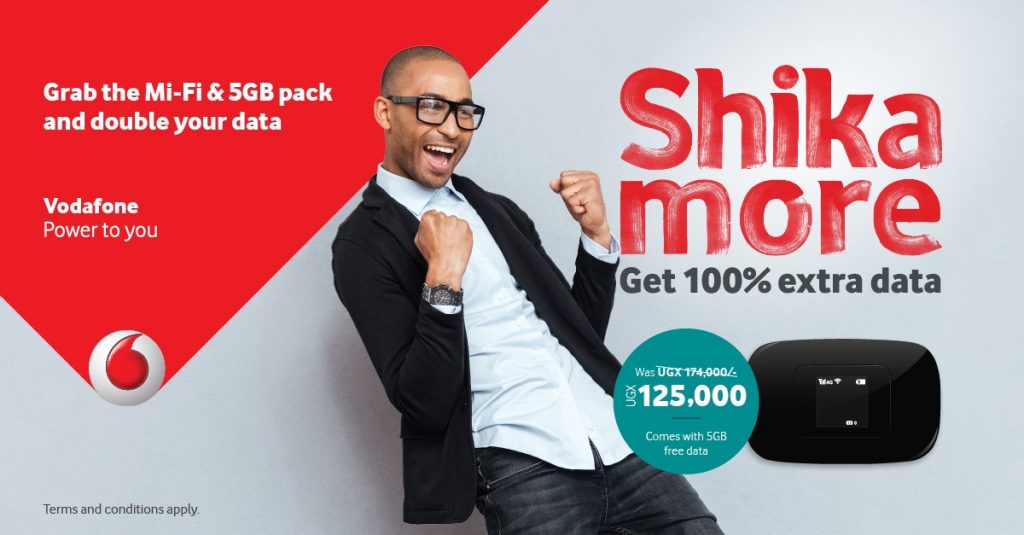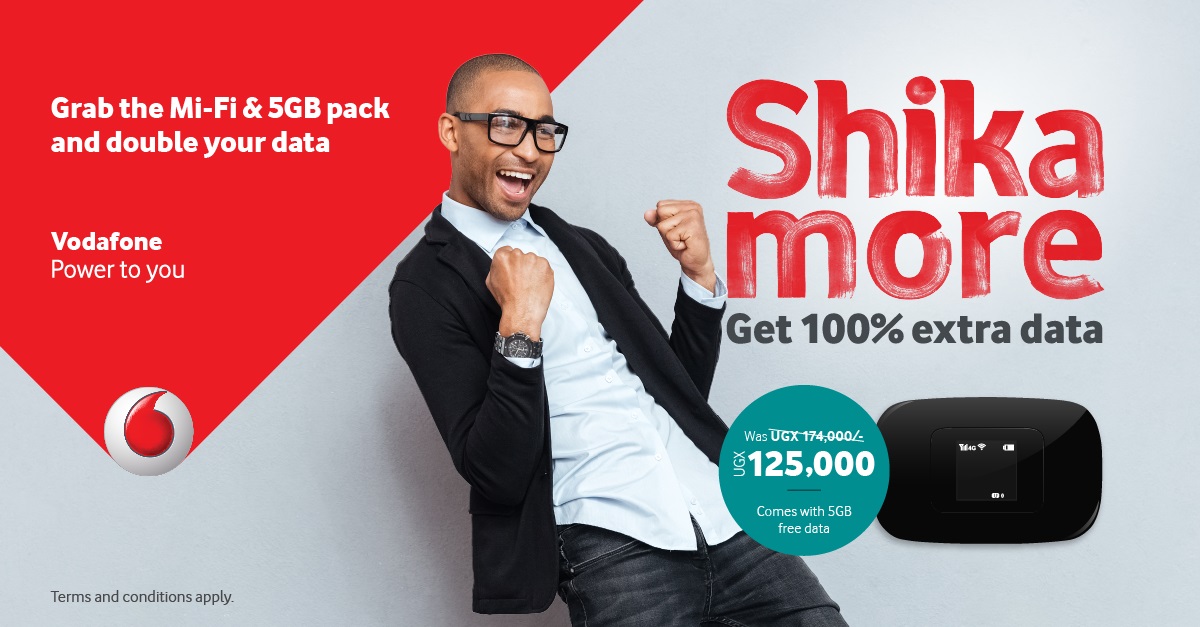 Vodafone's biggest competitor, MTN Uganda also has the same promo dubbed "Juzza Internet," under which customers are instantly rewarded with a bonus for the data bundles they load as low as 50MBs giving their customers great value and rewards them for their usage, putting Vodafone at a stake.
So here's the thing! MTN Uganda only gives these bonuses only if you have subscribed to their promotion otherwise you don't get the bonuses provided.
When it comes to battle of Mi-Fi's MTN Uganda has one at 125,000UGX same as Vodafone's only difference MTN's packs a 10GB data valid for a 1 Month while Vodafone's is 5GB. Smile has two Mi-Fi's one priced at 169,000 UGX with data of 10GB for 1 month, and the other at 199,000 UGX with unlimited data for 1 month, Tangerine has one for 150,000 UGX with 15GB data for 3 months. So the pricing is a bit higher compared to Vodafone's.
However, Vodafone manages to beat Africell hands down since their Mi-Fi comes with only 3.5GB at 125,000UGX. As for the rest of its competitors, they are pricey since their Mi-Fi's come with 10GB data valid for 1 month. Customers do enjoy 100% bonus on top up which is a selling point for Vodafone.[related-posts]
How to always check and monitor your data
When some users load data on their Mi-Fi, they find it hard to tell how much data they have used so far. So the question is, How do I monitor my data? And the answer to you is you can either use the MyVodafone Web portal or the MyVodafone mobile app which is available for Android and iOS.
And our recommendation is the app, because it's the fastest way.
The MyVodafone app will look to be an easier platform for you to monitor your data, or manage your Vodafone account than using the Vodafone online self-care portal. However, am not saying that the online self-care portal is a 'NOT' consider option, but rather the app is much easier and faster way to check your data balance. For instance, once you've got the Vodafone app, you won't need to access the Vodafone online self-care portal to load your data because the app gives you a 'self service' feature that allows you to top up using voucher card, Mobile Money, Credit and Debit cards.
In our review for the app, we found it as the perfect self-care and data monitoring tool.
Editor's Note: This article has been sponsored by Vodafone Uganda