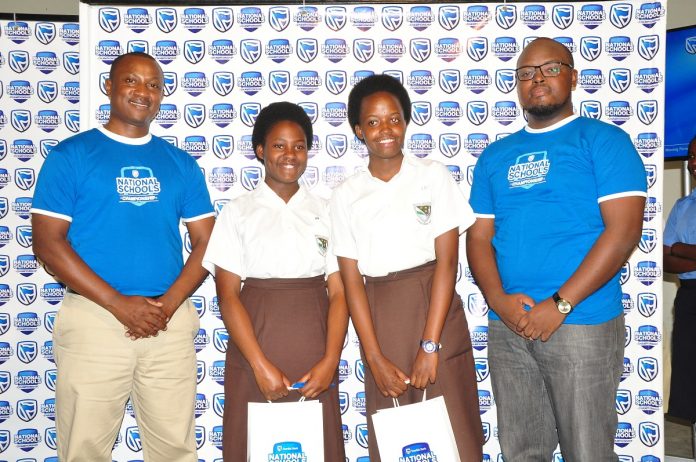 Late last month, Stanbic Bank Uganda in partnership with the Ministry of Education and Sports officially launched the 2017 Stanbic National School Championship at Kampala Serena Hotel.
The exciting competition aims to encourage and challenge over 4,000 students from 40 secondary schools; government and private, countrywide in critical thinking and provide exposure to vast knowledge beyond their classrooms. Students will be expected to participate in a series of educational activities ranging from; classroom debates, to quiz competitions, to dynamic group projects.
The regional quiz competitions were scheduled as the third stage in the National Schools Championship which started with classroom quizzes at the end of February, followed by an essay challenge in early March. Held in each of Uganda's four regions – North, East, Central, and West, where the students are tested in a team quiz format on financial literacy, life skills, logical thinking and general knowledge.
The regional challenge begun in North on 11th of March with participating school from; Pope John Paul II College – Gulu, Aduku SS – Apac, Sir Samuel Baker – Gulu, Sacred Heart – Gulu, and Dr. Obote College – Lira. In this regional challenge, Sacred Heart Secondary school from Gulu emerged as winners.
For the East region, Teso College Aloet from Soroti won the regional challenge, having gone head to head with; Tororo Girls School – Tororo, Mbale SS – Mbale, Paul's College – Mbale, and Hamdan Girls School – Mbale.
For the Central region, Kibuli Secondary School emerged winners, having beaten their regional competitors; Makerere Modern School, Mt St Mary's College Namagunga, Mengo SS, and St Mary's College Kisubi.
On the other hand, Mary Hill High School from Mbarara were on Saturday named as the regional winners of the West, challenging their competitors; Ntare School – Mbarara, Mbarara High School – Mbarara, Immaculate Heart Girls School – Rukungiri, and Kinoni Girls School – Mbarara.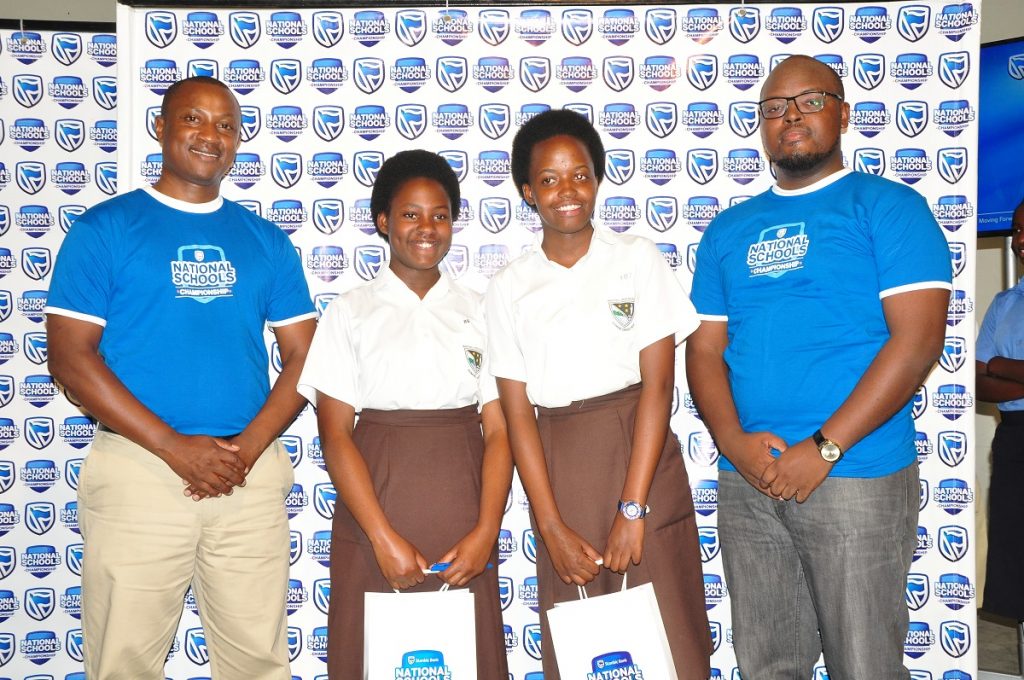 After a stiff region competition, Sacred Heart Secondary school from Gulu, Teso College Aloet from Soroti, Kibuli Secondary School from the Central, and Mary Hill High School from Mbarara will now represent their regions in the Bank simulation project competition. Each team will be required to run a school bank simulation project for a month, and will have to present them to a panel of judges at the Grand finale set to be held in Kampala on April 29th, 2017.
Giving an update on the progress of the competition so far Cathy Adengo, Head of CSI and Communications said; "The level of enthusiasm and support from the students has been incredible and we are pleased that this competition is moving on to the next level that will show us the greatest minds in the country."
Awards and Prizes:
The team deemed by the Judges to have conducted the best project will get an all-expense paid educational trip to South Africa where they're expected to visit the Stanbic Bank South Africa, and the school will receive a solar system which is worth 20 Million UGX.
The 1st runners-up, each student will get an Apple iPad and a one week internship at Stanbic Bank Uganda while the school will get a water system worth 10 Million UGX.
Finally, the 2nd runners-up, each student will be given a 1 Million UGX savings account while the school gets 7 habits of highly effective teenagers and teacher training program.
| | | |
| --- | --- | --- |
| Winner | Individual Prizes | School Prize |
| Overall Winner | All expense education trip to South Africa | Solar System worth 20 Million UGX |
| 1st Runners Up | Apple iPads for each student and one week of internship training at Stanbic Bank Uganda | Water System worth 10 Million UGX |
| 2nd Runners Up | 1 Million UGX for savings account | 7 habits of highly effective teenagers and teacher training |