Liquid Telecom Kenya has launched a live tracking map for this year's Safari Rally to help rally enthusiasts follow the competition and individual drivers online.
The device will enable especially Ugandan rally fans to follow their drivers during the three days of navigation in the Kenya's famous Safari Rally.
The team of four Ugandan drivers participating comprises the 2017 Gorillas Champion Duncan Mubiru (Kikankane) and his navigator George Semakula.
This is Duncan's second stab at the Safari Rally after participating in the 2014 rally and the 2016 Eldoret Rally. Ugandan team also comprises of the 63 year old Christikatis Fitidis navigating with a Rwandese Eric Nzamwita. Fitidis came 5th in the Oryx Energies Rally held in Tanzania's Bagamoyo.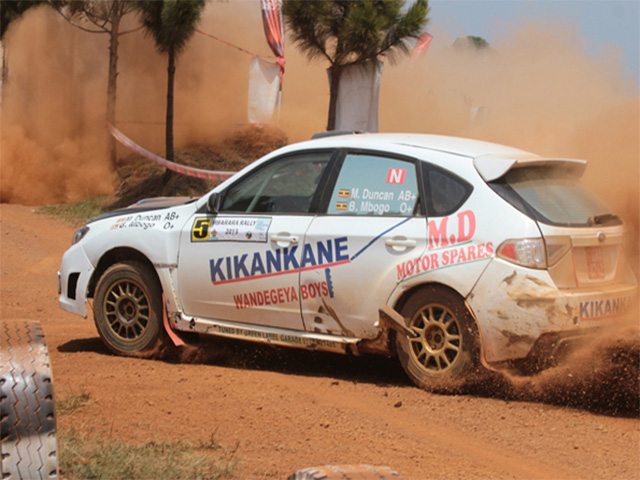 The launch of the device is the latest move by the company to upgrade Kenya's motor rallies with cutting edge technology.
"Our roll out of GPO-based timing technology to move the rally to international standards meant we were able to track every vehicle throughout the race. It was a natural next step to create a map for everyone, and an app to follow, that allow motor rally fans to follow the rally across the entire course," said Paul Statham, Chief Commercial Officer of Liquid Telecom Kenya.
Liquid Telecom Kenya has so far invested millions of shillings in new technology for the Kenyan motor rally series, alongside its direct sponsorship of rally driver Ian Duncan, and of the women's team Rally Chix.
"The move to live tracking is the most advanced technology that we have yet added, putting the rally ahead of many other world championship rallies," said Statham.
The technology has been used in several rallies in Northern Africa, in Tunisia and Morocco, while many rallies and cross-country rallies in Europe rely on the system, which is also used to support driver safety.
"The tracking map is powered by transponders in every driver's car that send tracking signals to central units."
"Our latest step was to commission and implement software for a rally course map that could be visible and transparent and available to every motor sports fans, as well as to the rally's organisers, participating teams, and even the emergency services."
The mapping will thus mean far speedier location and rescue of any driver that gets into trouble.
The live tracking displays every vehicle taking part in the rally with its rally number and offers a pop up window with information on the driver, co-driver, type of vehicle, GPS position and latest time stamp.
The map for the Safari Rally will go live at 8 am on 17th March, as the rally begins, and will run on the Liquid Motor Sports Kenya FaceBook Page and on Liquid Telecom's Facebook account.
Public live tracking:  http://safari-2017.abenteuerrallye.com/
Rally Replay: http://safari-2017.abenteuerrallye.com/replay.php