CAMTech Hackathons serve as an open-innovation platform for a diverse community of clinicians, engineers, entrepreneurs, industry experts and all end-users to co-create innovations over a period of 48- hour.
Through cross-disciplinary collaboration, mentor-ship, time/resource constraints and award incentives, participants are provided a unique environment that spurs innovative solutions that have the potential to transform the way health care is delivered in many settings across the globe.
Late last week, CAMTech Uganda held its 4th annual "CAMTech Uganda Global Surgery Hackathon" at Mbarara University of Science and Technology.
The 3 day event was graced by a number of people from different institutions around the world including; Mbarara University, Makerere University, Uganda Technology & Management University, Kyambogo University, Kampala International University…. to name a few, government officials from Uganda .i.e. Minister of ICT, HON. Frank K. Tumwebaze and Minster of Science, Technology and Innovation, HON. Elioda Tumwesigye and other guests from USA, Kenya, Ethiopia, Tanzania, Rwanda and India.
During the 2 day of hacking that was officially opened by HON. Frank K. Tumwebaze, different groups/participants came out with awesome ideas .i.e. Blood bank databases, ambulance dispatch & tracking, low cost & sustainable stoma appliances, chest drain devices, that amazingly blew off the judges and mentors. However, only 7 groups were to be declared winners. Three (3) groups were to win from the CAMTech Global Prizes and the other four (4) were to win from CAMTech Uganda Prizes.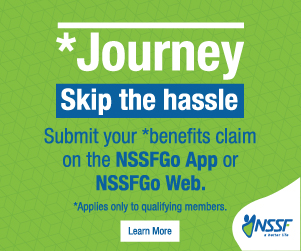 I hv opened the Global Surgery Hack-a-thon conference @MbararaUST organzd jointly with @CamtechUganda #HackSurgery pic.twitter.com/O931Pj6a7r

— Frank K Tumwebaze (@FrankTumwebazek) August 27, 2016
CAMTech Global Prize Winners:
Trauma Call walked away with $1,000 (3.4 million UGX) from the Babson Schlesinger Fund for Global Healthcare Entrepreneurship. Their task was to come up with an innovation focused on attending delays in seeking, reaching and receiving medical care.

MediClave walked away with $850 (2.9 million UGX) from Safe Surgery 2020 and GE Foundation. Their task was to come up with an innovation focused on solving the problem the out services medical equipments that cause delays.

FistApp walked away with $750 (2.5 million UGX) from the United Nations Population Fund Association (UNFPA). Their task was to come up with an innovation in the surgical field that best enables better care for women's reproductive health.
CAMTech Uganda Prize Winners:
CIF (Contraceptive Implant Finder), a device to simplify hormonal implant retrieval. The team managed to walk away with $782 prize.
IDRAIN, a chest drainage system. The team won themselves $625.
Amagara won $469.
Boda Boda Bonnet won $219.
The hackathon was official closed by HON. Elido Tumwesigye.