Jobs
Opportunities
Job Opportunity: Website Development Services – Community Efforts for Child Empowerment
About Us:
Community Efforts for Child Empowerment (CECE) is a registered non-profit making and Child focused NGO, based in Kiboga Kampala It is an umbrella organization, supported ChildFund International to support six (6) communities (Masodde, Butemba, Kiyuni,Wakiso, Gayaza and Kinabwe) located in the districts of Kyankwanzi, Wakiso and Luwero. Our mission is "to create a conducive environment that supports the optimum development of deprived, excluded and vulnerable children".
CECE with funding support from ChildFund International has allocated funds for the development of a website. CECE intends to engage competent individual or firm to develop its website
Purpose of the Work:
The purpose is to design and establish a new CECE website that can match the need to publish a wide range of communications and promotional materials (such as event coverage, press releases, speeches, annual reports, research papers, brochures), to facilitate its work, promote its activities and share information with its staff members, partners and the general public.
Scope of Work:
The proposed scope of work includes but not limited to the following: Prepare and submit a proposal for the design of the CECE website based on approved guidelines for management's review and approval. This MUST include;
A brief implementation plan.
Design the website structure, taking into account the agreed upon requirements such as clear catalogs & folders for data & page storage, attractive site & page layout, easy to use, update and maintain, flexible navigation & search function; counting function for web visitors, etc.
Gather informative contents for the Web presence (text, documents and pictures).
Create HTML documents and graphics for implementation in the Web. Make recommendations for backup/restore plan.
Provide training to CECE staff on website maintenance and content update. Design and establish anti-hacker and antivirus plan for the website.
Provide warranty and maintenance service for at least One (1) year from the date of website commissioning (excluding test period).
Make recommendations for software, hardware, and other applications related to Web development and maintenance.
Any other items relevant for successful website development and management.
Time Frame:
The estimated time frame of the website development is between 30 to 45 days or such an appropriate time as may be agreed with management. This is slated to begin in the month of June 2016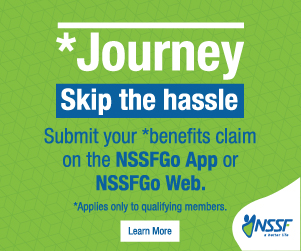 Remuneration/Terms of Payment:
A professional fee negotiated with management will be provided.
Initial down payment to be agreed with Management (provisionally payment is after completion of the work).
Final payment after a successful test period of 1 year.
Payment by cheque subject to relevant government income regulations.
 Competencies, Qualifications and Experience:
The prospective individual or firm should have the following competencies:
Professional experience in website development.
Experience in providing a similar service to a child focused NGO is strongly preferred.
Vendor must be a reputable individual or company with prior rich experience in the field of website development.
Proven and solid knowledge and experience in providing a similar service to reputable NGOs.
Solid knowledge on website security and website hosting services.
Language Requirements:
The website content will be developed in English, therefore the vendor should possess excellent skills in written and spoken English.
How to apply:
Applications can be hand delivered of sent by e-mail to the address below.
The Chairperson Community Efforts for Child Empowerment (CECE)Plot 518 Kiganzi Road P.O,Box 51 Kiboga or via their email ceceuganda@gmail.com.
Please note that Email applications should be in Pdf or word and in one folder.
Your proposal should include the following:
Proposal submission letter.
Company or individual profile.
Relevant operational permit and licenses as may be applicable.
Letter of endorsement from at least 2 of your current or previous clients.
Evidence of compliance with government regulations concerning communications.
Financial proposal.
An implementation plan.
Deadline for submission of proposals is Friday 27th May 2016 4:00PM EAT.