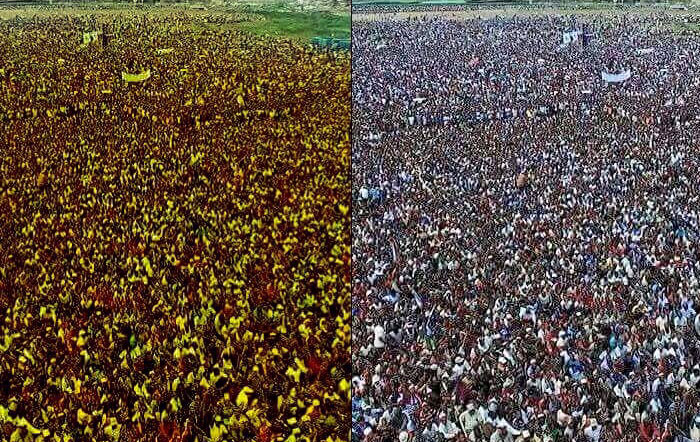 DURING a radio interview with Radio France International today, the issue of 'mud-slinging' and disinformation in Uganda's presidential elections came up, and the question put to me was amusingly timely for a number of reasons.
From Saturday right till today I have been swatting away misguided questions regarding a WhatsApp message that did the rounds stating that I had been appointed to some indeterminate job replacing someone else who, the message said, had been "sacked".
The first few queries puzzled me, as I had been busy on my laptop and phone

Saturday

morning rather than tending to my usual programme that would have had me neglecting these devices.
As such, if there had been any news in the direction of a job appointment I would certainly have been among the first to know. One of the callers was so senior in rank in the government that I ended the phone call and took time off to check my phone,
emails
and then a couple of more reputable websites.
Of course, there was nothing in it, and I called the chap who was rumoured "sacked" and we laughed about it all.
The excitement of the election season apparently dulls our logic guards, and heightens the creative juices of some dodgy minds. By 

Sunday

evening, the replacement story had been fleshed out to include some awkwardly arranged gossip that, again, had the WhatsApp-o-Sphere chattering excitedly.
And, again, I was back at swatting at the queries with brief pokes at the logically weak points of the 'story'.[related-posts]
Last week we had more serious bits of disinformation doing the rounds, with a couple of letters purportedly originating from the NRM Electoral Commission, calling for a repeat of one level of the Primary Elections they had held.
This appeared so genuine, and the practice of letters being circulated has become so ingrained as to be easily believable, that a number of people set off to follow the instructions in the forged letter.
In recent months, we've even had death announcements going round so convincingly that grieving relatives were inconsolable for weeks thereafter.
Because of the simplicity of social media platforms and the ease with which they can be put to use, the mudslinging, disinformation and sabotage will only continue unabated into 2016.
So those of us who use these platforms have to exercise basic common sense along with a few straightforward tactics to confirm whatever 'news' and information comes our way.
Most importantly, nothing is news unless it is reported by a professional, reputable news organisation.
Journalists are (supposed to be) professionals at gathering information, asking questions that sift the truth out of that information, and presenting it in a manner that can be relied upon.
Just as not every person who can write is a journalist, not everything that gets published is 'news' – especially in this age where the definition of 'publishing' for some reason appears to accommodate tweets, facebook posts and WhatsApp messages.
Considering that your maid, driver and the most devious political operators are on WhatsApp and can generate a message in the usual moderate english grammar, you simply CANNOT accept every message you read as plausible.
During this campaign season, drop the adage that goes, "There is no smoke…" – because we have smoke machines used in dance clubs and on stage at entertainment events that do not rely on any form of fire to generate billows upon billows of that cloudy stuff.
And today Uganda is now a big dance floor hosting eight dancers with a host of dancing queens who will simulate anything in support of their candidates. We are a massive stage right now with no shortage of these smoke machines, brought to you by WhatsApp, Twitter and Facebook.