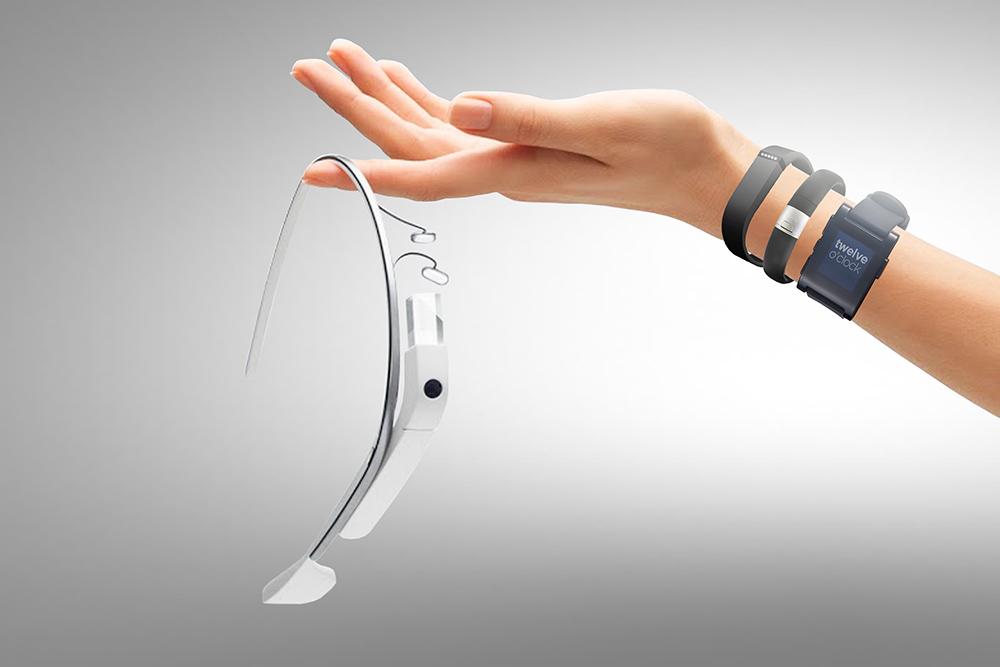 As we continue to move toward a life of constant connectivity, there is no denying that wearable technology is the future of fashion. It only makes sense that we would want our clothes—like everything else— to interact with our devices.
We have seen huge advancements in the market for tech-saavy style, especially over the last couple years, and we aren't just talking about trends for the dudes in Silicon Valley. Designers have joined the movement toward wearables to create stylish pieces that keep us fresh and make our Internet-obsessed lives that much easier.
From smart watches to pants that can charge your cell phone, function has become the key to fashion. Thanks to some game changing innovations the ability to control and connect to your clothing is more accessible then ever. Check out our list of the 10 best technological innovations in fashion, so far.
Biometric Smart Shirts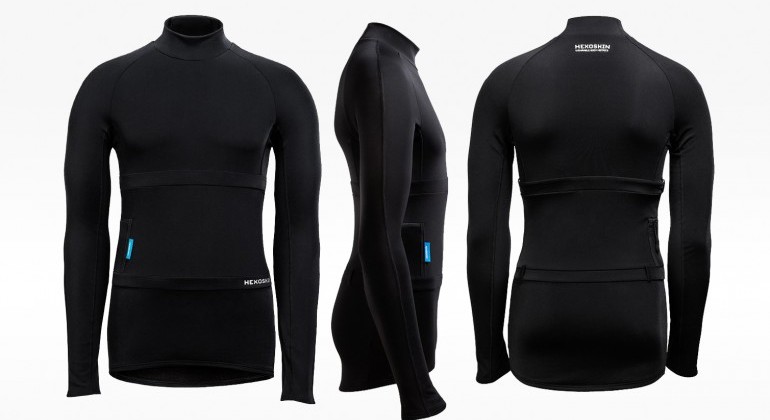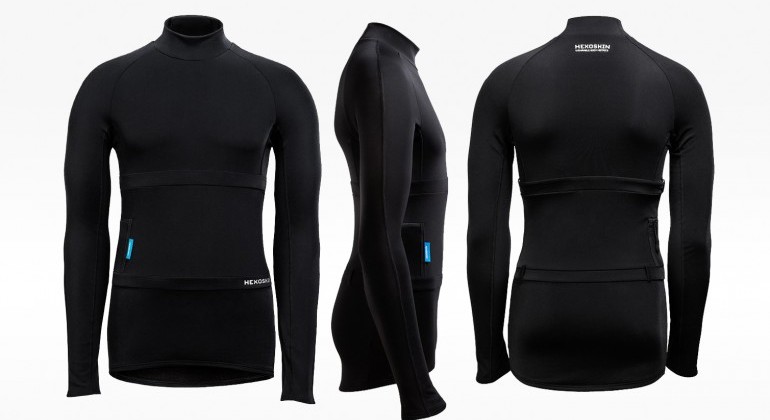 Ralph Lauren is credited with changing the game of wearable tech when it released its smart shirt. The nylon compression tee, developed through a collaboration with OM, is made with thin silver fibers that can track the wearer's biometrics. 
The practically invisible sensors detect and record the heart rate, steps, calories burned, breathing, and stress level of the user, and display the information on an app. The customized app will then draw on 10,000 combinations to produce personalized workouts.
Phone Charging Pants

Last year, designer Adrien Sauvage and Microsoft teamed up to design the world's first pair of phone-charging pants. The wearable chinos, took six months to create, and featured a wireless Nokia charging plate in the front pocket that uses an electromagnetic field to recharge your battery.
Since then, other brands like Joe's Jeans have released denim styles that can also charge your mobile phone simply by slipping the device in your pocket.
Google Conductive Fibers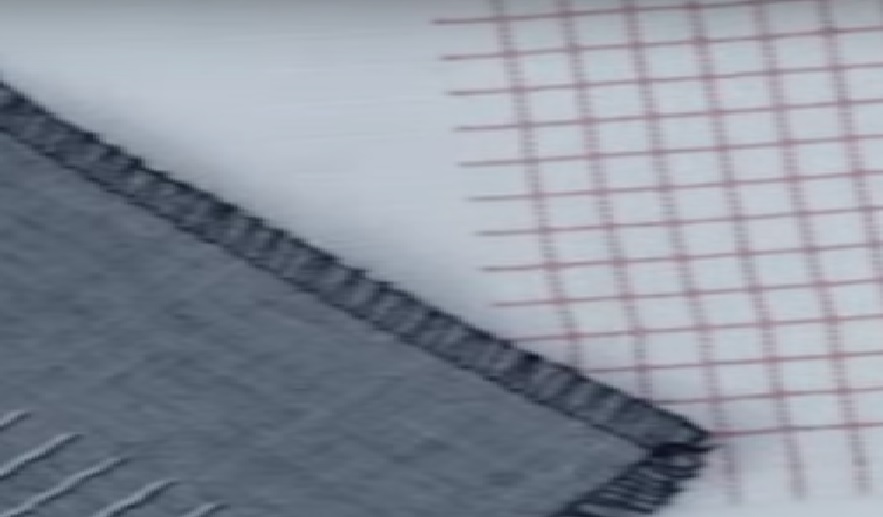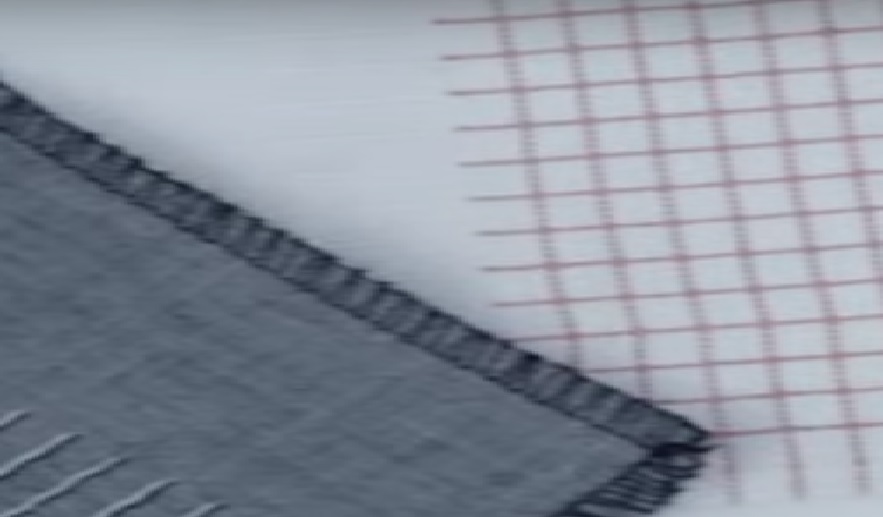 Google announced earlier this year that it would be working with Levi's to develop a new wearable collection titled Project Jacquard. The tech company will turn the brand's classic styles into tech platforms that act like smart watches.
The clothing will have capabilities like sending text messages and silencing your cell phone just by tapping or swiping them. The thin fibers that were originally developed in Japan will eventually be able to be woven into any kind of textile or garment. Levi's vice president said that he hopes this new technology will allow users to be more physically present. They will officially hit the market next year.
Smart Watches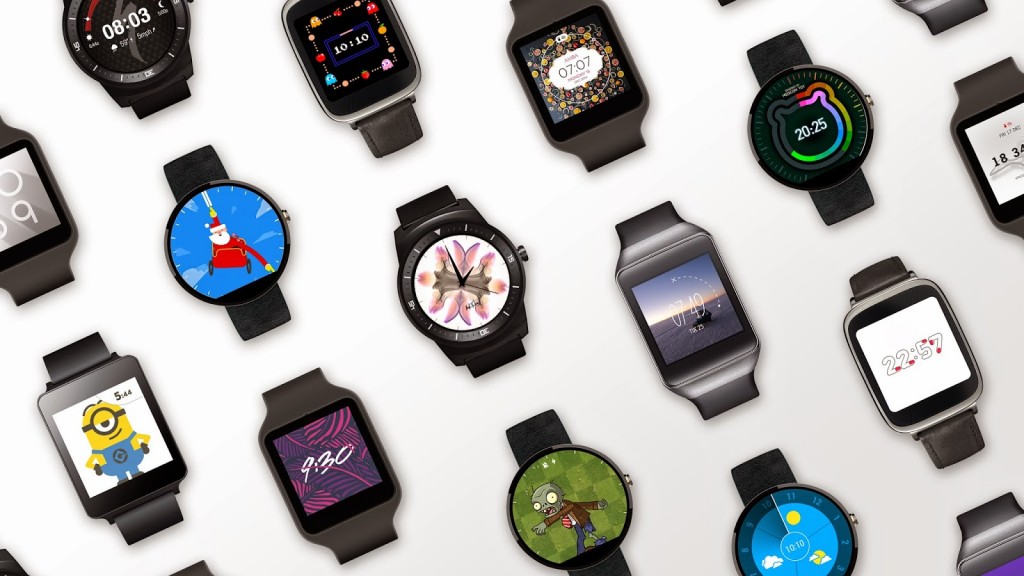 Styles like the Apple watch offer added functionality, such as receiving phone calls and messages, accessing apps and using Apple Pay, as well as recording the users biometrics.
As far as style goes tech companies like LG have released more classic takes on the timepieces so you don't look like such a techie.
Temperature Regulating Materials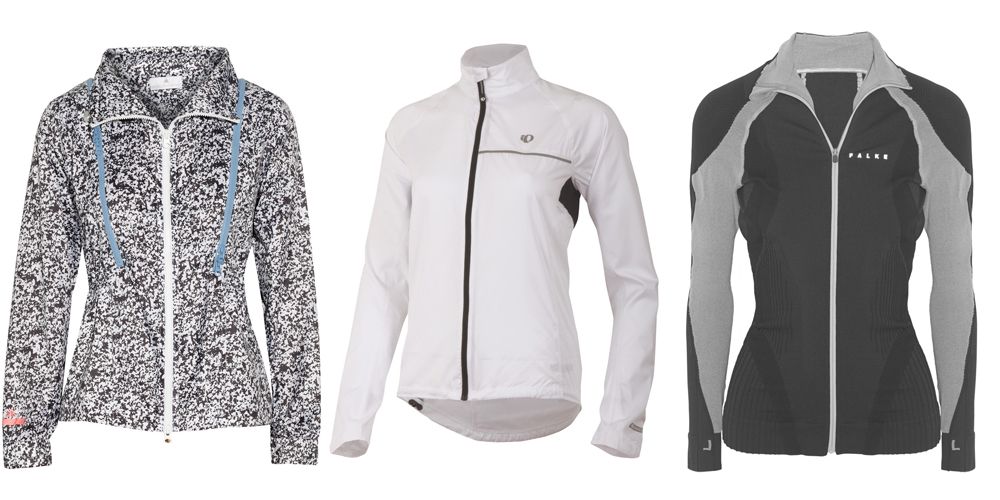 Whether you're working out, or just a victim of hot or cold climates, there is nothing better than something that can regulate your body temperature. Brands like Under Amour and Nike have introduced these special materials that can respond and control temperature to keep people comfortable, especially while being active.
Japanese retailer Uniqlo has developed a whole line of fashionable basics called Heattech that can retain heat and fight odor during those cold weather months.
Bluetooth Enabled Clothing
From gloves to hoodies, a series of styles have been developed that incorporate Bluetooth technology. Designer Asher Levine designed a whole collection of pieces that featured microchips, allowing the pieces to be tracked in case they were lost or stolen. When the chip was paired with a phone, it could display the location using Google Maps.
Recently, BearTek developed a pair of Bluetooth-enabled gloves that sync to your mobile device or GoPro camera. You can perform commands like answer calls, play music, and lock functionality, just with the touch of a finger.
3D Printing
3D printing is one of the biggest and coolest innovations for fashion. Many designers like Iris van Herpen and brands like Nike have showed us the amazing capabilities of the new technology, from designing intricate dresses to football cleats. 3D printing is set to become the future of the fashion industry.
Concepts for at home clothing printers have already been developed, which would allow customers to buy digital designs and print them in the comfort of their own home, taking customization to a new heights.
Clothes That Make Payments
This concept developed by MasterCard and designer Adam Selman hasn't hit the market just yet, but the idea is game-changing. The dress, gloves, earrings, and sunglasses would be equipped with minichips that contain your credit card information. Users would wave the object in front of a reader to pay for their purchase.
The chip would be hooked up to your phone much like Apple Pay or Android Pay. The clothing is set to be available in the second half of 2016.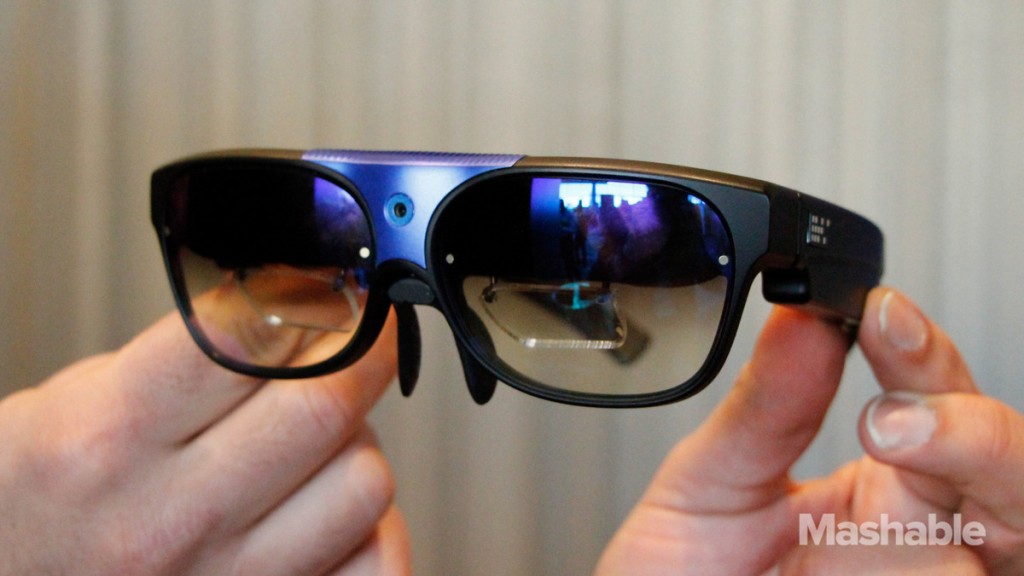 Smart Glasses
Smart glasses are one innovation that hasn't really caught on, but the concept is pretty next level. If they could just nail the style aspect of the frames, there wouldn't be much not to like about the accessory.
With Google Glass, which has already been discontinued, you could take photos, look at a map, and record a video without ever touching another device. But, eyewear company Oakley has recently announced that they are investing in smart glasses that are enabled with Bluetooth technology, and hopefully they can make it more aesthetically pleasing.
Solar Panel Jackets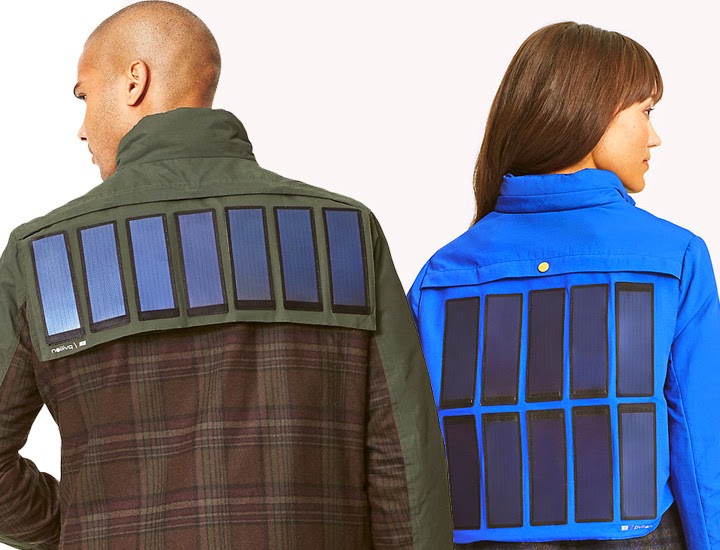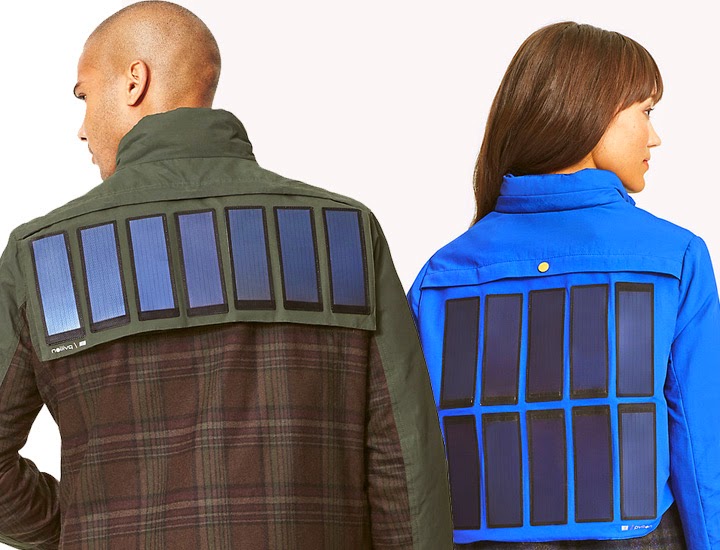 Wearing a bunch of bulky solar panels on your clothing, doesn't seem like the most appealing thing, But, the technology creates solar power that can do awesome things like charge your phone.
Tommy Hilfiger brought solar panels to the mainstream last winter when he released a jacket embedded with them across the back and many other designers have experimented with the panels, creating parkas and dresses that incorporate the solar cells.
Luckily, the design for the panels is becoming more thin and flexible, so that we can move more toward creating and sustaining our own energy with our clothes.
[COMPLEX]