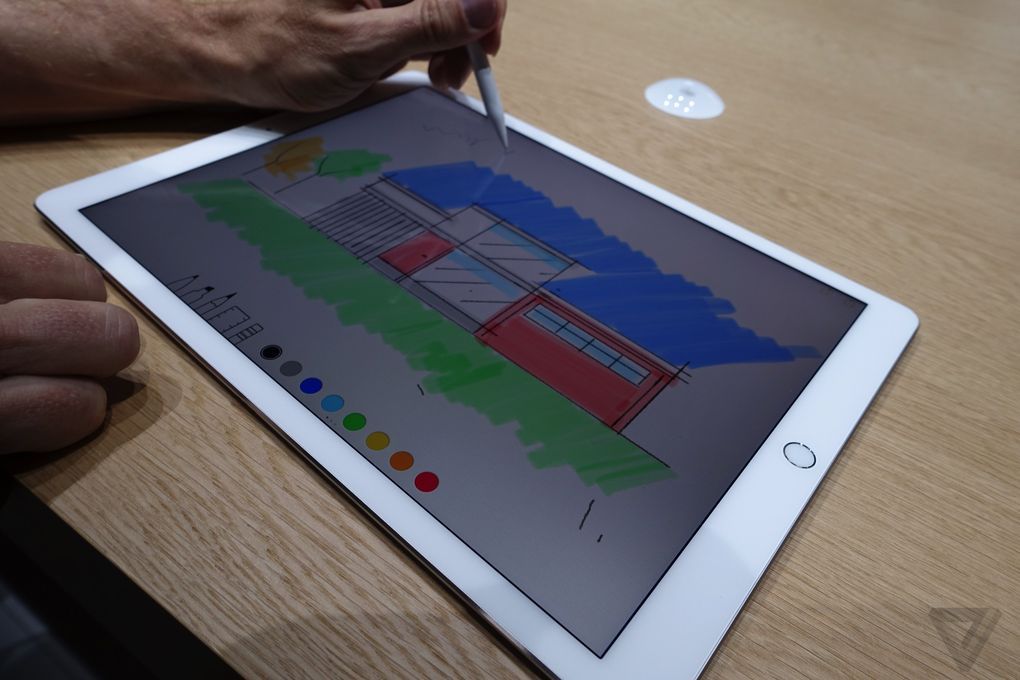 Apple launched its first stylus called the Apple Pencil along with the 12.9-inch iPad Pro in September this year, which is now available to purchase. The Apple Pencil has several rivals in the market and one is the Microsoft Surface Pen.
Here are some pros and cons of both the Apple Pencil and the Surface Pen.
Apple Pencil
Apple launched the Apple Pencil mainly for the iPad Pro that has some pre-installed apps such as Mail and Notes, which provide support for the stylus.
The Apple Pencil has great sensitivity and it can sense multiple layers. The stylus' svelte shape and the precise pressure sensors that are able to measure several types of force make it the perfect companion for anyone looking to sketch, design or simply doodle away.
The sensor on the Apple Pencil has been positioned in such a manner that it is able to determine accurately the level of pressure being applied on the tip of the stylus. Therefore, a hard press results in thicker lines and a soft touch creates sleeker ones.
The Apple Pencil also earns brownie points for allowing one to use the stylus, as well as their finger at the same time on an iPad.
The Apple Pencil is not only simple to use, but it can be charged easily as well. Moreover, Apple has kept in mind minute details such as a shape which would prevent it from rolling down a table. That said, the Apple stylus can be slippery and is only compatible with the iPad.
Unlike rival tablets such as those from Samsung and Microsoft, the Apple Pencil does not come as part of the iPad Pro and one will have to shell out an additional $99 to purchase the stylus.[related-posts]
Surface Pen
Microsoft first launched the Surface Pro tablet in 2012 and the latest Surface Pro 4 was released in October 2015. All versions of the Surface Pro came with a stylus, which is now called a Surface Pen. Over the years, Microsoft has made several changes to the stylus to enhance customer experience.
 Holding the Surface Pen gives users the feeling of holding a real pen. The Surface Pen has a top button, right-click and eraser buttons which make its operation seamless. The tip of the pen is designed in such a way that users can draw and write with ease.
Moreover, while the Surface Pen is compatible with some pre-installed apps such as One Note on Windows 10, it can be used with other apps as well. It is also said to have a pressure sensitivity issue.
The Surface Pen is flat on one side so that users are able to secure it to one of the sides of the Surface tablet.
The starting price tag of the Surface Pro 4 is $899 and the Surface Pen is included with the tablet.
[
Tech Times
]