News
Women in tech must become the norm, not exception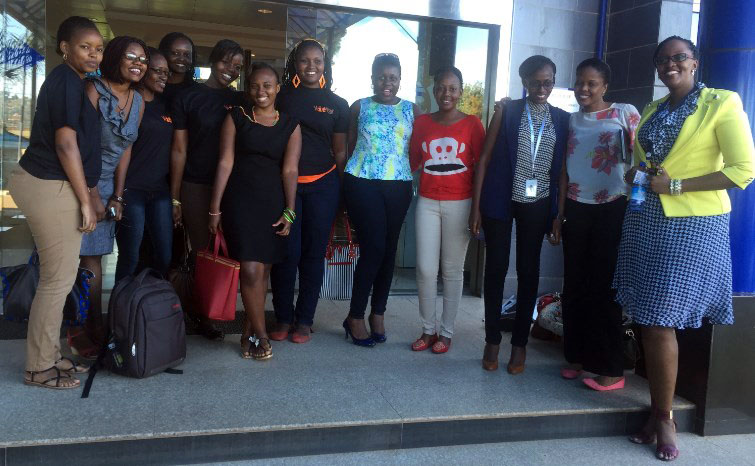 Australia's new female tech entrepreneurs are being held back by a lack of women role models and sexism in the sector.
Three prominent female start-up founders say its concerning how few female school leavers have an interest in business and the tech world.
Speaking to more than 50 female entrepreneurs in Sydney on Friday, Jess Wilson says she's had to convince many people that she is in fact the founder of Stashd, a fashion app that lets users flip through and buy fashion clothing online.
'The response I got from social media was this girl can not be a tech CEO… she must be a rich daddy's girl … she can't have worked her way to get to this point.'
Highlighting trailblazing women in the industry is the easiest way to change that stereotype, she says, so 'it becomes the norm'.
In one of her first public events since her husband became prime minister, Lucy Turnbull also threw her support behind female entrepreneurs and praised the developing start up culture in the country.[Related-posts]
'I cannot say how wonderful it is for someone who has lived in Sydney all my life to see this innovation start up ecosystem develop as quickly as it did,' Mrs Turnbull said.
A highly successful woman in her own right, Mrs Turnbull is the chair of cervical cancer developer Prima Biomed, is on board for The Committee of Sydney and is the deputy chairman of ferry operator Sealink Travel Group.
Minister for Employment and Women, Michaelia Cash, and the Assistant Minister for Innovation, Wyatt Roy also said Canberra's doors are 'completely and utterly' open to young entrepreneurs.
Gen George, founder of OneShift, a portal that helps businesses connect with people looking for shift or part time work and vice versa, hopes the government will look at the curriculum and make sure more relevant business studies are taught in school.
'Basic coding should be made a priority at a younger age in school,' she said.
Nikki Durkin, founder of fashion app 99dresses, says women need to be encouraged to take an interest in coding and building hardware themselves.
'If you look at all the very sexy tech start ups founders like Steve Jobs and Mark Zuckerburg… those start ups a lot of the time were started in their garage building stuff and girls aren't exposed to that, and that's going to perpetuate the issue.'
While coding is in the national curriculum, more needs to be done in encourage teachers to be well versed in the topic to inspire more students, Mr Roy told AAP.
'You don't want someone with no experience in coding, teaching coding,' he said.
'It's not just the tech skills but the entrepreneurial spirit, and in both of those veins you need to find who is the best at doing that in the private sector and how can the government enable them to do it.'
[AAP]