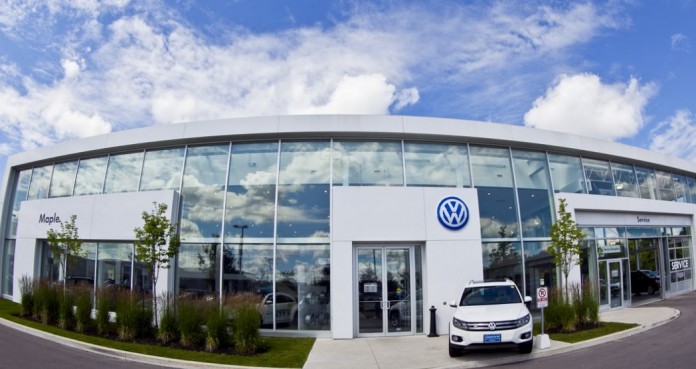 Volkswagen's emissions scandal has created a busier online marketplace for the German automaker's used diesel vehicles in the United States.
Online used car marketplaces such as Kelley Blue Book or AutoTrader.com have seen a significant upswing in activity surrounding the specific vehicles affected by the scandal.
"On AutoTrader, we are seeing shopping for diesels up," said Michelle Krebs, a senior analyst at AutoTrader, who noted that the volume of shopping activity between private parties, including purchases and negotiations, is up by almost a fifth over the last week.
This comes as overall Volkswagen shopping across the site — including not just private sales but all new and used sales of Volkswagen models — is down 1 percent within the same time frame, Krebs said.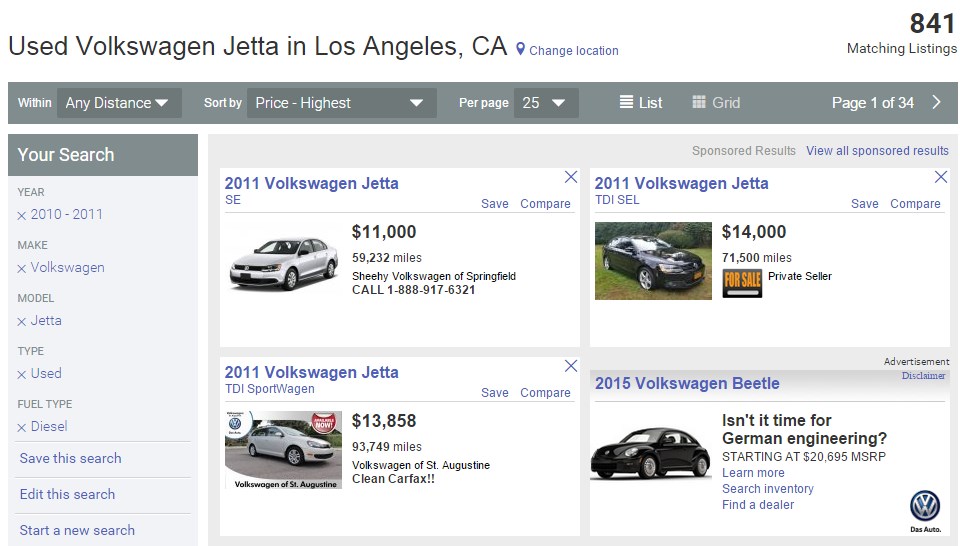 AutoTrader's sister company, Kelley Blue Book, is also seeing an increase in Volkswagen-related traffic. KBB.com has seen a 79 percent increase in people looking up the trade-in values of Volkswagens with turbodiesel engines on the site. Comparatively, Volkswagen total trade-in value lookups (including non-turbodiesel, or TDI, vehicles) have increased by only 10 percent.
Krebs said she believes the market is thriving on potential buyers looking for a good deal.
"We often seen spikes in shopping when something is in the news," she said. "Some of that's just curiosity, checking out what the prices are, but there may well be people that are looking to see if people are selling (used Volkswagen diesels) for cheap."
It's still too early to tell if U.S. Volkswagen owners are using online marketplaces to unload their used vehicles. Krebs said AutoTrader has no data on any increase in listings just yet.
[NBCNews]