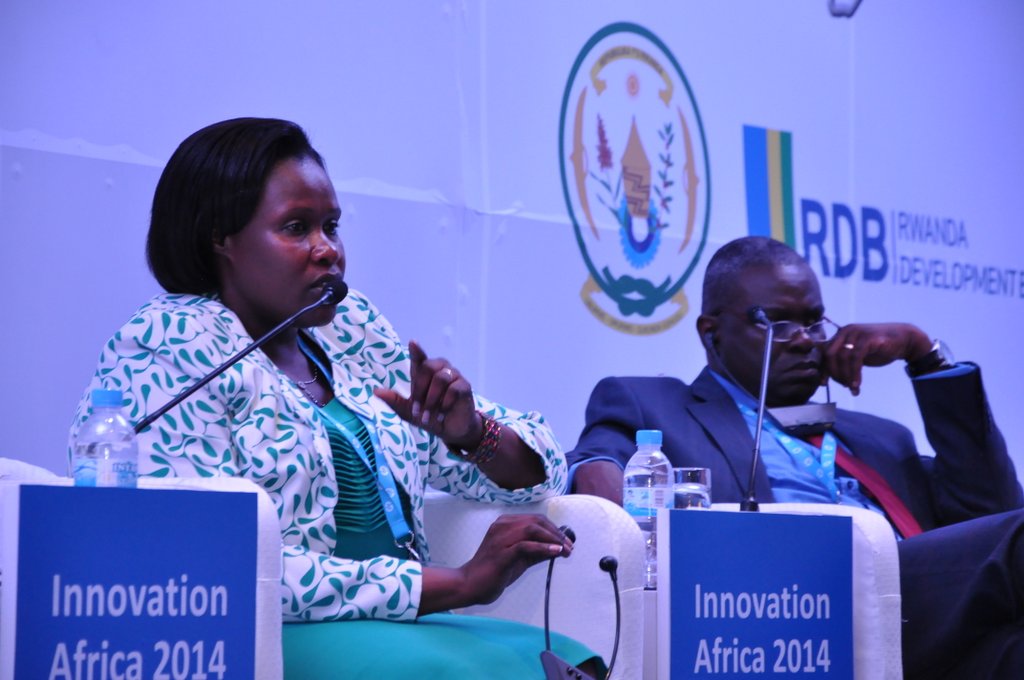 The Managing Director of African Brains, John Glassey, has arrived in Uganda to kick off the fifth annual Innovation Africa conference, to be hosted at Speke Resort in Munyonyo, Uganda from September 30 to October 2. On Friday September 25th, Mr. Glassey joined the State Minister for Higher Education, Science and Technology, Professor Stephen Tickodri-­‐Togboa to address the press at the Uganda Media Centre, where they both emphasized that this summit was unique in its methods and intentions.
Government representatives from 28 African countries will be asked tough questions in Q&A sessions about how they are implementing education and ICT policies to develop their labour force and economies, said Mr. Glassey, and the overall purpose of the summit is to make sure that in afternoon bilateral meetings, international technology companies invest in the African ICT industry based on the foundation of local ICT education.
Attendees will include top officials from companies like HP, Microsoft, Samsung, Intel, IBM, Oracle, Positivo, Canon, Pearson, and many more. John Glassey announced one example of Innovation Africa's expected outcomes: last year's summit in Rwanda resulted in a $40,000,000USD deal for Positivo to build a laptop and mobile phone factory in Rwanda, and the first devices rolled off the production line in September 2015.
"Right now we have a challenge of unemployment in Uganda," said Prof Tickodri-­‐Togboa. He spoke of the potential vitality in "delivering skills-­‐based education to our young people," and said of the  summit: "we need to do this because we cannot afford to have people unemployed." He went on to say: "We need to create an environment here such that we have very skilled hands and brains that can be producing on the market at half the price."
One journalist in the room expressed her skepticism with conferences in Uganda, asking what we should expect from Innovation Africa.
John Glassey, the summit organizer at African Brains, appreciated her skepticism saying "I used to ask, why should I travel across the world for a PowerPoint presentation when I could find it online? That is why we don't do speeches. We ask ministers tough questions: what is your budget? How are you implementing it? Attending industry partners at high levels will learn what ministry officials have said, then take that information into bilateral meetings. This engagement leads to results."
[related-posts]
There will be over 800 pre-­‐scheduled bi-­‐lateral meetings between high-­‐level government and industry officials throughout the course of the conference.
Most officials will arrive in Entebbe on September 29th.
Day One (September 30th): The first day will serve as an introduction, with press conferences from Microsoft and Samsung, and various breakout sessions and networking opportunities.
Day Two (October 1st): The opening panel discussion will tackle the questions of what is required to deliver appropriate education in ICT, higher education and digital skills. His Excellency President Y.K Museveni is scheduled to address the attendees at 12:45pm before lunch and the first afternoon of bilateral meetings.
Day Three (October 2nd): The second day of panels will address what is actually happening in the classroom, the value of technical and vocational skills, investing in technology and scientific research, and teacher training for quality education in Africa, before another afternoon of bilateral meetings.
Altogether, the summit will serve as an opportunity to address how education in Africa is equipping the labour force to develop the ICT industry, and it will bring governments and multi-­‐national tech corporations together to create meaningful business arrangements based on these developments.
"It may take a revolution of sorts," said State Minister for Higher Education, Science and Technology, Professor Stephen Tickodri-­‐Togboa regarding the need for change in Uganda's education system. "We must reexamine the programs at these universities and make sure they are capable of delivering skills."
"Innovation Africa 2015 will be a great opportunity for Uganda to attract these companies to invest in distribution, manufacturing and technology transfer into this country," said John Glassey. "We are delighted that Innovation Africa is being hosted in Uganda this year. It's not just about innovation in technology but also innovation in government, and innovation in society."