News
Themler launches world's first visual web design environment for WordPress, Joomla and Drupal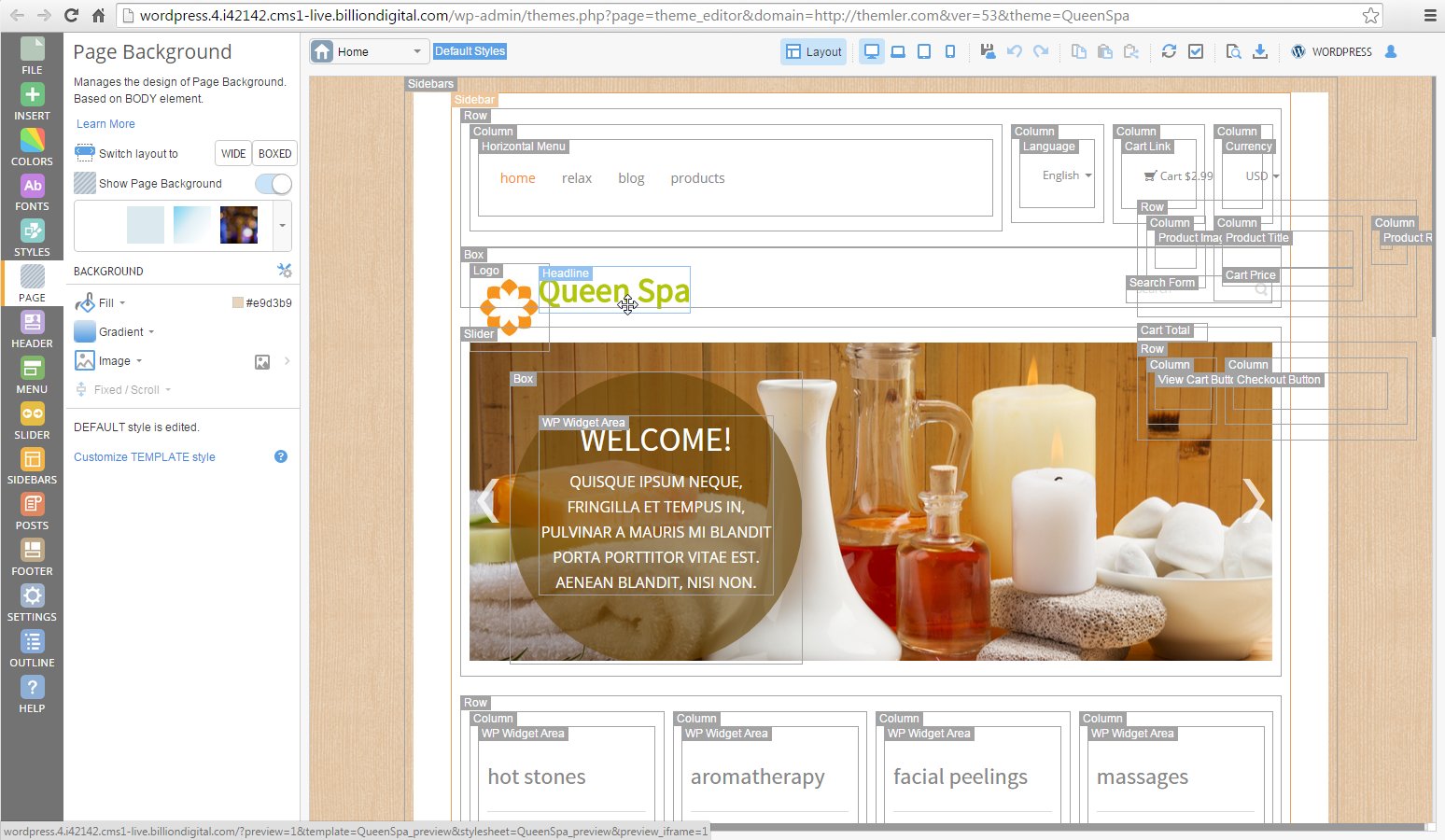 After 3 years of development, Artisteer Ltd has today launched its new software product, Themler, for creating responsive web designs for content management systems, including WordPress, Joomla, Ebay's Magento, Drupal and PrestaShop.
The product also supports template design for e-commerce plug-ins like wooCommerce and VirtueMart that work with WordPress and Joomla.
Themler stands out among many customizable WordPress themes by being the only design product supporting a variety of content management systems, as well as allowing developers to produce themes and templates they can own and sell to third parties.
At the same time Themler is simple enough to be installed by any WordPress, Joomla and Magento users, and used to customize their website while previewing the design changes with their live content.
With these unique capabilities, Themler is the world's first integrated visual web design environment for content management systems.
What further sets Themler apart in the marketplace is its extensive library of 200,000 modern stock photos and graphics, which Themler users can use in their themes and templates.
Themler can be installed on a Windows desktop, or used in a web browser with any environment where WordPress, Joomla or Magento is installed. Desktop versions for Mac and Linux are also scheduled.
The product especially addresses the needs of web consultants who spend a considerable amount of time designing WordPress, Magento or Joomla based websites for their clients.
Many web consultants will find it especially thrilling to be able to cater to new markets they couldn't previously serve without having programming and technical knowledge of each CMS.
While for designers and website owners who do not use a CMS, Themler also supports creating static website templates and full HTML websites with multiple pages and content.
Themler comes with access to a library of 4,000 web templates for WordPress, Joomla, Magento, Drupal and other CMS and e-commerce systems.
It is currently available at www.themler.com at prices ranging from $49 to $199, depending on the desired features.
A video demonstration of Themler in use is available at https://vimeo.com/133549765