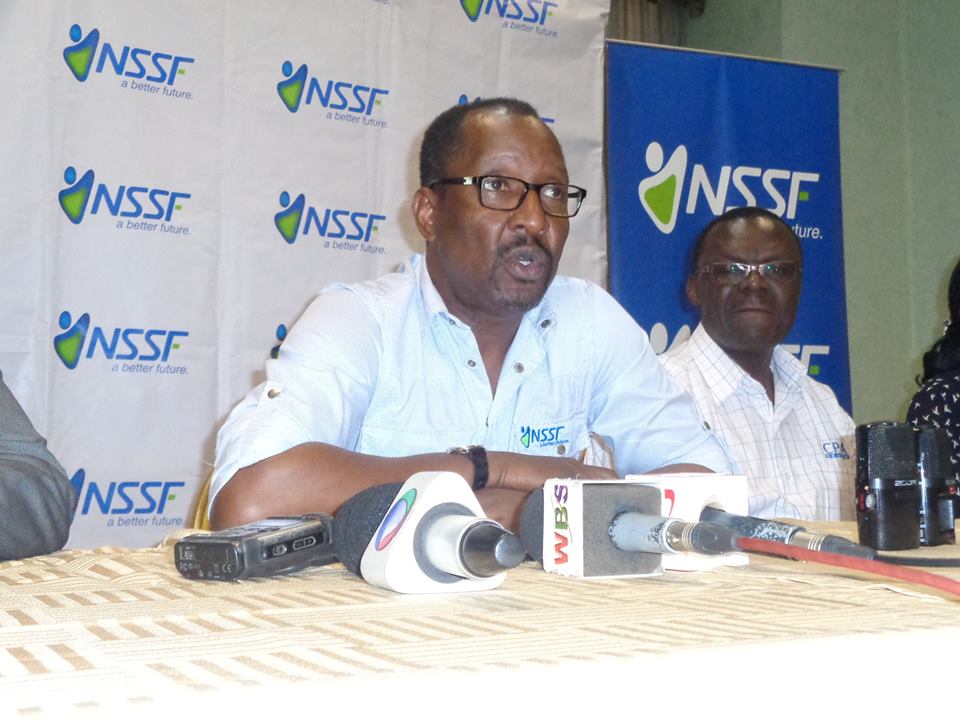 The National Social Security Fund (NSSF) today launched the "NSSF GO", a blend of electronic service channels including a mobile app, through which the Fund's 1.5 Million members can access their statements at their convenience.
The NSSF GO channels enable the Fund's members to keep track of their savings using their phones or other related gadgets.
NSSF Managing Director Richard Byarugaba said that the Fund will continue to innovate and offer convenient, customized solutions to its members.
"Our innovative and user friendly NSSF GO channels will guarantee convenience, efficiency and cost effectiveness for both the Fund and its members," he said.
He added that the NSSF Go channels would also help improve compliance levels by enabling the Fund's members to easily validate whether their employers are remitting their social security contributions in time.
NSSF Go channels include;
A mobile App for customers that can be downloaded from Google play store
A mobile short code, *254#
Interactive Voice Response (IVR) that allows members to listen to their account balance/ statement
Mail statement – that enables members to get instant statements via email
E-Statement accessible via internet at nssfug.org
SMS service code 6773
Call Center accessible by calling 0800286773
These e-channels are in addition to the Fund's self-service website where members can pre-register, report fraud, and update their bio data.
[related-posts]
Byarugaba added that the Fund is 'harnessing technology to provide quality products and great customer service just like we promised our customers. The Fund is on an upward trajectory and we invite all our members to join us on this exciting journey," he said.
NSSF recently hit Ugx 5.5 trillion worth of assets. Byarugaba recently told the media that given its current rate of growth, he believes the Fund can hit Ushs20 trillion in assets over the next 10 years