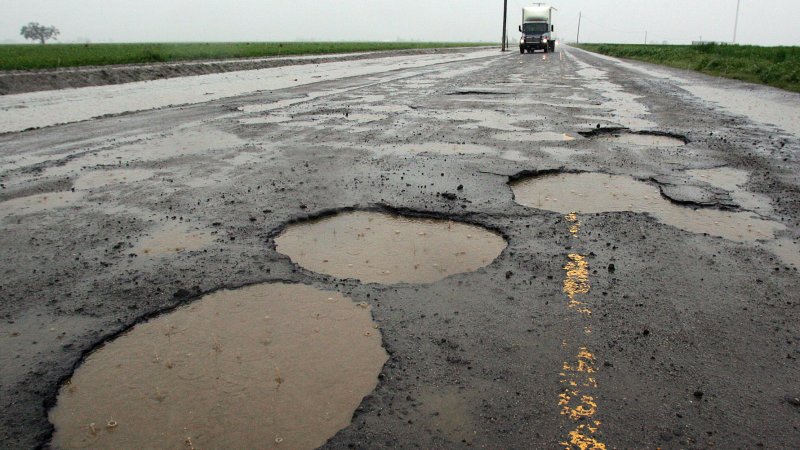 Car-Tech blog, AutoBlog yesterday reported that Google was awarded a patent that will use the GPS in your car to note the location of potholes and send that data to the cloud.
With this technology, a communication device could be embedded in a stereo or radio system, while location would be determined via GPS. A sensor could then be added to the vehicle's shocks, which will monitor and record any instances of the car hitting a pothole-like obstruction in the road.
The system combines a GPS-equipped infotainment system and a vertical movement sensor somewhere on the vehicle. When a driver hits a pothole, the navigation system notes the location and sends the info into the cloud. Based on the amount of vibration on a given street, Google's servers can create a continuously upgrading database of the average road quality and can divert drivers around particularly bad sections when deciding on a route.
If this patented technology actually turn into a consumer product, then it would be a handy feature for Google-owned mapping service – Waze. This crowd-sourced navigation app already connects you to other drivers automatically (and anonymously) in the background. It then pools data from everyone and channels it into more efficient, time-saving routing algorithms based on real-world trip data from other users, not just what the map data infers. Pothole data would likely be a welcome addition to alerts about traffic, construction, and road closures.
Credit: Autoblog, PC Mag