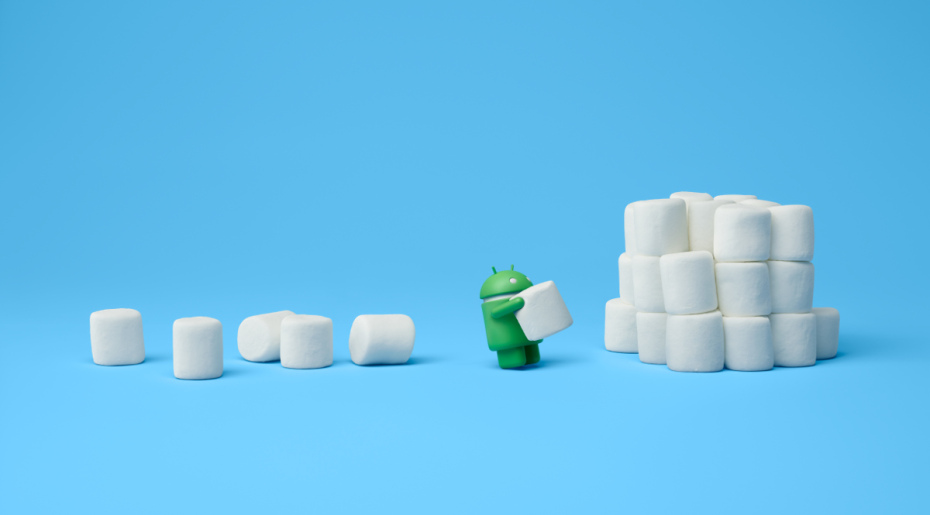 Google today confirmed that it has selected 'Marshmallow' as the next nickname for Android 6.0. The Android statue collection at Google headquarters also got a new addition today: a green android clutching a marshmallow.
Google today also revealed the official Android 6.0 SDK and opened Google Play for publishing Android Marshmallow apps. Download it via Android Studio.
"With the Android 6.0 SDK you have access to the final Android APIs and the latest build tools so that you can target API 23," Google said in a blog post.
Google also updated the Android Support Library to v23, which "makes it easier to integrate many of the new platform APIs, such as permissions and fingerprint support, in a backwards-compatible manner."
The first devices to get Android Marshmallow will probably be Google's next-gen Nexus devices. Over the weekend, images of what appears to be the LG Nexus phone appeared on Twitter. Huawei is reportedly also making a Nexus phone.
And we have Marshmallow, folks! Repeat, we have marshmallow! pic.twitter.com/7ne07U86nG

— Brandon Jones (@Tojiro) August 17, 2015
Credit: PC Mag