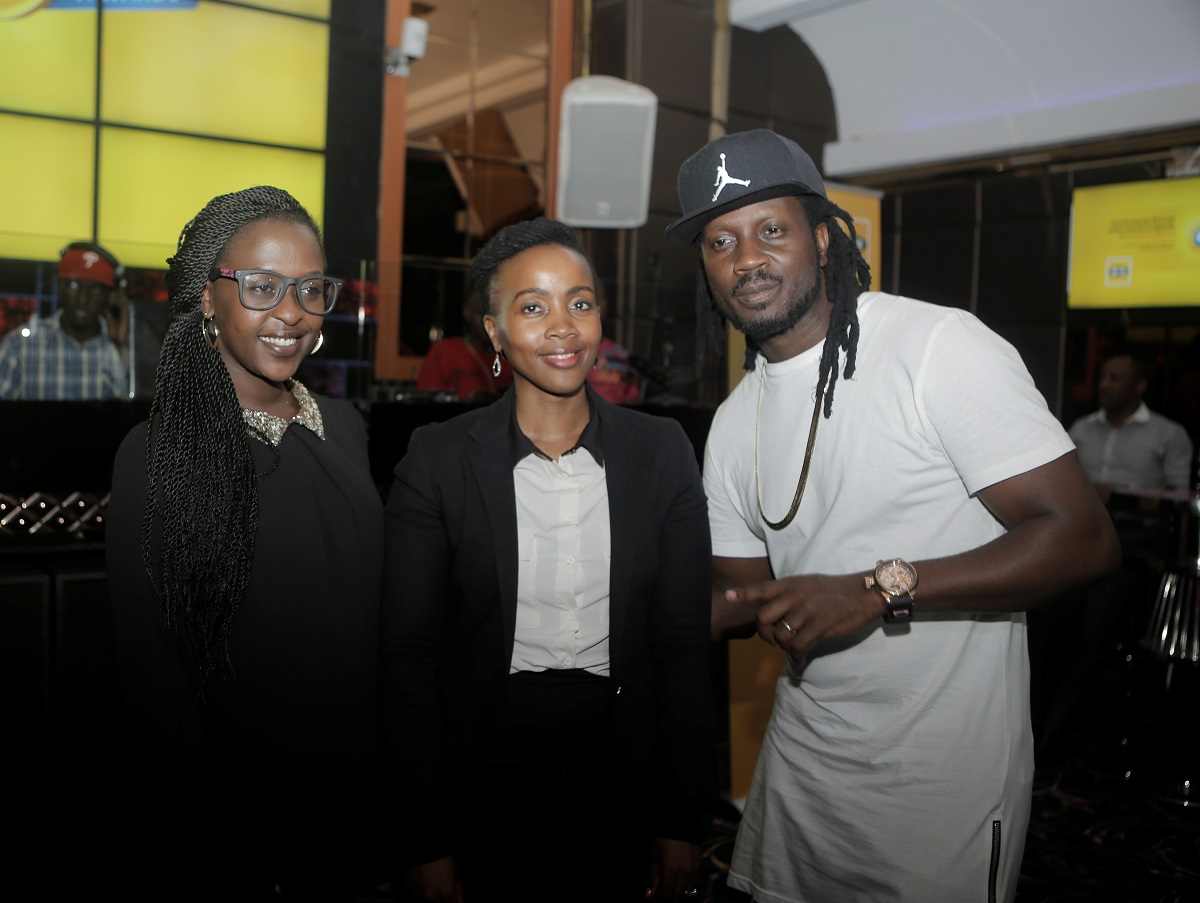 MTN Uganda has today announced the launch of the MTN CallerTunez Online Awards, an interesting Call Ring Back Tone (CRBT) promotion; the first of its kind in Uganda.
In this campaign, trending artistes and producers of content like recorded quotes, jokes, skits speeches or other sound bites will be rewarded for their work. Fans and customers that participate in downloading this content as CRBT's will also be recognized as part of this campaign.
As part of its vision of delivering a bold new digital world, MTN is focusing on transforming society through digital innovations. For artistes, CRBT's are fast becoming an alternative business model, complimenting other revenue streams like concerts and album sales. And for customers, "they are constantly finding new ways of entertaining themselves", commented Ms. Mapula Bodibe, Chief Marketing Officer, MTN Uganda. "The phone is one channel that we're enhancing to serve that customer need in simple and affordable ways." She added. All this comes at a time when CD sales are waning and paving way for Digital Content consumption with CallerTunez being one of the major revenue streams for industry stakeholders.
While unveiling the Awards, MTN Chief Marketing Officer, Mapula Bodibe explained that the MTN CallerTunez Online Awards was a platform created to recognize and reward Artistes and Content Producers with the most downloaded CallerTunez on the MTN Portal while giving interested customers the awareness and opportunity to use this entertaining and engaging service.
We are in a fast paced world with digital innovations at the forefront of influencing the way we live. The mobile phone accounts for a lot of what customers consume digitally and innovations like CallerTunez are a convenient way of delivering lifestyle benefits through it. "This campaign is about creating opportunities for stake holders and awareness for customers about these new opportunities in a digital world," stressed Ms. Bodibe. MTN believes that today and in the future, online and digital in particular is the quick and effective way of distributing, sharing and engaging with content.
Mapula added that all content available on the MTN CallerTunez portal will be eligible for both the monthly and annual awards.
On her part, Susan Kayemba, the MTN Senior Manager- Retention and Social Media said that the Awards will include monthly recognition of artistes with the most downloaded CallerTunez every month and customers with the most CallerTunez downloads.
At the end of the year, artistes and customers will be invited to the unique and first ever online awards in which artistes and content producers with the most cumulative CallerTunez downloads will be recognized.
Artistes or content producers will get up to UGX 2,500,000 in monthly rewards while customers with the most downloads will win up to UGX 1,000,000 and Huawei devices every month.
In the grand finale, the artistes or content producers of the month on month downloads will be receive an award and prize money plus branded gifts from MTN. The categories to be recognized include;
Most Downloaded Zouk & Band CallerTune
Most Downloaded RnB CallerTune
Most Downloaded Religious CallerTune
Most Downloaded Afro-Beat & Afro-Pop CallerTune
Most Downloaded Dancehall & Ragga CallerTune
Most Downloaded Reggae CallerTune
Most Downloaded Hip-Hop CallerTune
Most Downloaded Traditional CallerTune
Others are;
CallerTunez Customer of the Year – This will go to the most outstanding MTN CallerTunez Customer. He/she will be the one who downloaded most MTN CallerTunez in the period under review. The winner will get UGX 1,000,000/-.
CallerTunez Content Provider (CP) of the Year – The category will recognize the CP whose CallerTunez dominated the year. Dominance will be determined by the number of awards a particular CP's CallerTunez won. The prize will be Award.
Most Popular CallerTune from an MTN Holla Life member – This category is specially created for Hollalife customers with the most popular CallerTunez. These customer numbers will be entered into a draw to UGX 1,000,000/-.
MTN CallerTunez Factsheet
MTN CallerTunez is a service which allows a mobile subscriber to personalize the conventional ring-back tone that the calling party will hear while waiting for the called party to accept the call.
MTN has made it possible for the subscriber to personalize this tone with interesting content including music, personal recordings and other sound clips of the customers' choice. Types of CallerTunez include music, comedy skits, sounds and sound bites.
MTN launched the CallerTunez service in April 2010 and is currently subscribed by over 1,400,000 customers.
To subscribe to MTN CallerTunez;
To download MTN CallerTunez;
SMS the word Tune and the code of the callertune to 170
e.g. to download the Nkola Byafayo by Bebe Cool, please SMS Tune
5024479 to 170.
or
Dial *170*2# and the follow the prompts
Each MTN CallerTune downloaded will cost UGX 550 and is valid for 30 days.
For further information, please dial *170#, visit www.mtn.co.ug/callertunez for more on MTN CallerTunez or call our Customer Care helpline on 100 for assistance.