In a recent poll conducted by the San Diego Union-Tribune, a whopping 61 percent of all San Diego residents polled said that hosting the annual pop culture festival that is Comic Con is more important than letting their football team, the Chargers, remain in the city. Meanwhile, comics are currently lighting up the big screen in a big way with the newest additions to the Marvel Cinematic Universe (called the MCU by fans worldwide) dominating the box office month after month and summer after summer. The upcoming fall television season also includes new shows "Supergirl" and "Legends of Tomorrow," which brings the total number of shows based off of DC Comics properties currently on air to five.
All these serve as a testament to the massive resurgence in the popularity of superheroes and comic books in recent years. The advent of digital distribution platforms coupled with leaps in networking and communications technology have made the medium more accessible to a wider audience. Thanks to smartphones and tablets, it wouldn't be remiss for today's daily subway ride to be complemented with an issue or two of "Action Comics," for example.
Comics Go Digital
With eBooks taking over publishing but the sale of eReaders at a plateau, one has to wonder which devices the most casual readers would use to catch up on their favorite comic book heroes.
According to the International Data Corporation (IDC), it's most likely device running Android. The IDC reports that Google's operating system leads the market for mobile with an intimidating 78 percent share. This means a higher likelihood of someone reading a digital copy of graphic literature like "Watchmen" either in one of Google's Nexus or Android One devices, in an Android-based e-reader, or in any of the myriad of devices available from various manufacturers like Samsung and Sony.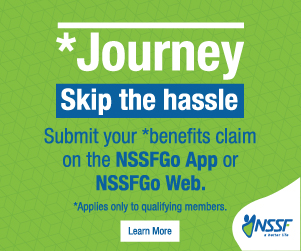 It makes sense. Google's partners have pushed Android into hardware territory that was largely unexplored until recently by its biggest rival, Apple's iOS. Today's flagship Android smartphones, for example, are equipped with high definition displays that measure at least 5 inches diagonally. Meanwhile, the standard Android tablet display size remains at a more portable 7 inches.
Devices in these categories are already bound to make reading digital comics more convenient for the average user. However, device manufacturers are hardly content. Some intend to push Android-based hardware further by introducing machines with even bigger screens like the 12.2-inch Samsung Galaxy Tab Note Pro.
The Best Big App for Comics
As for app selection, there is quite a variety available on Google Play for free; unfortunately, these apps tend to be limited and unable to view files in PDF or ePub format, making it difficult to keep up with several titles. The Play Store is teeming with comic book readers that support every file format imaginable, but few offer any sort of multi-use features. Having a separate app for reading comics, another for buying comics and another app altogether for reading and buying eBooks is extremely counter-intuitive for supposedly "smart" devices.
Thankfully again, many eReaders offer graphic novels in their accompanying stores as well as allow import of graphic ePubs and PDFs into their apps. Not so surprisingly, of the many book apps for Android, the Nook seems to be the one that has given the most thought into appealing to voracious comic book readers by offering a simple feature that most apps missed entirely: native CBZ support.
The format is a renamed .zip file containing the scanned or digital copy of comic book pages. It's one of two formats, the other being CBR (a renamed archive file), that is supported in popular desktop readers like CDisplay. Both formats are also among those provided by Image and Top Shelf for download on their digital store so it's a big wonder that not many more apps thought to bake their compatibility in.
The feature is accessible from the device's file manager by setting the default app for opening CBZ files to the Nook app. From there, readers are taken to a minimalist but intuitive user interface: Swipe left to flip forward, swipe right for back, tap center for more options, pinch to zoom, the works. There are no running ads to clutter the screen anywhere, so the reading experience is virtually imperturbable. It also has a "Zoom View" feature that makes it easier to read text in panels on smaller devices like smartphones.
The app also has a respectable selection of graphic novels in its store, including titles from major publishers like Marvel, DC, IDW, Dark Horse, among others while being an affordable option for comic book readers.
Get In On the Action
It is these combination of features that makes Nook the ideal reading companion for graphic literature and otherwise on Android devices. Indeed, flipping through digital panels on the app with Zoom view activated and on a screen as massive as Samsung's 12-inch behemoth would have to make for an impossibly immersive comic-reading experience akin to watching a movie on an IMAX screen. Galactus would be pleased.