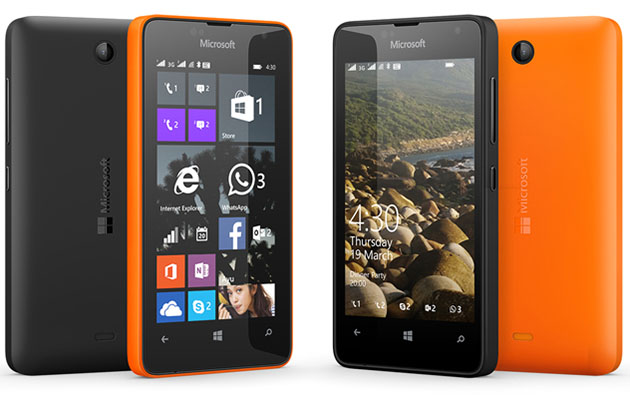 Software giant Microsoft is preparing to launch two new Lumia handsets this holiday season, both of which are tipped to feature iris scanners.
The scanner will let you log into your phone using your face as part of the Windows Hello feature in Windows 10.
The larger Lumia handset, the Cityman (Lumia 950 XL) is expected to ship will support for the Surface Pen. This handset also supposedly supports a new smart cover that has a circular cut out for easy access to notifications.
Both handsets will come with Windows 10 Mobile pre-installed, though it's unclear when Microsoft plans to launch the pair.
Below are the full specifications of both devices.
Talkman (Lumia 950)
Matte White or black polycarbonate body
5.2 inch WQHD (1440×2560) OLED display
Snapdragon 808, 64-bit Hexa core
Iris scanner (infrared) for Windows Hello
3GB of RAM
32GB of internal storage with a microSD card slot
20MP PureView rear camera
5MP Wide-angle front facing camera
3000 mAh removable battery
Qi wireless charging with flip cover
USB Type-C
Cityman (Lumia 950 XL)
Matte White or black polycarbonate body
5.7 inch WQHD (1440×2560) OLED display
Snapdragon 810, 64-bit Octa core
Iris scanner (infrared) for Windows Hello
3GB of RAM
32GB of internal storage with a microSD card slot
20MP PureView rear camera with triple LED flash
1mm silver ring inside the circumference of the black camera pod
Aluminum side buttons
5MP Wide-angle front facing camera
3300 mAh removable battery
Qi wireless charging integrated
USB Type-C
[Via]