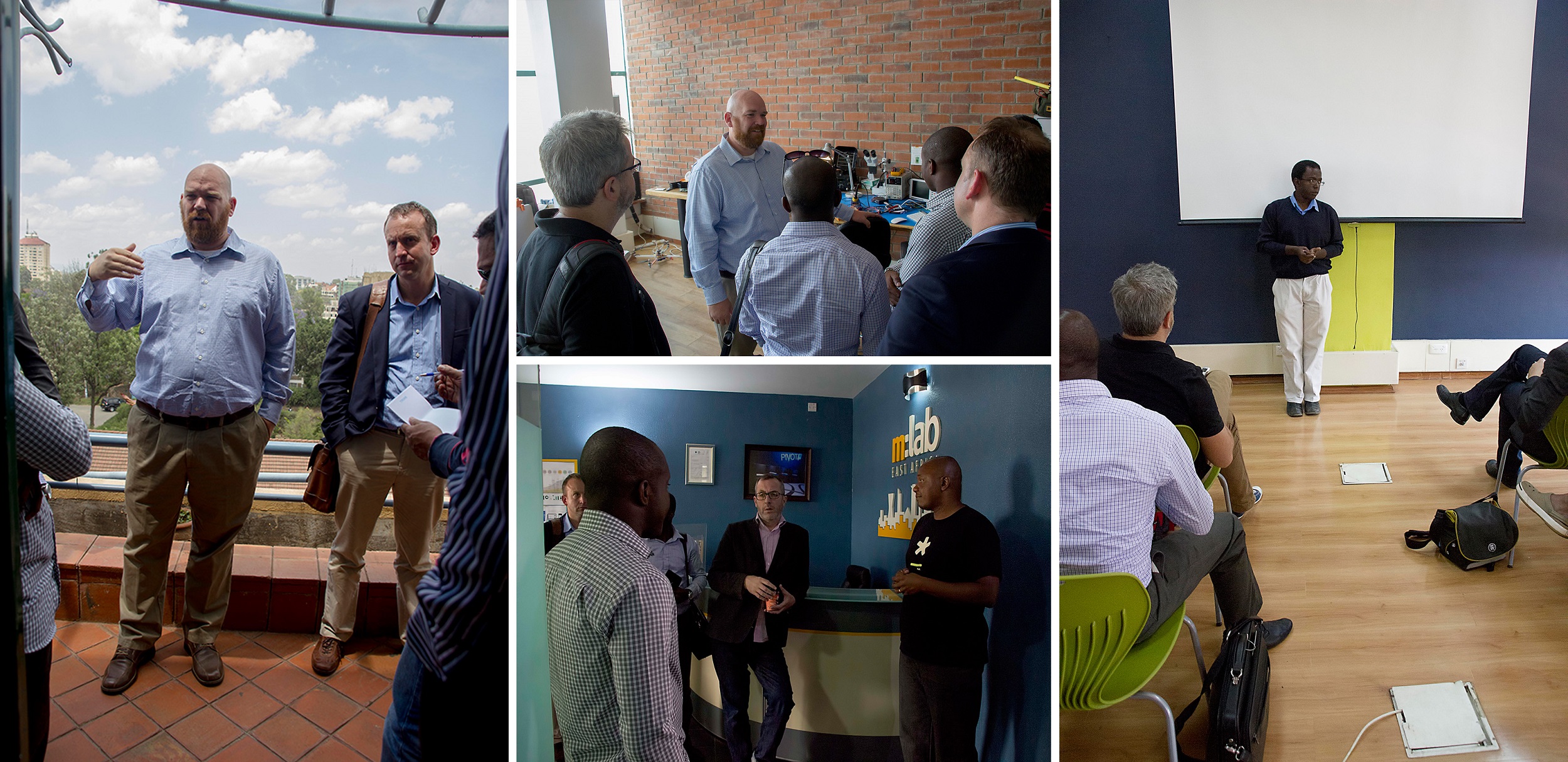 At the Global Entrepreneurship Summit co-hosted by U.S. President Barack Obama in Kenya this weekend, IBM announced a new innovation and collaboration space at iHub – the heart of Nairobi's tech community.
IBM will tap expertise from its existing Innovation Centre and Research Lab in Kenya for the new innovation space, which will be an open working environment for software developers and startups.
"Africa has millions of entrepreneurs who are experts in their own markets and who are now looking to technology to differentiate and compete on the global stage," said Nick Nesbitt, Country General Manager, IBM East Africa. "With the IBM Innovation Space at iHub, we are extending our presence right into the heart of the local technical community so that entrepreneurs and start-ups have access to the tools and expertise to succeed in this exciting new era of Africa's economic development."
The space will provide early-stage entrepreneurs and start-ups with access to IBM expertise, education and technology tools – especially in the areas of cloud, Big Data analytics, mobile and security. The IBM Innovation Space at iHub – the first of its kind in Africa – is set to give a boost to the fast growing tech entrepreneur ecosystem in Kenya and beyond.
"iHub and IBM are passionate about supporting and empowering the success of African entrepreneurs," said Erik Hersman, co-founder of iHub. "By setting up an IBM Innovation Space within the iHub community, we are giving local developers and startups unique access to IBM's expertise, business connections and resources which will help propel them to the next level."
The Innovation Space will be open to any of iHub's 17,000 members, who will be able to drop in and get insight, advice and training from IBM experts in business and technology. IBM will conduct monthly workshops and events for developers, who will also be able to join the IBM Global Entrepreneur programme.
The IBM Innovation Space at iHub, Nairobi will be open from August 2015 and follows in the footsteps of similar spaces in New York,Boston, Uberaba (Brazil), Amsterdam, Tel Aviv, Istanbul, Bangalore, New Delhi and Singapore. Nairobi marks the first IBM Innovation Space in Africa with others to follow in the coming months in line with IBM's investment into innovation ecosystems across the continent.
IBM has operated in Africa for almost 100 years. Today, its operations span 24 countries, including South Africa, Morocco, Egypt,Nigeria, Ghana, Angola, Kenya and Tanzania. Nairobi is also home to IBM Research – Africa: IBM's 12th global research lab and the first industrial research facility on the continent of Africa. With facilities in Kenya and South Africa, IBM Research – Africa is driving innovation by developing commercially-viable solutions to transform lives and spark new business opportunities in key areas such as water, agriculture, transportation, healthcare, financial inclusion, education, energy, security and e-government.