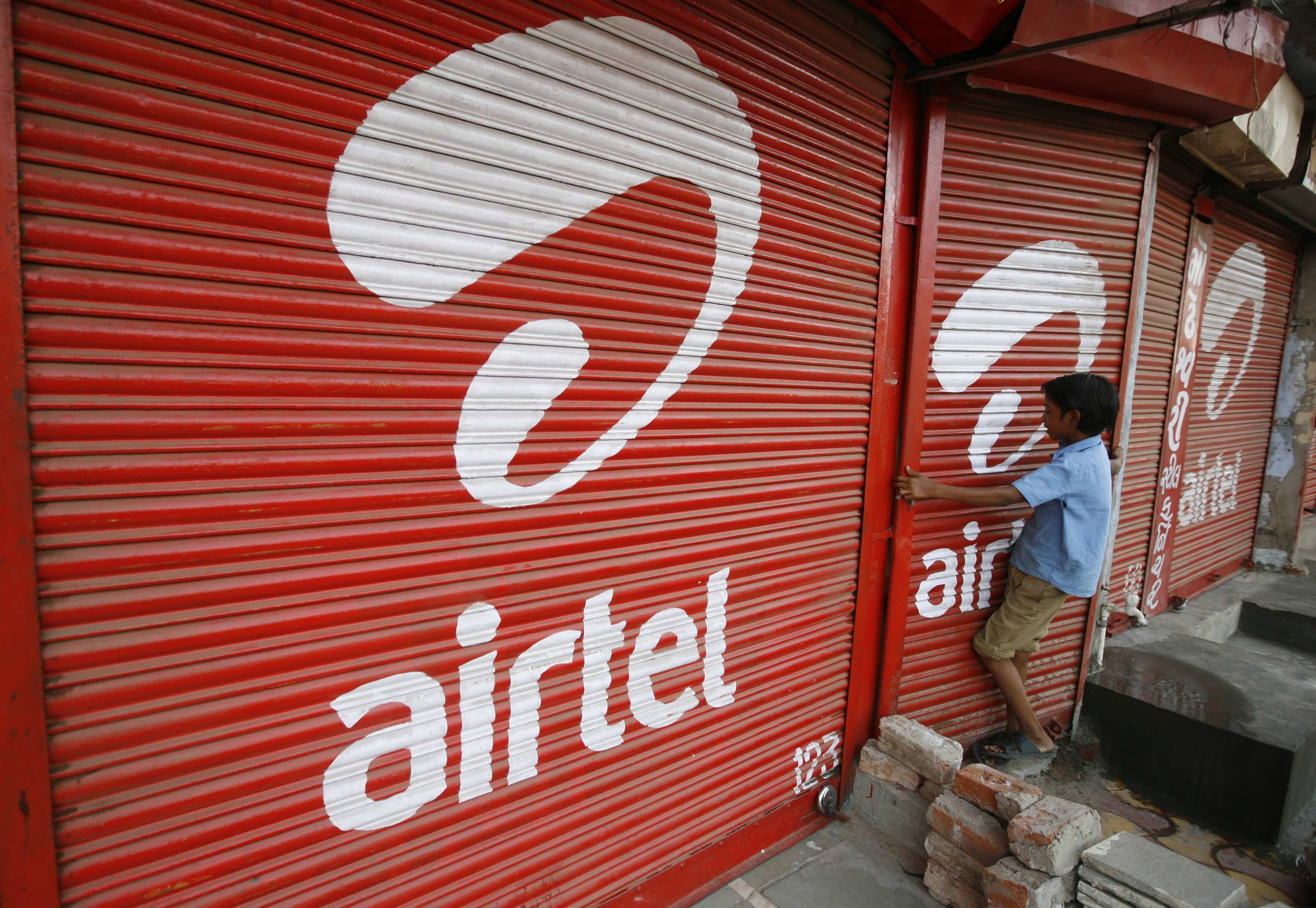 A new report has revealed that despite Bharti Airtel Ltd spending $9 billion to become a global firm by buying Kuwait-based Zain Group's telecom assets in 15 countries in Africa, the company is yet to declare any profits or meet any of its growth targets.
According to livemint.com, Airtel had big plans for Africa—a target of 100 million subscribers, up from 42 million at the time of acquisition, $5 billion in revenue, up from $3.6 billion, and $2 billion of Ebitda, by March 2013, less than three years after the acquisition.
Ebitda, which refers to earnings before interest, taxes, depreciation and amortization, is a measure of a company's profitability.
Airtel has never met these targets and now it looks like it may have bitten off more than it could chew.
"Africa continues to be a pain point—with external factors (currency fall, economy weakness with crude fall) compounding an already tough competitive and regulatory environment," said a 28 April Credit Suisse research report. "Africa Ebitda is near all-time low."
To compete with larger, global telcos such as UK-based Vodafone Group Plc. and Norway-based Telenor ASA, Airtel needed a global presence. Plus, its India operations were suffering from a tariff war and expensive spectrum acquisitions; so why not look outside for fresh growth?
The report says that Airtel had tried twice—and failed both times—to buy MTN Group, a South Africa-based telecom firm with a presence in 22 countries across Africa and the Middle East. After the deal fell apart for the second time, Mittal turned his gaze to Zain's African assets.
The logic was simple—the continent had over a billion people and they needed telecom services, which were available only to a few, ranging from 14% to 32% people, depending on the country.
And those few people were paying a lot—the average revenue per user (Arpu) per month was between $3 and $25, huge when compared with the less than $1.5 a month in India. Arpu is a key yardstick for telcos. Tariffs in Africa were around 10 cents a minute, compared with the less than 1 cent per minute in India.
At the time, the mobile phone user base in Africa was growing at 20% every year across the continent. Some of Zain's portfolio countries in Africa already had 3G, the next big thing in telecom, which India was just waking up to. (Third generation, or 3G, technology based wireless telephony allows telcos to offer faster data services, getting a greater share of a mobile user's wallet.)
The company's plan was to leverage the now-famous minute factory model, where the telco outsourced almost all tasks, keeping with it only key functions such as branding and billing helping Airtel keep costs to a minimum and let it offer what are probably the lowest tariffs in the world.
However, things didn't turn out quite according to plan. Analysts say Zain had not invested enough in its Africa assets and was bleeding cash. Airtel has so far pumped in some $5 billion cash, money that was spent reorganizing the networks and sales and distribution infrastructure in the continent, among other things.
At the end of the March 2013 quarter—the target the company had set for itself—Airtel had 63.4 million subscribers from the 17 countries, with a net loss of $345 million from a revenue of $3.76 billion—missing its targets by quite a bit. Two years later, things are not much better. At the end of March 2015, the latest earnings available, Bharti Africa netted losses of $585 million on a revenue of $4.2 billion. The subscriber numbers stand at 76.2 million, at the end of March.
"The acquisition has just not worked at all. If you speak to fund managers who used to depend on the Bharti stock, they will tell you that Bharti should start looking into how big a haircut they are willing to take to get rid of the assets now," a Mumbai-based telecom analyst with a multinational brokerage firm said. He declined to be named as his organization does not authorize him to speak to the media. By haircut, he was referring to the extent that Bharti would be willing to cut its losses.
"Their strategy at the time of entering was wrong. The understanding of the market was lacking. Costs were high and they were experimenting with tariff cuts. The minute factory model works when the volumes (of calls) are already there, which they did not have. Then there was the fact that India, the core market, was still drawing too many management resources of the company.
They got a very poor asset. Zain had not invested much in key things such as brand and network, which made integration more difficult. They seem to be doing some of the right things now, but it's a case of whether it's too little too late," he added.
Not all analysts are as harsh. "The currency in most of the African countries is very volatile, leading to Bharti having to swallow big forex losses that reflected in the balance sheet. It hasn't worked out for them so far, but there is still time before they need to reassess the buy," said another telecom analyst with a rival multinational brokerage firm.
Airtel India's operations have improved in the past couple of years ever since chief executive Gopal Vittal took over, however Africa is still to show similar progress despite Airtel's efforts, including a change in management in Africa and sale (and consequent lease back) of some assets such as towers, to pare debt.
Via Live Mint