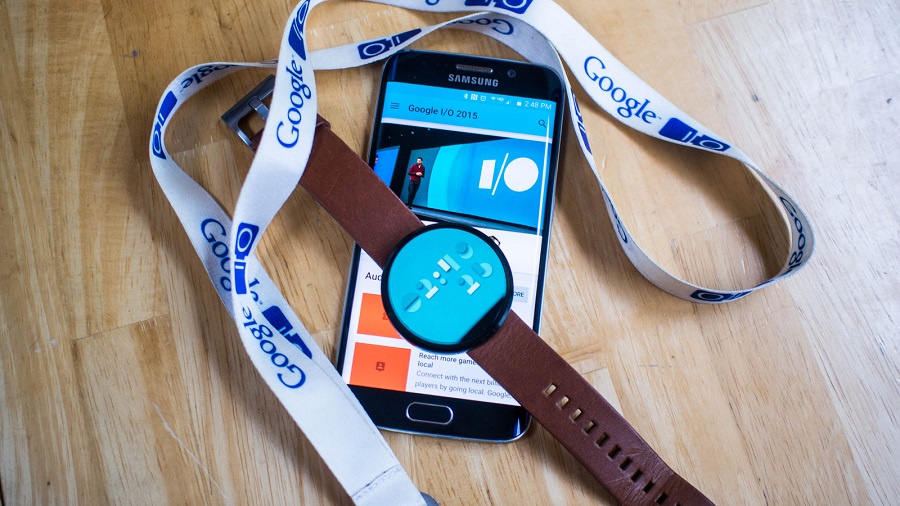 It's Google I/O time again, the time of year when the internet giant holds its annual developers' conference in San Francisco, showing off the cool stuff its army of engineers have been working on for the past 12 months.
The event, which will take place on May 28-29, draws thousands of attendees, all eager to hear from Google's top brass — CEO Larry Page gave an impassioned and much-discussed talk about the state of the tech industry in 2013 — learn about the latest products, and get their hands on the free swag that Google typically doles out (last year, attendees got two free Android Wear smartwatches). So what do we expect to see at Google IO 2015?
The web is already flooded with articles explaining what to expect, but if there's anything we learned last years, it's to expect the unexpected. In that spirit we've combined our logical expectations with our deepest (and sometimes unrealistic) Android desires to formulate these predictions for Google IO 2015.
Self-driving cars will headline
Google and Apple both have their sights set on the ultimate mobile device: The automobile.
Google's Android Auto had its coming out party at last year's I/O, with partnership announcements with carmakers and demos showcasing its capabilities. Android Auto currently requires that a driver plug their Android smartphone into the car to access all the features, but Google also wants to embed Android directly into the car. The Google I/O calendar has a couple of developer sessions focused on the car, such as "Designing for Driving" and "Getting your app on the road with Android Auto."
Android M will not be named what we all expect
The star of the show is likely to be Google's Android operating system, especially if Google unveils the next version of the software, dubbed Android M. Android versions are named in alphabetical order, with the current L version more commonly known as Android Lollipop. M could stand for any dessert — our bet is on Marshmallow, Milk Shake, Mentos or Macadamia Nut Cookies.
Google will try to resurrect Google Glass
While Tony Fadell has long said he won't reveal his vision of Google Glass until it's 100% ready, we're betting that Google will feel pressured to show something. After all, people swear it's dead, and Google would love for nothing more than to prove all those folks wrong. Google will surprise everyone by revealing that Google Glass is further along than we think.
'Brillo' platform for IoT will come to live
Google wants to help define the new interconnected world of the Internet of Things. Google purchased Nest, the maker of smart home appliances for $3.2 billion last year.
But according to new information, Google has another Internet of Things play up its sleeve called Brillo. Basically Brillo would provide a common platform for electronic devices to interconnect. The technology will be especially well-suited for low-powered electronic devices that don't have a screen, according to The Information.
New Android devices
Despite being more developer focused, every year Google reveals at least a few new Android devices, handing them out to attendees to get to tinkering with. This year we expect things to be no different and although we're not sure what they could be unveiling, we think they'll unwrap;
Nexus 8
Google Glass 2.0
Moto 360 (2nd Gen)
Google Plastic (it's like Cardboard, but made out of plastic this time around)
Google Fi Phone (Affordable Android smartphone)
Virtual Reality moves away from the cardboard
Google made waves last year with its Cardboard virtual reality headset. As the name suggests, the product is actually just a cardboard shell that houses a user's smartphone. With special software on the phone, the cardboard-smartphone combo becomes a makeshift VR headset.
But with Facebook's Oculus now set to release its Oculus VR headset in 2016 and Microsoft pushing forward with HoloLens, Google may decide it needs to make a bigger push into virtual reality. A Wall Street Journal report in March said Google is working on a special version of Android for virtual reality.
Android Wear evolves; new features and devices
Last year at Google IO we saw the first batch of Android Wear devices. Since then there have been many other Android smartwatches, but their popularity is still pretty small.
Android Wear has slowly evolved over time and we expect to see more changes at IO. We wouldn't be surprised to see new hardware features like speakers. It's already possible to talk to an Android Wear device, but what if it could talk back?
These are our predictions, leave your predictions in the comments section below. Also be sure not to miss the #io15extended viewing party at the OutboxHub on the 29th May. Register here.